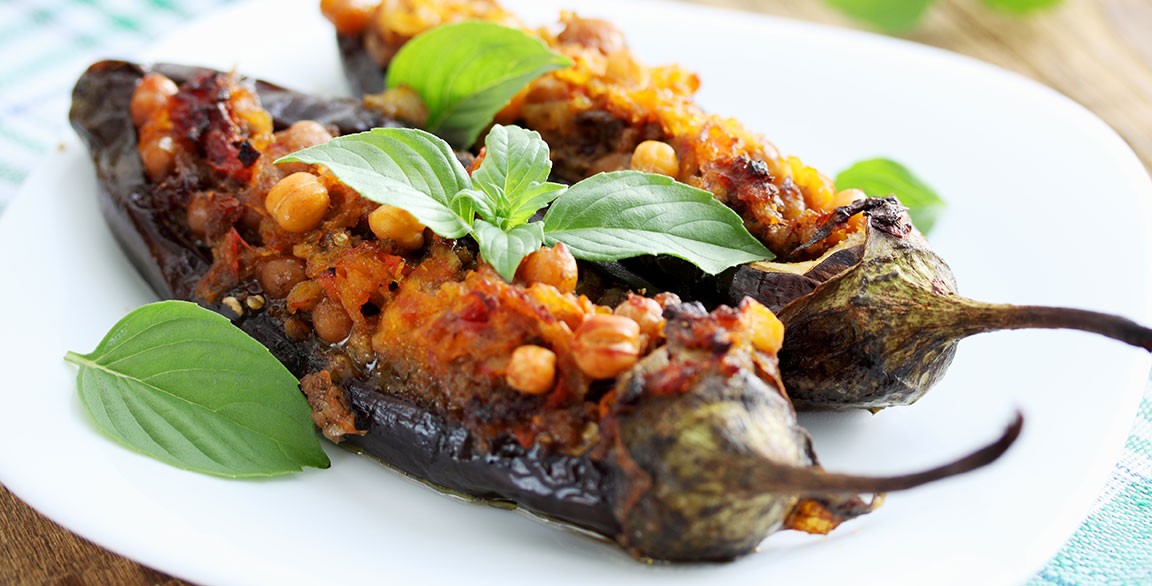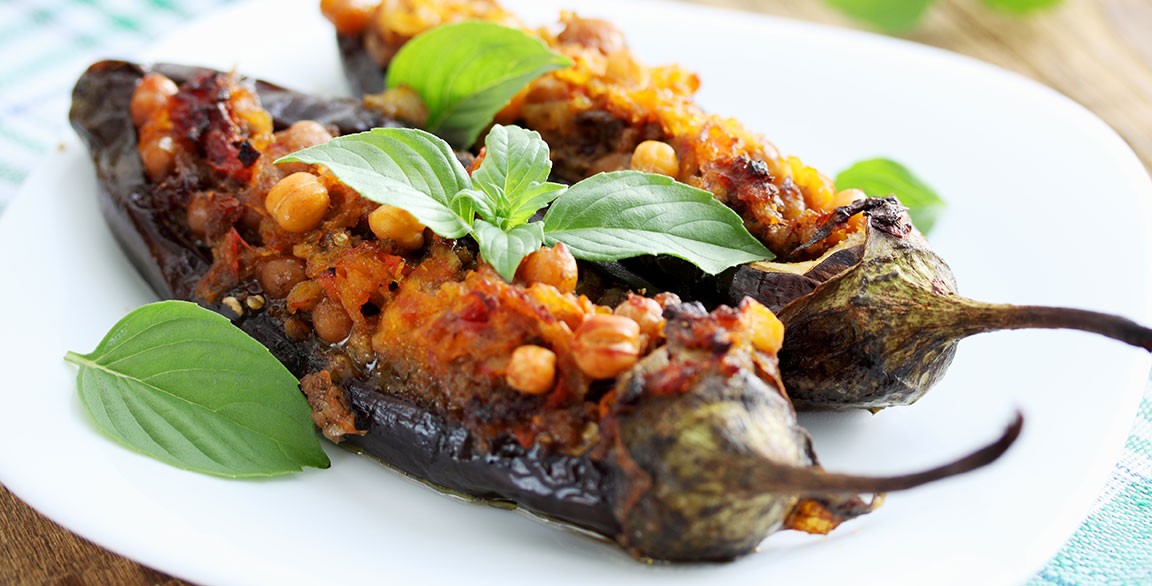 By Rob Corliss
September 21, 2020
Among the delicacies of the Balkans is a comfort classic—stuffed vegetables. Fillings typically consist of ground meat, rice, potatoes and vegetables. Although homey and familiar, their core essence provides inspiration for modern menu treatments. This presents an opportunity for operators to deliver simplicity with exquisite trend forward deliciousness.
Look beyond expected stuffed vegetable flavors and view vegetables as a carrier for culinary creativity. Layer plant-based wellness with meat or seafood indulgence, and incorporate established mainstream and trending global ingredients.
Below are mouthwatering takes inspired by a holistic approach to stuffing/wrapping vegetables. Change your mindset and back-of-house execution of stuffed vegetables— as some may entail longer baked and braised methods while others utilize pre-prepped components for quick-fill applications. Position these across all menu parts—as an entrée, side, appetizer or bar snack.
"Try This"
Stuffed Peppers
Mojo Pork Stuffed Peppers: Fresh red bell pepper (whole) is filled with black beans and white rice, topped with bold mojo-style braised-then-charred shredded pork butt and fried plantains
Breakfast Stuffed Peppers: Roasted poblano pepper (halved) is filled with shredded hash browns, soft-scrambled eggs and crispy chorizo crumbles, served atop a pool of white queso
Stuffed Eggplant
Beijing Stuffed Eggplant: Roasted Japanese eggplant (whole) is split down the center, then filled with Chinese black rice, topped with seared plant-based ground burger tossed in the zesty zing of orange sauce with dried hot chile peppers and scallions
Mediterranean Stuffed Eggplant: Roasted Italian eggplant (halved) is partially scooped out, then filled with eggplant hummus, topped with seared ground lamb and cucumber/tomato/feta salad
Stuffed Squash
Caprese Stuffed Zucchini: Grilled zucchini (halved) is partially scooped out, then filled with melting buffalo mozzarella, shaved Parma ham, chopped heirloom tomatoes, shredded basil and a drizzle of peppered-balsamic syrup
Buffalo Chicken Stuffed Squash: Fresh delicata squash (halved) is partially scooped out, then filled with buffalo chicken dip (shredded roasted chicken/buffalo sauce/pimento cheese), baked and topped with ranch flavored fried onion slivers
Stuffed Cabbage
Pickled Cabbage Pub Rolls: House-pickled cabbage leaves (whole) are rolled around a salted pretzel dough spiral-wrapped wild game sausage, served with beer mustard cream dip
Imperial Cabbage Snacker: Petite strip of mahi mahi is spread with shrimp paste, then rolled inside a fresh Savoy cabbage leaf (whole), steamed and served with ginger-mango butter sauce