By Flavor & The Menu
August 3, 2019
There's no better place on the menu to deliver an unexpected, but delicious thrill than on a bar bites and shareables menu. Less commitment with a casual vibe, today's trend sees a menu category that takes familiar formats—like tacos, wings and meatballs—and ups the flavor ante for surprise and delight. Chefs across the country are turning to duck to provide that surprise and delight.
As evidence, look to the clever play on global flavors in the Xiangxiang Crispy Duck Wings with a hoisin glaze served at Tom's Urban, a contemporary American restaurant based in Denver.
At Helton Brewing Company in Phoenix, the taco gets a signature upgrade in its Duck Tacos, served on flour tortillas topped with red cabbage, pineapple salsa, Cotija, lime crema and house-pickled red onion.
The Spaniard in New York serves Buffalo Duck Wings with blue cheese, celery and hot sauce—relying on a fan-favorite flavor combination while elevating the experience nicely.
Maple Leaf Farms, a fourth generation family-owned company in Indiana, is answering the demand for duck on casual menus. They lead the market with an ever-growing variety of innovative, value-added duck products—from boneless duck breast and fully cooked duck wings to ground duck meat. Their White Pekin ducks are raised on local, family-owned farms. Prized for tender, mild meat, this breed is ideally suited for a wide range of flavor profiles and global cuisines.
Duck-centric Menu Hits
With a growing demand for casual, social menus that exceed expectations, duck finds a happy home on today's bar bites and shareables menus.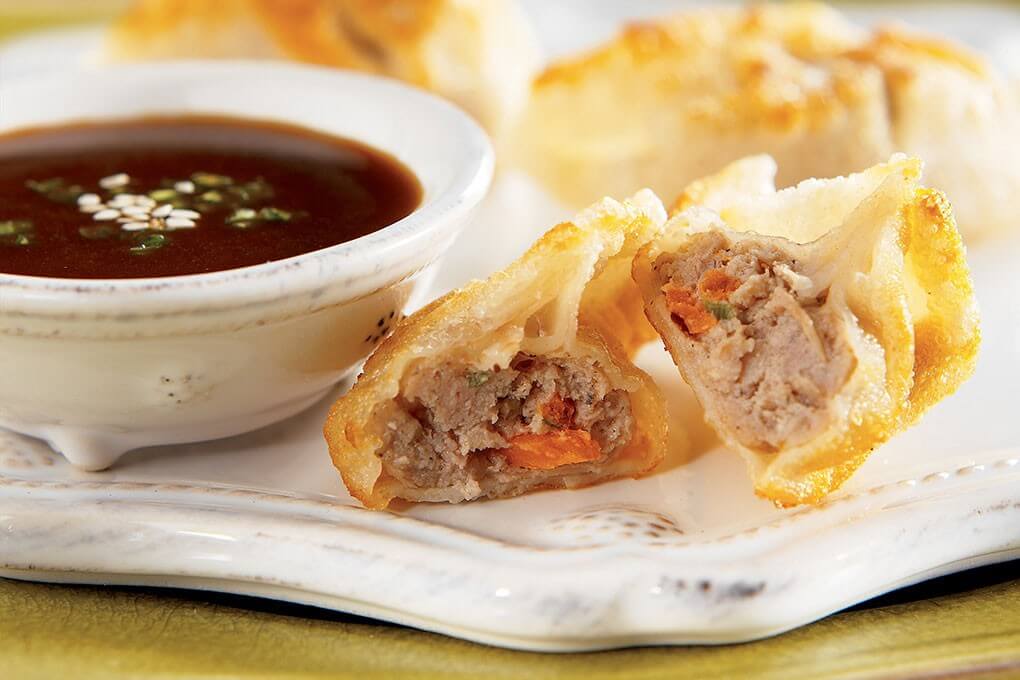 Duck Potstickers
Duck Potstickers stand out with a filling of ground duck meat and Asian vegetables.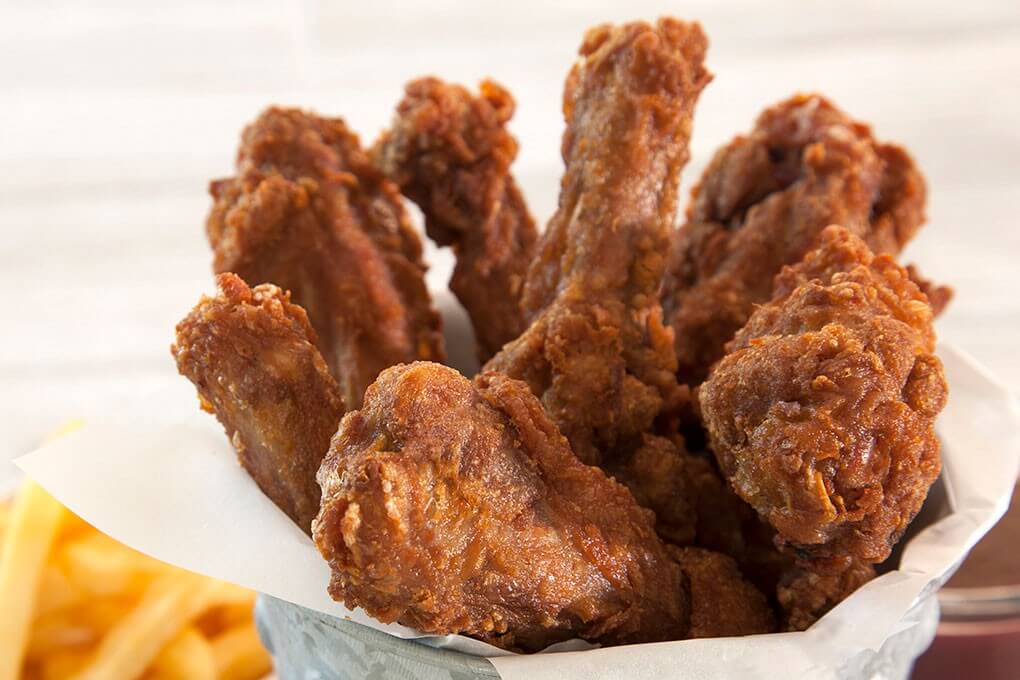 Fully Cooked Duck Wings
Tender, juicy duck wings feature a crunchy, golden brown breading.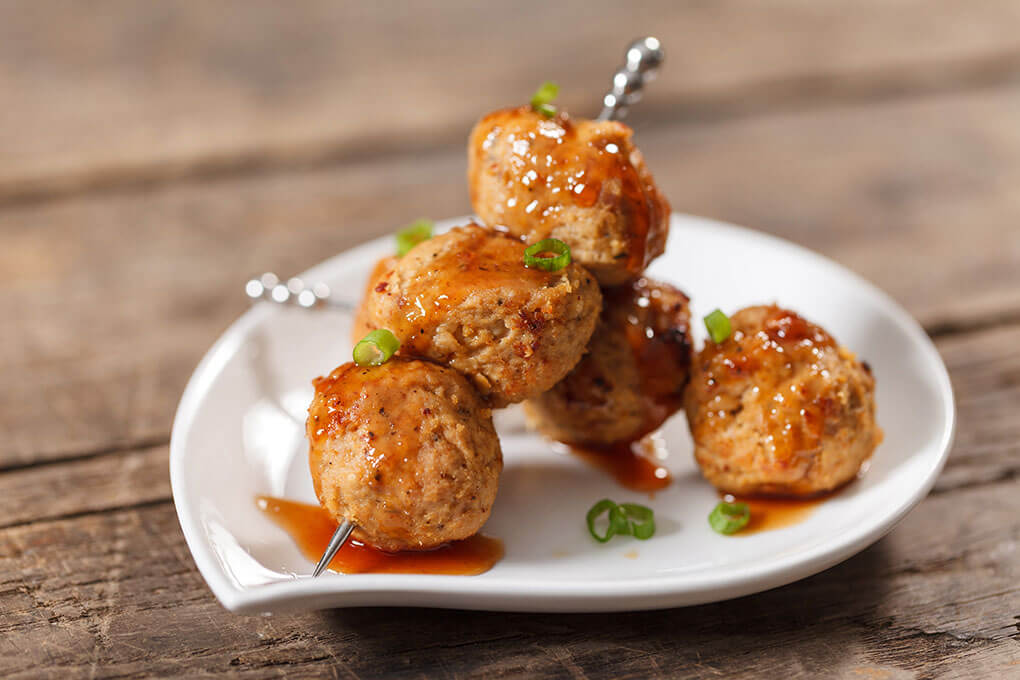 Duck Meatballs
These Duck Meatballs star boneless duck breast, cheddar cheese and chili spices for the perfect bite.
Ingredient Watch
For something new and exciting, chefs are looking to less familiar products like duck bacon and duck sausage.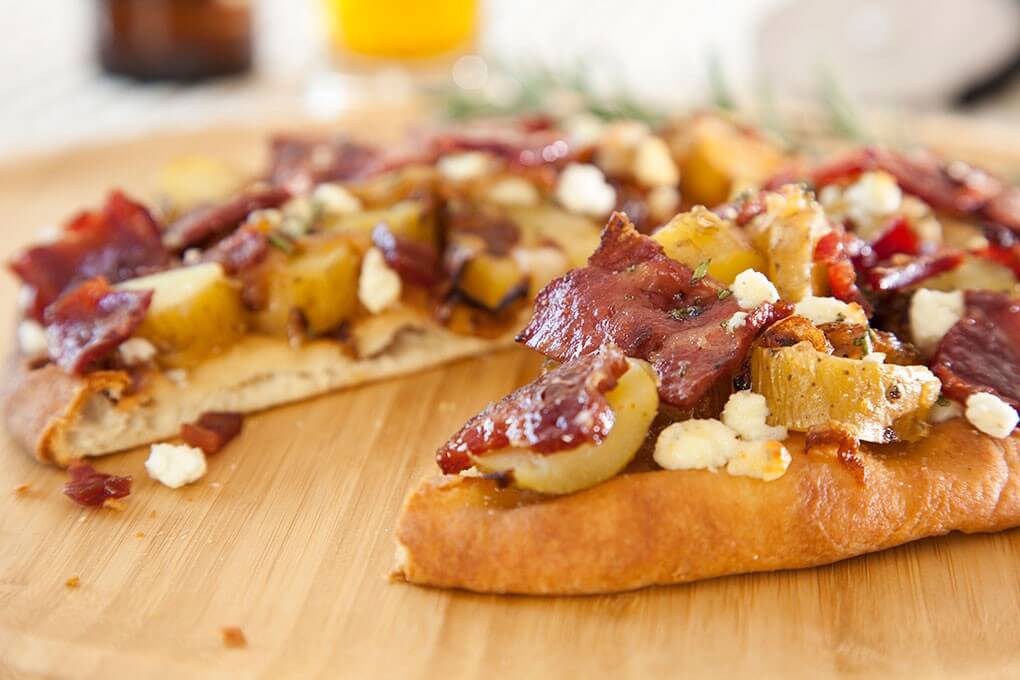 Duck Bacon
Flatbread gets a modern, unexpected twist with applewood smoked duck bacon. This product is made exclusively from boneless duck breast with 57 percent less fat than traditional pork bacon*.
*USDA National Nutrient Database for Pork Bacon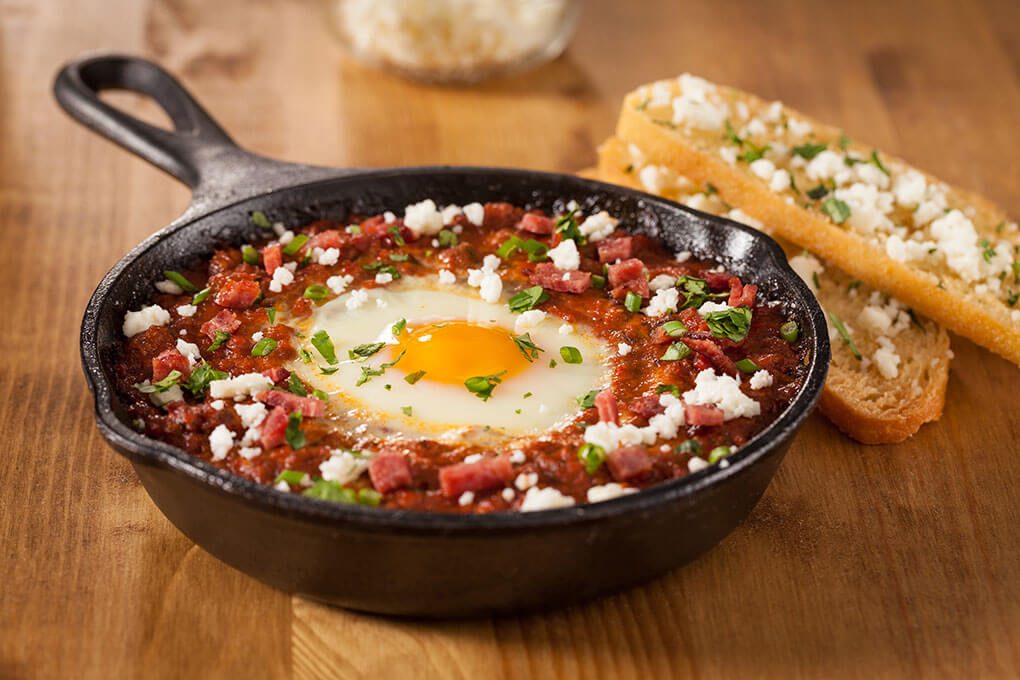 Ground Sausage
With this Duck Shakshuka, the popular brunch dish adds duck sausage for big flavor and menu impact.
Maple Leaf Farms offers antibiotic-free duck products. are raised by independent family farmers on an all natural diet of wheat, corn and soy that is processed in own feed mill. Products are all natural with minimal processing and come frozen. For more recipes and product information, go to Maple Leaf Farms.