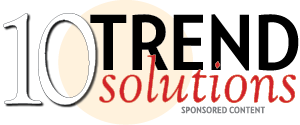 By Trip Kadey, Chef, The French's Food Company
Today's food savvy consumer is looking for the unexpected. Chefs and operators have license to add texture to activate multiple senses that delight their guests. Long, thin, freshly baked croutons make a nice addition to a salad, or oven-baked Parmesan crisps add crunch and the wonderful taste of caramelized cheese. Creamy soups are wonderful topped with crispy croutons or fried onions.
Texture is sought after not only for its crunch, but is always considered an additional value to the consumer.
French's has a line of crispy vegetables that are the perfect and easy crunch and flavor addition to multiple menu items: French's® Crispy Fried Onions, French's® Potato Sticks and the newest addition, French's™ Crispy Jalapeños.
All over Southern Florida we find authentic Cuban sandwich shops adding a layer of French's® Potato Sticks for a signature Cubano.
And the Green Bean Casserole isn't the only comfort food that loves a crunchy topping: add a topping of French's® Crispy Fried Onions to a decadent baked mac & cheese is an easy textural upgrade.
Give Crispy Onions a regional or global flair by simply tossing them with McCormick Mexican Seasoning or Zatarain's Creole Seasoning, or add a bit of decadence or the hint of fresh with the addition of crumbled bacon, freshly shredded Parmesan and freshly chopped cilantro.