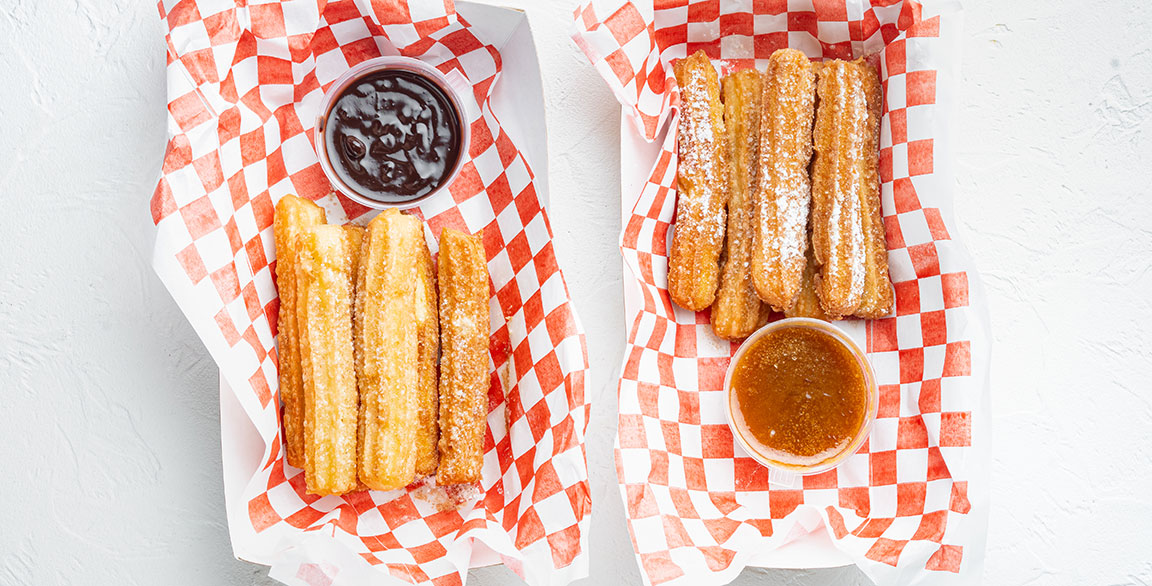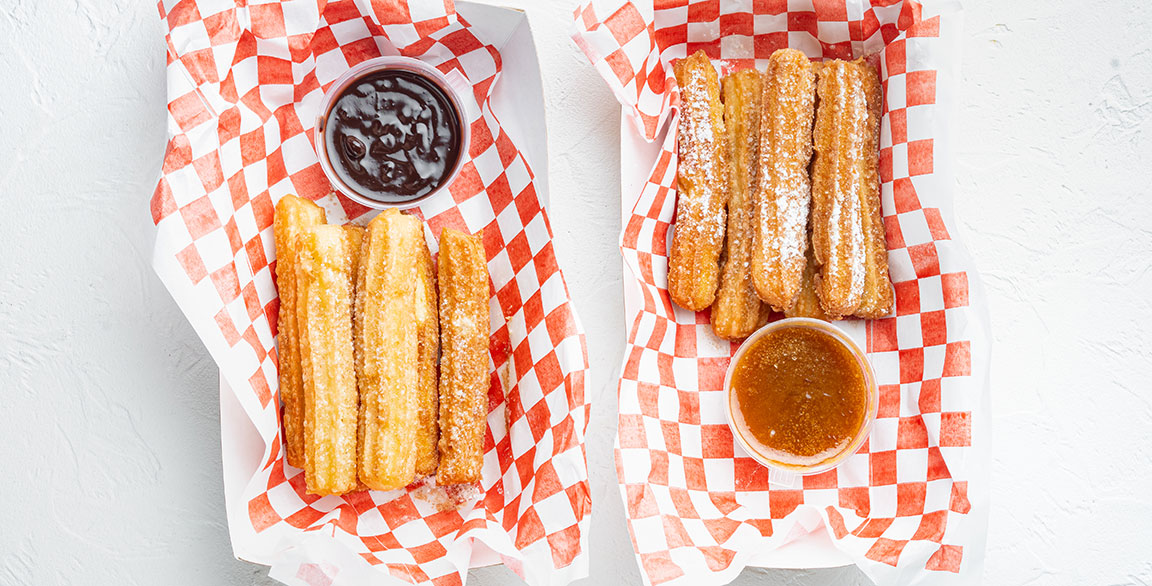 This jacked up breakfast burrito lifts a takeout staple to another level, filled with soft-scrambled egg, slices of honey-glazed sausage and laced with hot sauce.
By Rob Corliss
July 14, 2021
Flavors on the Road
Going the distance with takeout and delivery
When it comes to dessert today, flavorful fun is the key hook. Modern desserts have become destination drivers, tapping into consumer desires for experiential treats, new premium comforts, adult whimsy. MILK up-ends traditional expectations with blue velvet cake slices and decadent ice cream sandwiches made with macaron cookies. Aqua S takes a whimsical approach with "fairy floss" wrapped around a soft serve cone, Sweet Daze tempts with blinged-out Rice Krispies-inspired cereal pops, and Salt & Straw delivers unexpected flavor combinations that both surprise and delight, like its Goat Cheese Marionberry Habanero ice cream.
Restaurant brands can look to the success of virtual kitchens for inspiration. Allie's Banana Bread, a ghost kitchen based in New York, sells out of items, such as its peanut butter-chocolate chip banana bread, within 5 minutes. Operators can look to the digital space and use it strategically, offering a limited number of digital takeout/delivery-only orders. It would be a clever way for operations to build a buzz and introduce guests to new flavors, and test the waters for acceptance of potential new menu items. They could market this across social media to further pull in consumer connections.
Here are memorable desserts from virtual brands across the country that elevate the consumer dessert experience, setting cravings high:
MENU SIGHTINGS
Greek Donuts: with crushed walnuts and wild thyme honey
Lamb Shack, ghost kitchen in Atlanta
Lil' Nookies: Fried chocolate chip cookie dough dusted with powdered sugar and topped with cherries
Torchy's Tacos, virtual kitchen offshoot, based in Austin, Texas
Double Stuffed Oreo Millionaires: (layers top to bottom) Dark chocolate ganache topped with crushed Double Stuffed Oreos, Highland caramel, chocolate shortbread base with more crushed Double Stuffed Oreos baked in
Shortbread Society, pop-up kitchen in New York
Banana Cream Pie (cookie): A chilled buttery pie crust cookie filled with creamy old-fashioned banana pudding and topped with a vanilla wafer
Crumbl Cookies, virtual kitchen in Las Vegas