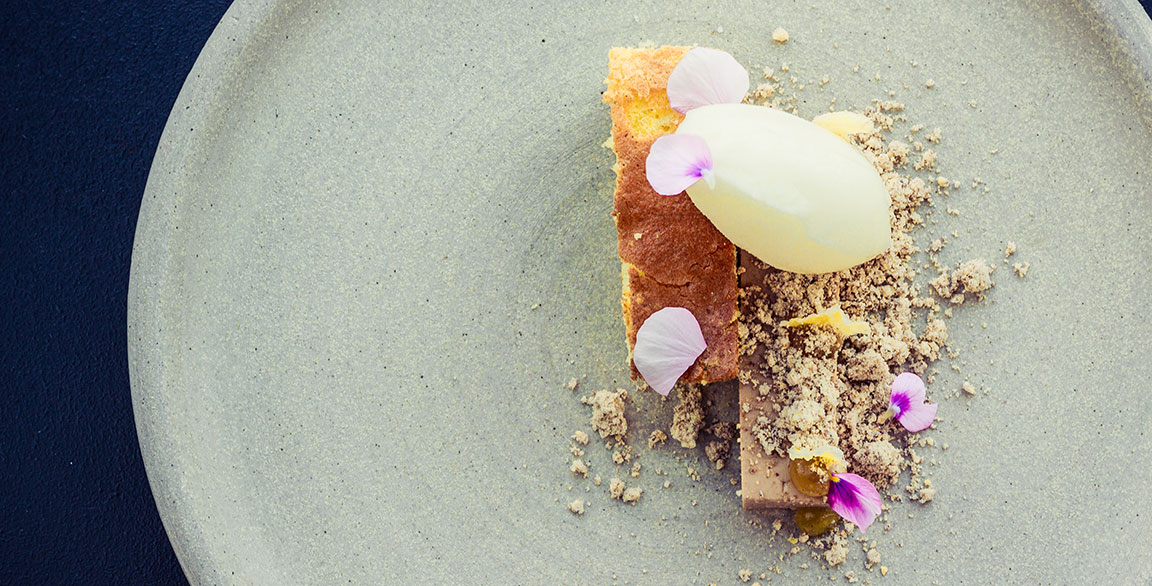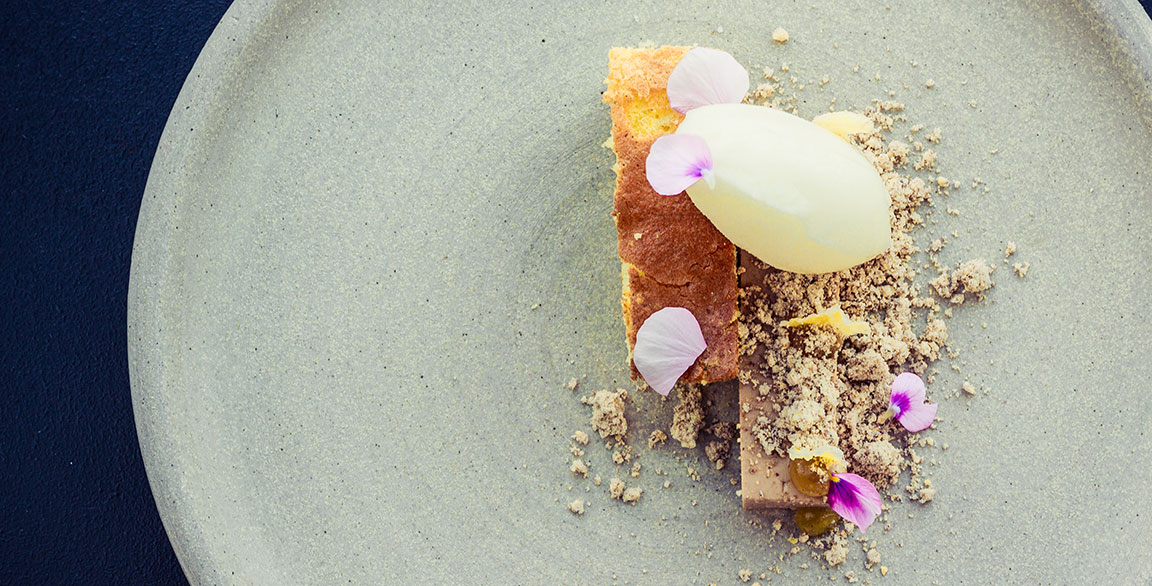 By Rob Corliss
November 15, 2020
Dessert is an area of the menu where consumers generally look for familiar formats, yet are open to creative flavor combinations, enjoying the thrill of expanding their sweet tooth's comfort zone. Menu developers often lean on high impact ingredients to help with this approach.
Cardamom is a high-impact ingredient with assertive notes of citrus, earthiness and warm spices. It works well in desserts, not only adding flavor, but balancing other ingredients like ginger and cinnamon.
Utilize cardamom's aromatic warmth to add dimension to creamy applications, cut through richness and complement the likes of fruit and chocolate. Think of cardamom as an elegant flavor play that can bring intrigue to your menu creations. Use green cardamom pods or the ground spice to deliver savory-sweetness, a more nuance and modern dessert flavor profile than overly sweet ones.
This all gives operators the opportunity to deliver new flavor experiences to guests looking to discover a taste of something new. What follows is a list of 12 flavor inspirations that demonstrate how to elevate familiar, popular desserts with the allure of cardamom.
"Try This"
Sugar Plum Ice Cream: Vanilla bean ice cream + cardamom-plum jam swirl + pistachio streusel crumble topper + snowflake sprinkles
Double Chocolate Bread Pudding: Warm chocolate bread pudding + whipped cardamom-white chocolate mousse topper
Cardamom-Rose Crème Brûlée: Cardamom-spiced/ rosewater-infused crème brûlée + fresh berries topper
Cardamom-Gingersnap Cheesecake: Cardamom-infused New York-style cheesecake + gingersnap cookie/graham cracker crust
Moroccan Carrot Cake: Spiced carrot cake (sumac, ginger, cinnamon, apricots, golden raisins, crisped and honeyed phyllo flakes, chopped pistachios) + cardamom cream cheese frosting
Chai Cupcakes: Chai cupcakes + buttercream icing
Brown Butter Cardamom Buns: Cinnamon/cardamom-orange zest/brown sugar swirled buns + brown butter glaze
Blueberry Cardamom Pie: Cardamom-laced blueberry filling + almond pie crust + whipped cream dollop
Glazed Pears: Cardamom-glazed pear wedges + honey mascarpone topper
Heavenly Churros: Cardamom-/sugar-dusted churros + warm dark cherry dipping sauce
Stuf't Bundt: Warm orange-cardamom mini bundt cake + vanilla custard filling
Cardamom-Fudge "Lava" Cookies: Warm and chewy dark chocolate chip cookie + gooey cardamom-fudge "lava" center