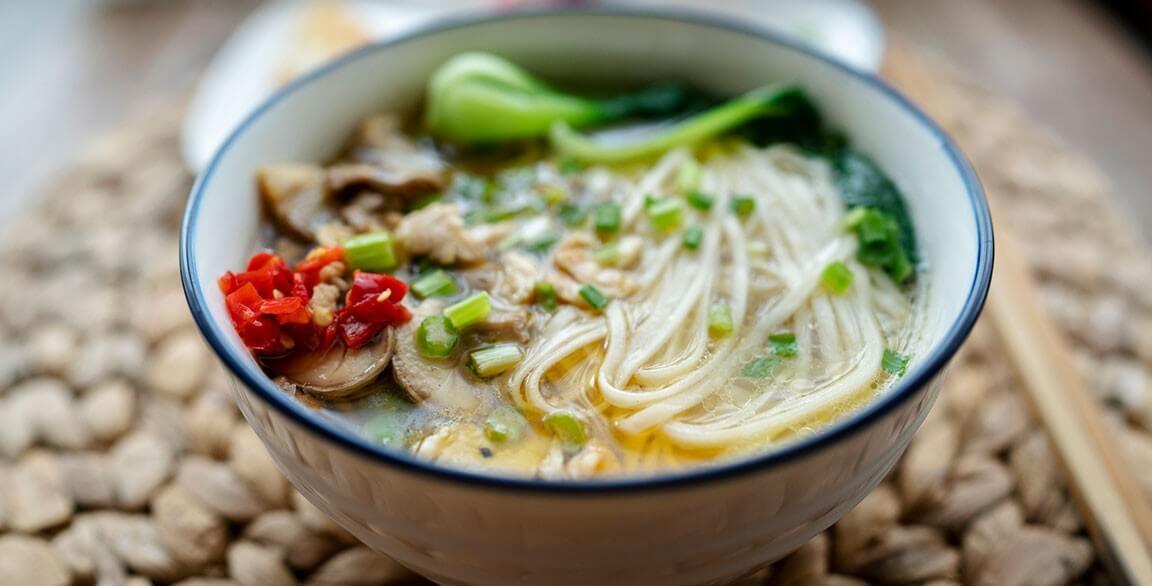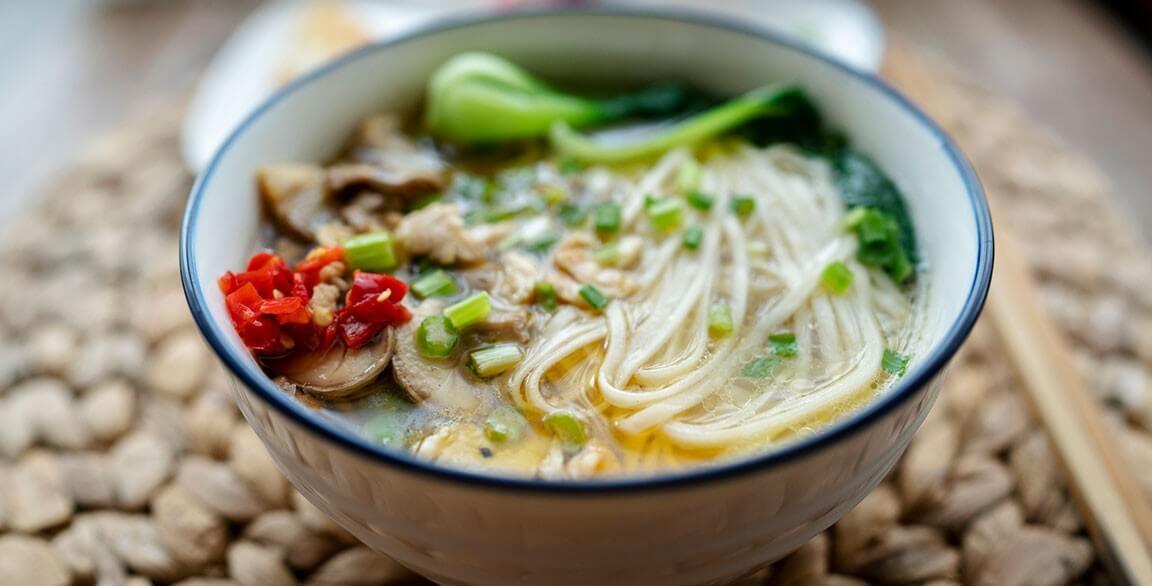 By Rob Corliss
April 20, 2021
Creative iterations of the soul-soothing chicken soup not only give diners a comforting, nourishing menu item, but they attract those consumers seeking out immunity-boosting fare. Chicken soup is a beautiful foundation for introducing regional and global flavor cues, swapping out proteins and enticing with unexpected textures to complement a full-flavored broth.
Foodservice operators can connect these flavor trends with consumer efforts around boosting immunity by exploring adaptations of chicken noodle, pozole, caldo tlalpeńo, and an array of other exciting broth formats. What follows are soups rooted in the inspiration of traditional chicken soup, but with their own signature and modern flair.
"Try This"
Carnitas Verde Broth: Pulled carnitas, fresh chopped tomato, black beans, fresh corn kernels, cilantro leaves, roasted green chile chicken broth
Jerk Chicken Soup: Shreds of marinated and grilled jerk chicken breast, chunks of roasted sweet potato, sliced scallions, garlic-lime chicken broth
Chicken Zoodle Soup: Chunks of boneless roasted chicken thigh, zucchini-carrot zoodles, fresh parsley, homestyle chicken bone broth
Buffalo Chicken Noodle Soup: Shreds of roasted chicken breast and thigh, charred diced carrot/onion/celeriac, orzo, buffalo sauce, chicken broth
Hot & Sour Turkey Noodle Soup: Ground and seared turkey, rice noodles, tofu, bok choy, shredded carrots, shiitakes, gingered-sesame chicken broth
Gyro Soup with Greek Lemon Rice: Thinly shaved spit-roasted pork, Arborio rice, lemon juice, swirled with whisked egg, olive oil-garlic-onion chicken broth with fresh dill
MENU SIGHTINGS
Ching Po Leung (tonifying & healthy): Cantonese nine-herb pork bone broth
Ginger & Fork; Houston, Texas
Coconut Chicken Noodle Soup: Coconut noodle soup with chicken, onion, cilantro and lemon
Mandalay Restaurant; San Francisco
Pozole Rojo: Pork shoulder, hominy, guajillo and ancho chiles with cabbage, radish, cilantro, white onion, lime and oregano, served with corn tortillas
Gallo Blanco; Phoenix, Ariz.
Shoyu Ramen: House blend shoyu and chicken broth (cooked from scratch for 18 hours), served with menma (Japanese condiment), baby mustard greens, sweet corn, seasoned soft egg, pork belly
Konomi Grill; Coralville, Iowa
Caldo Tlalpeño: Delightful and nutritious soup made from chicken, garbanzos, chipotle, carrots and avocado
Casa Corazon Restaurant, Phoenix, Ariz.
Faux Pho: Pho with an Rx twist! Rich chicken broth infused with star anise, onions and scallions, seasoned with fish sauce, hoisin and Sriracha, and served with glass noodles, pulled chicken and sprouts
Prescription Chicken, with locations in Washington, D.C. and Philadelphia
FEATURED RECIPE
GET THE RECIPE FOR WHITE BEAN & KALE SOUP WITH SMOKED SAUSAGE