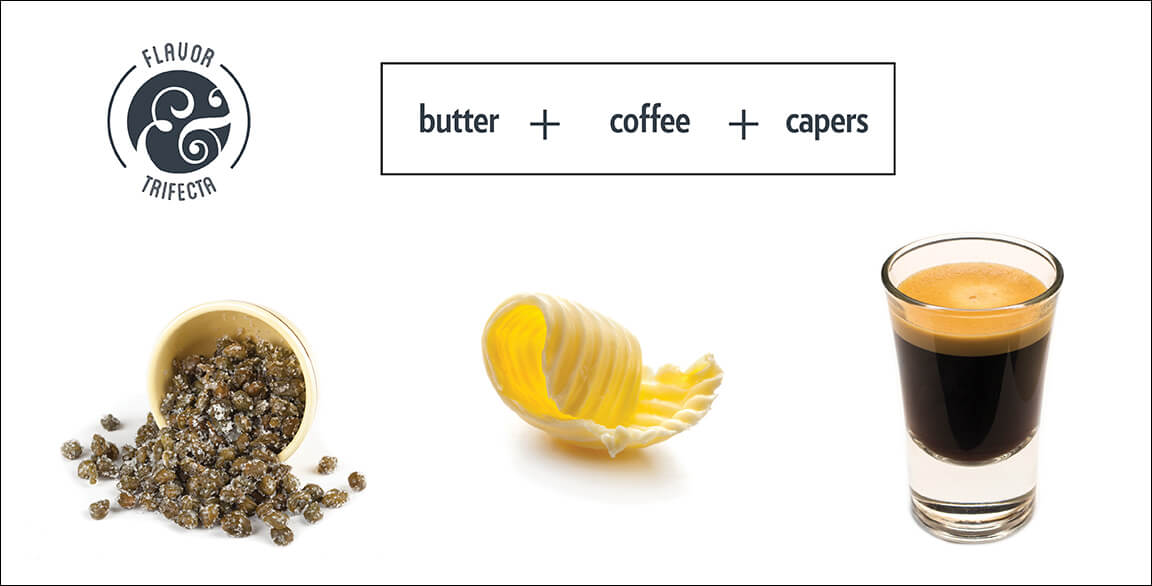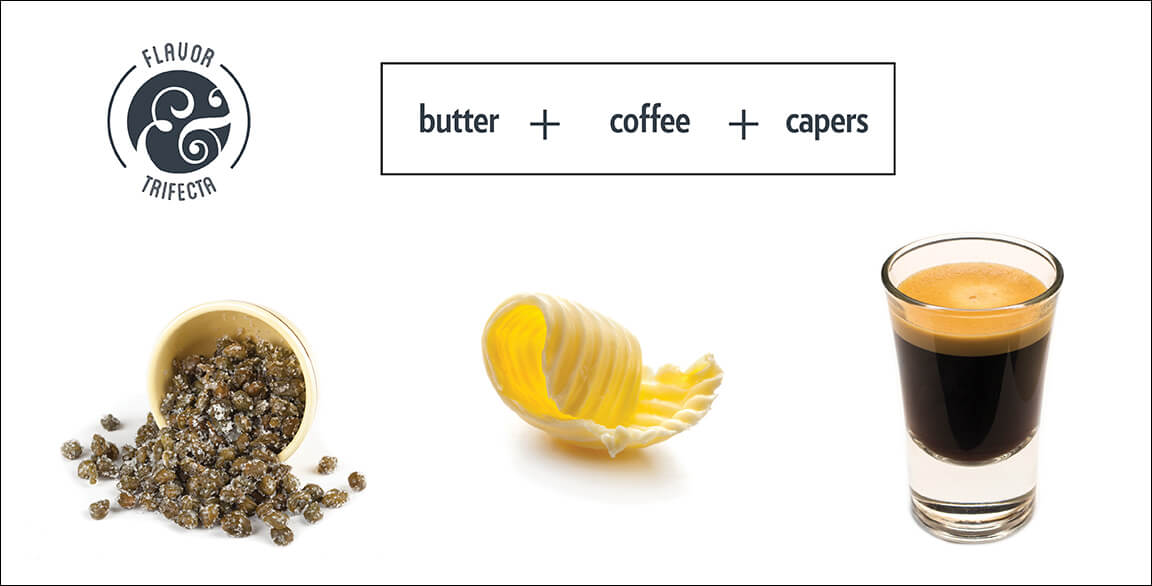 By Flavor & The Menu
October 6, 2021
Kaegan Welch has spent the last year re-engaged with Le Pain Quotidien, the Belgian bakery-café that is reopening locations across the country after being purchased in 2020 by Aurify Brands, headquartered in New York. In his role as chef collaborator, Welch is in a great position to bring Le Pain Quotidien's vision into focus. He led the chain's food and menu innovation globally from 2009 to 2018.
Today, the restaurant chain's updated menu includes plant-forward, creative options such as the Black Lentil Bowl with balsamic beets, hummus, lentils, tomatoes and mixed greens, along with Ricotta & Snap Pea Toast with fresh lemon, mint and extra-virgin olive oil.
We asked Welch to consider a trifecta of flavors that inspires him. He came back to us with butter, coffee and capers. "I would have never imagined putting capers and coffee together, but the addition of the butter carries the flavor of both in harmony for a great spread," he says. "The result is earthy and toasty with floral and lemony tones." He sources Tunisian capers packed in salt, favoring them because of their distinct profile. "You can really taste the caper, not just the brine, when rinsed. I have a mental image of capers on a Tunisian mountainside, growing amongst other native plants."
To make the flavored butter, he roasts and grinds coffee, then runs it through an espresso machine. Once he pulls an espresso shot and it cools, he mixes it into the butter and chopped capers, forming it into a malleable spread.
His application ideas for the coffee-caper butter are right in Le Pain Quotidien's wheelhouse. They would also play nicely on the menus of many modern American restaurants. He suggests spreading it on toasted wheat sourdough as the foundation of a tartine of roast beef or sliced steak. "It could also work well served with grilled mushrooms for a vegetarian option," says Welch.