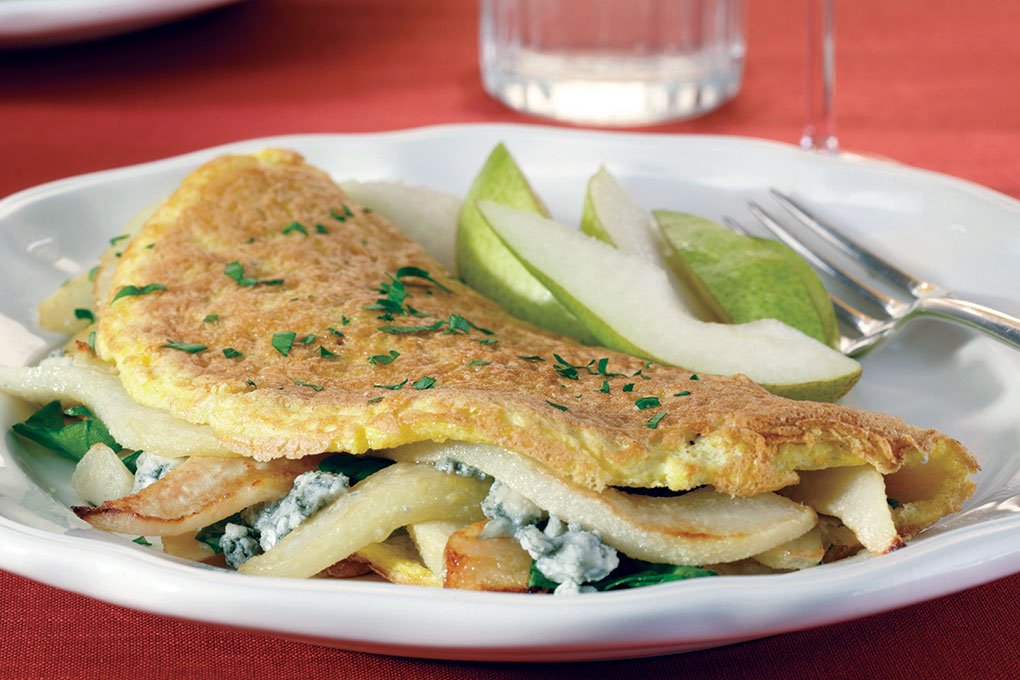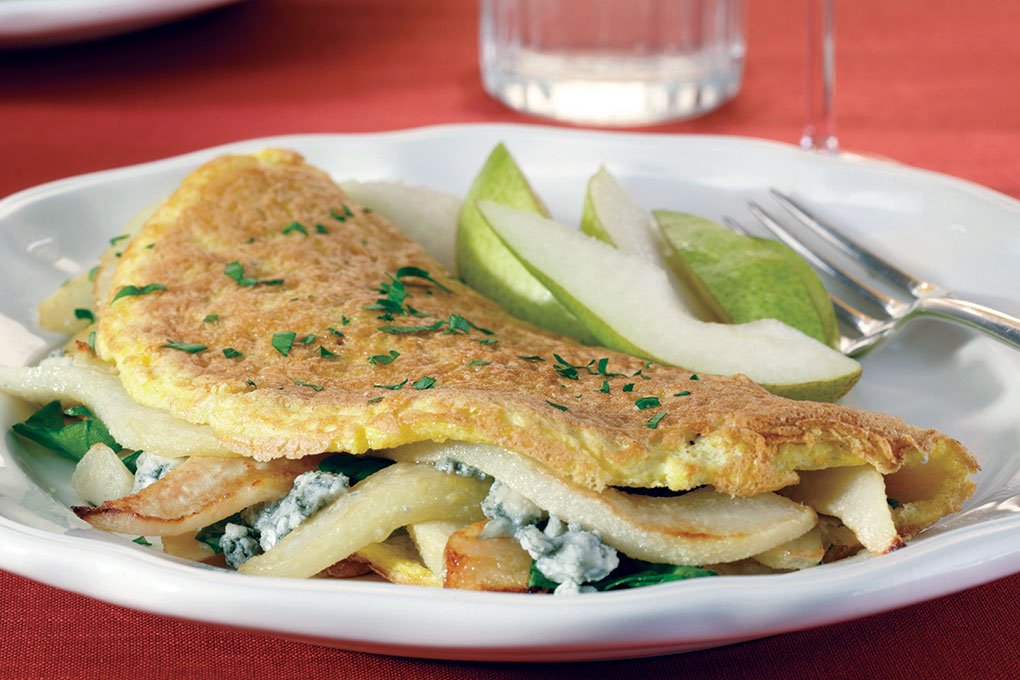 This Roasted Pear, Spinach and Gorgonzola Omelette is a sweet-savory take on the classic, boasting elegant flavors. "Gorgonzola can be overpowering, but the sweetness of the roasted pear softens its bite, and the flavors marry well together," says Kathy Stephenson, director of marketing communications for Pear Bureau Northwest. "It's a unique and unexpected combination in an omelette."
INGREDIENTS
4 medium Bartlett Pears peeled, cored, quartered, cut lengthwise into 4 slices
4 tablespoons olive oil divided
8 ounces fresh spinach coarsely chopped about 2 quarts lightly packed
Salt and pepper
12 eggs
1 cup crumbled Gorgonzola cheese 4 ounces
Italian parsley chopped
INSTRUCTIONS
Preheat oven to 450F. Gently mix pear slices with 2 teaspoons olive oil. Spread in a single layer on a parchment lined or oiled baking sheet. Bake 15-20 minutes until tender-crisp and golden-caramelized.
Coat a large pan with cooking spray. Sauté spinach several minutes until wilted. Season with salt and pepper. Set aside.
Heat a non-stick omelet pan or 10-inch skillet over medium-high heat. Coat with 2 teaspoons olive oil. Beat 3 eggs with 1-1/2 teaspoons water. Pour into pan. When eggs begin to set, tilt pan, pushing edges of omelet to center of pan, letting egg run to edges, until top is moist and no longer runny.
Sprinkle spinach over one side of omelet. Fan half the pear slices (about 10) over spinach and top with Gorgonzola. If desired, slide under broiler to melt cheese. Fold unfilled side over filling and turn omelet out onto a plate. Garnish with parsley and additional pear slices. Repeat to make 3 more omelets.
RECIPE NOTES
Courtesy of USA Pears