By Flavor & The Menu
July 7, 2019
Nearly every region in the U.S. holds up its distinctive culinary heritage with pride. The challenge for operators is knowing which regional dishes will resonate outside of their hometowns and find success across the country. Of course, some of the nation's favorite regional dishes have demonstrated their reach—Chicago-style pizza, New England clam chowder, California pizza, and so on.
Today, menuing regional cuisines as limited-time offerings (LTOs) is a smart way to tap into a number of overarching trends. First, regional dishes spark curiosity, satisfying that quest for adventure that so many diners hunger for. Second, LTOs of regional specialties help deepen a restaurant brand's narrative, bringing to life interesting food stories tucked into different parts of this country. And third, as with all LTOs, running regional specials encourages excitement around short-term menu items and signals further menu development when the response is overwhelmingly positive.
One regional dish that holds promise for broader adoption is the breakfast item called migas, a craveable egg dish popular in Texas. Migas sees a base of crisp-fried tortilla strips topped with scrambled eggs. From there, the opportunities for customization are boundless. Butterball Foodservice offers up a great version with its Turkey Sausage Migas, which stars savory turkey sausage seasoned with chili powder, along with scrambled eggs, a blend of cheddar-Jack cheese, onion and bell pepper. Crispy corn tortillas, queso fresco, avocado and cilantro round out the dish.
"Consumer interest in new, unique and ethnic flavors continues to rise, and this interest is now permeating the breakfast daypart," says Heather Ness, Foodservice Marketing Manager at Butterball. "According to Technomic, more than half of consumers agree that they would like to see more ethnic items and flavors. Global flavors like Sriracha and Cotija are already poised for growth in the breakfast flavor lifecycle." At its base, migas is a simple combination of eggs and tortilla. Calling attention to its regionality in an LTO, then tying it to your brand, is a smart strategy. Including a familiar and well-loved protein like turkey sausage helps anchor the dish as a safe adventure.
More Ways into Tex-Mex
This is a red-hot cuisine today, thanks to its flavor forward mash-up of Mexican and Southwestern ingredients. Here are two more recipes that celebrate this regional cuisine.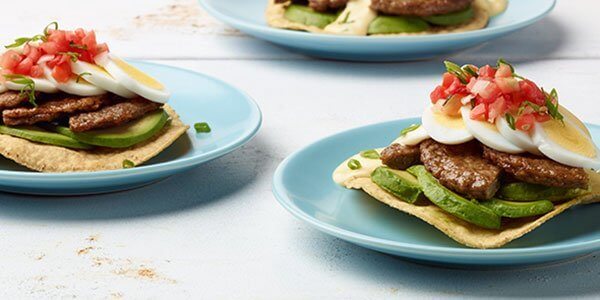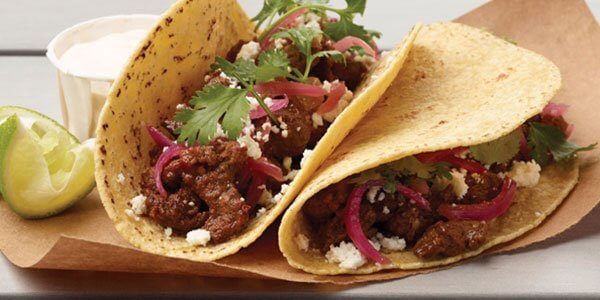 Bacon's Back
Did it ever really go away? A long-time fan favorite, chefs are adding sweet-hot-savory elements and serving up "billionaire's bacon" as a bar snack, appetizer or shareable. Its genius lies in the combination of flavors, playing up the meatiness of bacon while dialing up craveability. Opportunities for signature takes abound, including using turkey bacon as the star.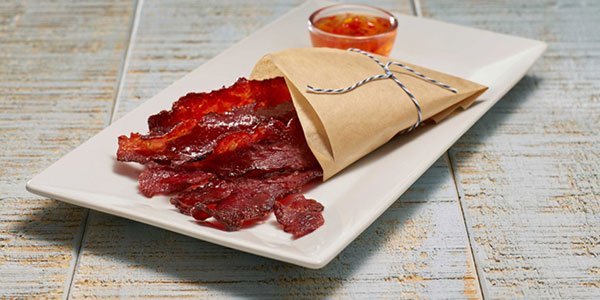 Honey Bourbon Peppered Turkey Bacon
Find out more