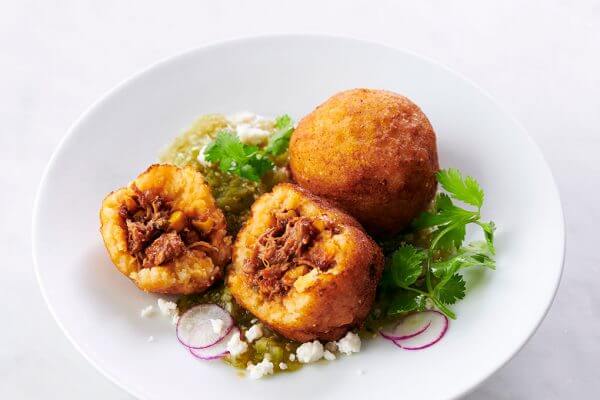 Tamale Dough – for 15 spheres
Tamale Filling – about 5 cups
Tamale Dough – for 15 spheres

Tamale Filling – about 5 cups
Cook potatoes in boiling salted water. Drain. Remove skin. Press through ricer or food mill. Should have about 5 cups or 1 1/2 pounds.

Combine riced potato and remaining ingredients in a large bowl. Mix well and divide into 15 2-oz. portions. Cover well until ready to use.
Sauté onion, garlic and corn kernels in oil until ingredients are just softened. Remove from heat and stir in meat.