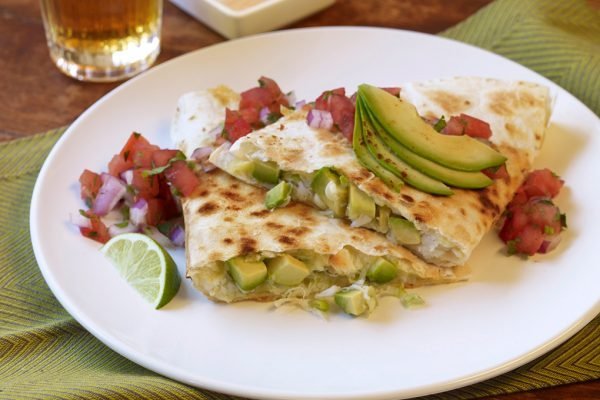 Pico de Gallo (Yield: 2 cups)
Chipotle Aioli (Yield: 1 1/4 cup)
Pico de Gallo (Yield: 2 cups)

Chipotle Aioli (Yield: 1 1/4 cup)
Combine all ingredients in bowl, gently mix.
Whisk together all ingredients in mixing bowl.
In a small bowl, gently fold together the crab meat, avocado, scallions, and pepper.

Heat a flat grill pan or skillet over medium heat. Coat pan with the olive oil. Lay tortillas on pan and cover each with 3 oz. of cheese. Then place half the crab mixture over each. Fold each tortilla in half and continue to cook for 3­5 minutes on each side until cheese is melted.

Cut each quesadilla in four pieces. Serve with Chipotle Aioli, Pico de Gallo, and sour cream on the side.
Recipe by Moss Beach Distillery, Moss Beach, Calif. with California Avocado Commission