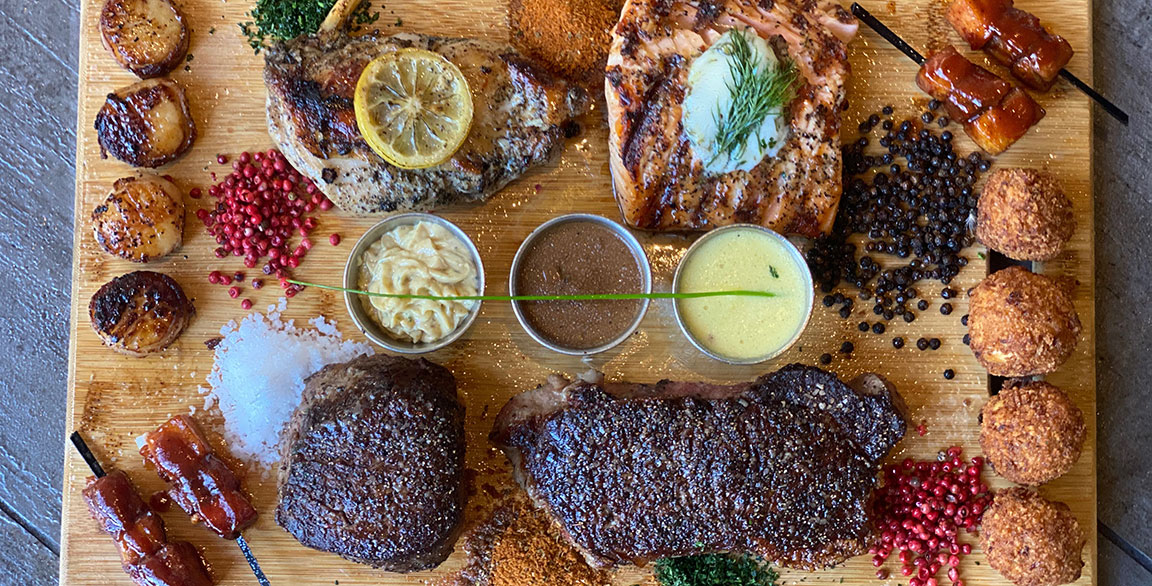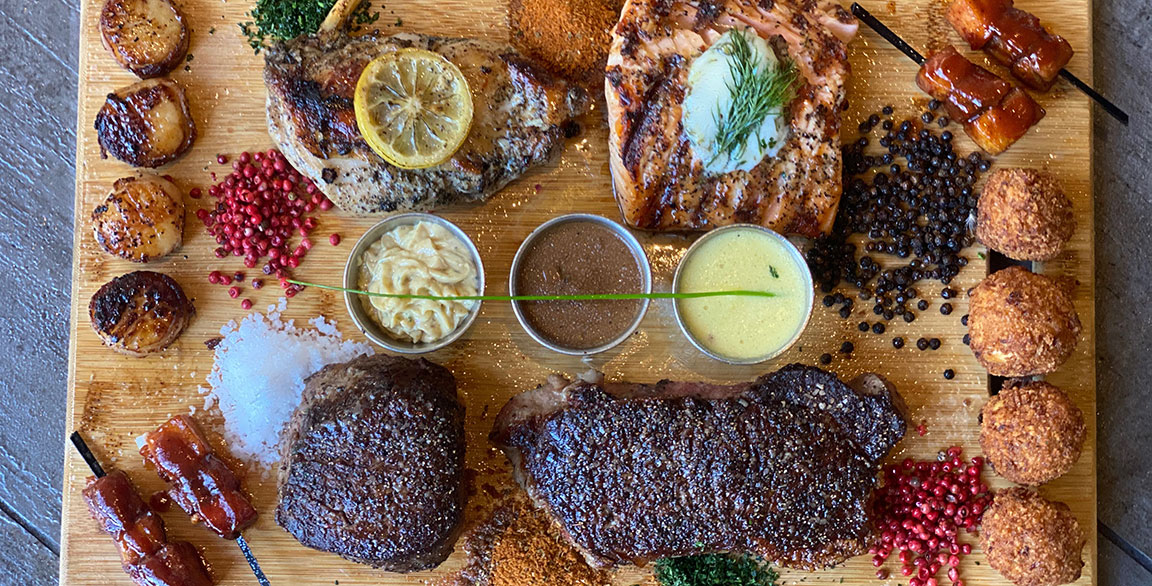 By Rob Corliss
September 27, 2020
Translating a premium experience when presentation is limited to takeout packaging can be challenging, but getting it right is critical. Operators who can provide off-premise dining that replicates their in-house quality of a premium steakhouse experience will have a leg up on the competition. This means evaluating what menu items best fit portability, creatively maneuvering and showcasing culinary innovation and then delivering excellence. Developing a strategy and executing tactics that address this is a crucial element in delivering on this promise.
7 Ways to Dial Up Value in Delivery
Utilize packaging that conveys the same high-quality brand messaging as your steakhouse cuisine.
Feature thicker cuts of steak that will hold their juices and temperature during travel.
Menu bone-in beef cuts like porterhouse steaks and home-carved specials, such as a prime rib roast or chateaubriand, which guests carve at home.
Create a signature centerpiece designed for home entertaining like a family-meal-style steakhouse "groaning board" or smorgasbord with creative ingredient pairings.
Transform a premium cut of beef into elevated casual feature. Prime rib fajitas (replaces skirt steak) or sirloin steak tacos (replaces flank steak) or braised short rib Philly sandwich (replaces thin shaved steak); each paired with all the trimmings and sides.
Shift the experience of a large format steak into a mini handheld sandwich format. For example, menu Steakhouse Sliders with sliced peppered ribeye slices on brioche slider rolls with a selection of spreads and accompaniments.
Offer a butcher's choice special, where guests select their favorite raw cuts of beef to cook at home, along with complementary fully prepared, ready-to-reheat sides.