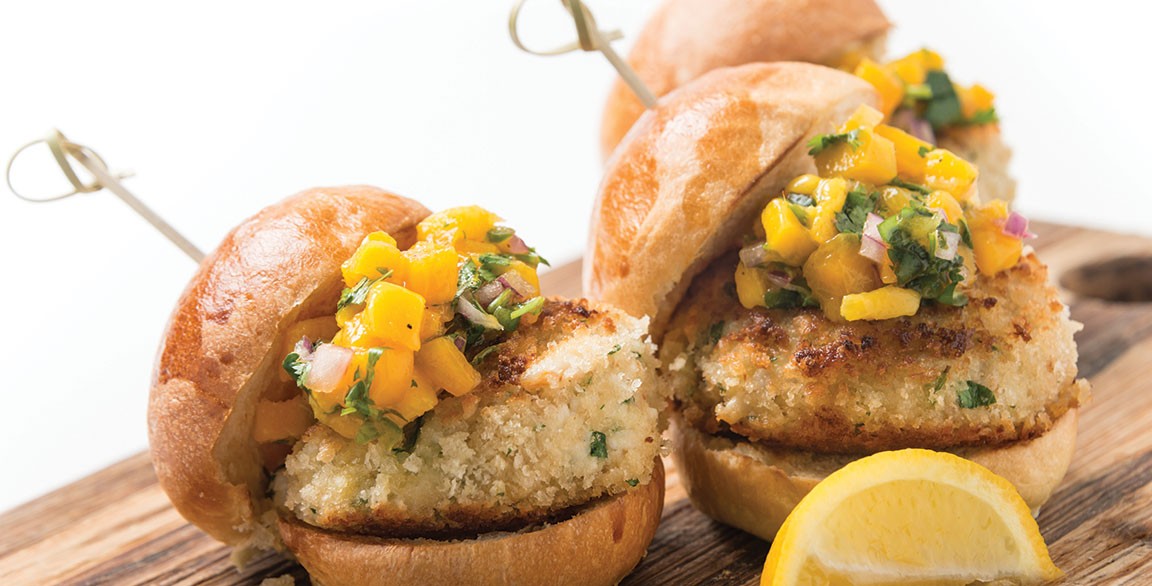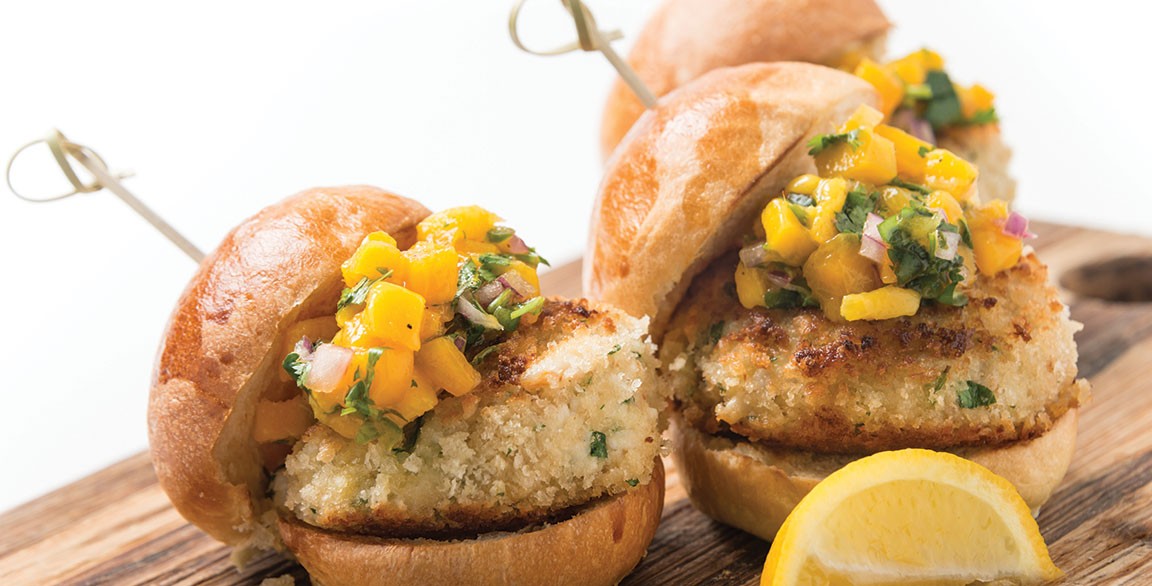 Handhelds provide chefs with countless combinations for flavor exploration and recipe development. Tempt guests with a creative LTO, merging the popularity of seafood with the familiarity of iconic handhelds.
Consider the essence of any classic meat-centric sandwich, swapping the protein with a seafood option, while retaining most or all of the other traditional elements of the recipe.
Here are five suggestions to kickstart culinary creativity:
1

Shrimp
 Hot Brown

Sautéed shrimp with Roma tomato slices and Mornay sauce on Texas toast, broiled open-faced and topped with crispy pancetta rounds and a paprika sprinkle.
2

Salmon
 Cuban Sandwich

Flaked roasted salmon with house-cured and smoked salmon slivers, caper-cream cheese and whole-grain mustard, served on grill-pressed Cuban bread.
3

Indiana-style Breaded Monkfish Medallion

Oversized, pounded, breaded and pan-fried monkfish fillet with smoked mayonnaise, served on a King's Hawaiian hamburger bun.
4

Carolina
 Pulled Bass

Hand-flaked chunks of roasted striped bass lightly tossed with Carolina barbecue sauce, topped with jicama slaw and served on a cornmeal bun.
5

Chicago-style
 Italian Tuna

Thin slices of roasted garlic-lemongrass tuna loin topped with pickled vegetables and roasted red bell pepper strips on a French roll and dipped in a Thai red curry fish broth.