We'd be hard-pressed to find a dish that works on menus as hard as mac and cheese. It carries unmatched familiarity and reigns as comfort-food king. It's also practically begging for modern upgrades. In this new world where every aspect of every dish has to bring its A game, creative, on-trend approaches to flavor and texture building wins the day. Here are three opportunities in the wonderful world of mac and cheese.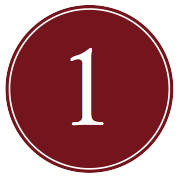 Move Mac to Breakfast
As the breakfast daypart grows and lines are blurred even further, it's pulling in all sorts of dishes into its repertoire—fried rice and tacos, for instance. Mac and cheese is a natural here, comforting, familiar and endlessly customizable.
Sassafras American Eatery in Denver puts a breakfast spin on mac and cheese with grit croutons, bacon and an over-easy egg. Peggy's on the Green, a modern steakhouse with down-home Southern influences in Boerne, Texas, menus a brunch item of Buttermilk Fried Chicken with mac and cheese waffles.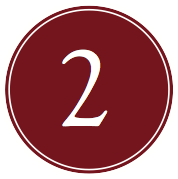 Leverage Trending Flavor Systems
Why reinvent the wheel? Mac and cheese is a great canvas for favorite, proven flavor combinations. Hitching mac and cheese to a flavor system that has craveability locked up is a smart strategy.
Buddy V's Ristorante in Las Vegas takes advantage of carbonara's irresistible flavors. Its Buddy's Mac & Cheese Carbonara features smoked mozzarella, fontina, egg, pancetta and sweet peas.
Two Southern staples join forces at Nashville Underground in Nashville. Its Nashville Hot Chicken Truffle Mac & Cheese is topped with garlic butter bread-crumbs.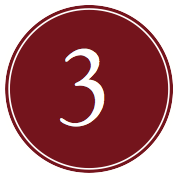 Don't Forget the Crunch
In this age of innovation, mac and cheese practically begs for creative, signature play with a crispy, crunchy element.
At Chicken + Beer, a Southern-style restaurant in Atlanta, the mac and cheese is served as a hearty entrée that stays on brand with braised and pulled short rib, adding textural contrast with crispy tobacco onions.
Beer Belly, a casual spot in Los Angeles known for its comfort food, tops its rich French Onion Mac and Cheese, with a base of caramelized onion beer cheese whiz, Grùyere and Asiago, with fried shallot crumbs.
5 Modern Texture Plays
There's nothing wrong with a crispy bread-crumb topping blanketing a bowl of mac and cheese. But we can do better than that, upping the signature status of the offering while ratcheting up craveability with strategic uses of textural elements.
1. Crumble toasted Southern biscuit
2. Pretzel crumbs
3. Crunchy chicharrones
4. Battered and fried jalapeños
5. Frizzled crispy onions
Recipe
For an on-trend recipe, try this Beer Cheddar Crunchy Mac and Cheese, topped with crispy, craveable battered onions and bacon.