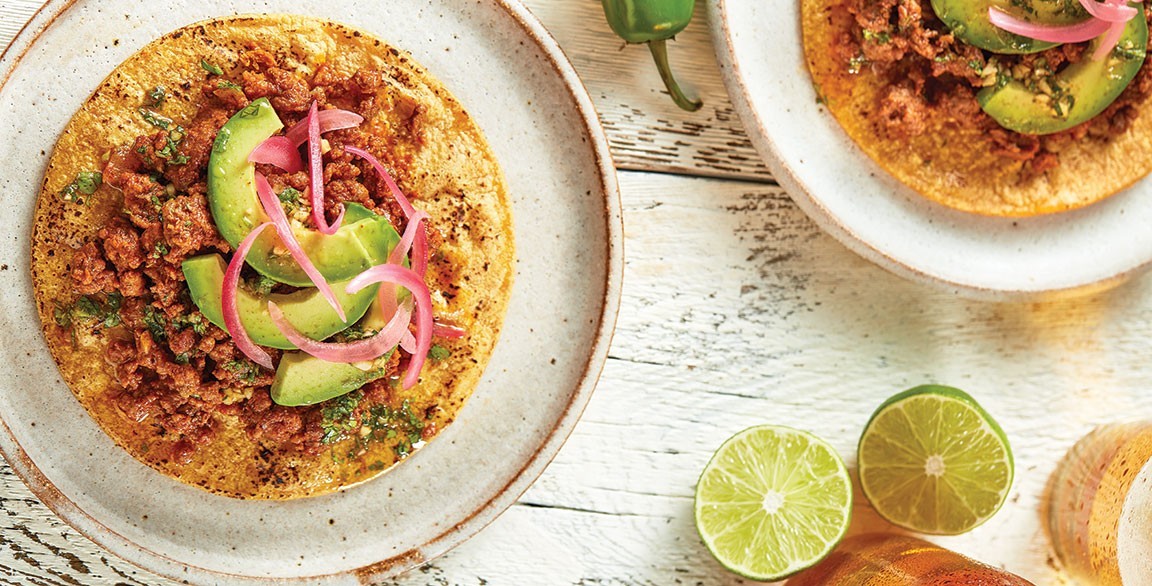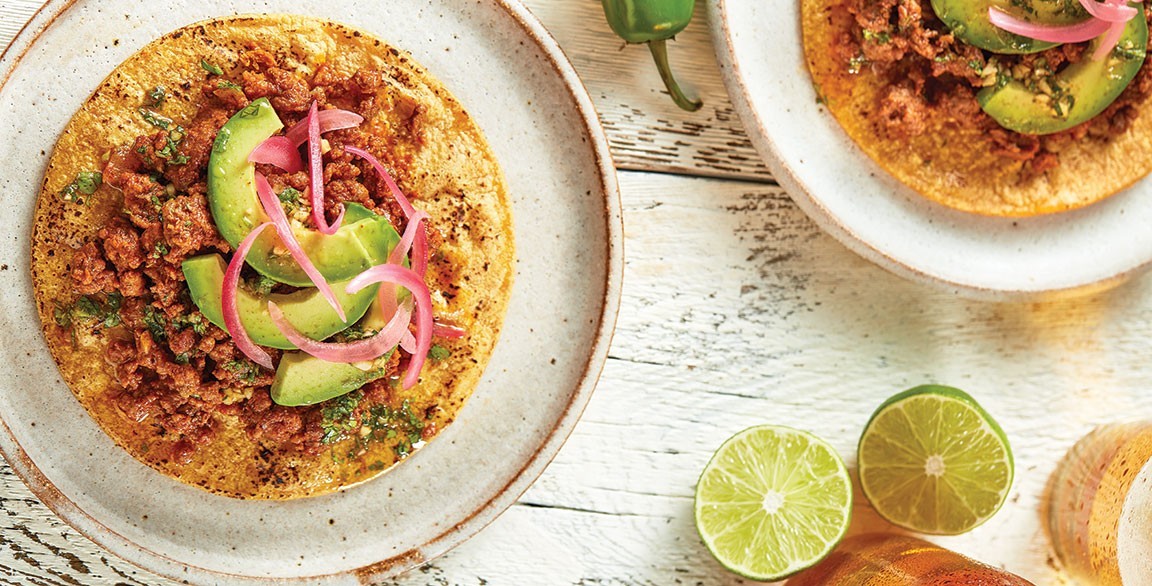 By Flavor & The Menu
June 14, 2020
Changing the way you think about lamb – by exploring different cuts and considering seasonality of accompanying flavors – can help you stay relevant and profitable in today's business climate.
Chefs are meeting that challenge with Australian pasture-raised lamb on the menu to please both guests and bean counters, with outstanding flavor and presentation, and a food cost under $7.
THE DISH
Lamb & Cilantro Mojo Tacos
The cut: ground Aussie lamb
Where it fits on the menu: app, main
THE CHEF
Chef Claudette Zepeda is well-known for her creative approach to Mexican cuisine, deftly balancing a connection to heritage while inflecting her culinary vision. This James Beard award semi-finalist was raised between San Diego and Tijuana, and she also spent time with family in Tijuana and Guadalajara. Her Mexican cuisine has been inspired by these influences, still drawing on tradition, but bringing new ideas to the table. When sourcing lamb for recipe development, she chooses Aussie pasture-raised lamb, calling out its clean flavor and lean profile as reasons why.
"The best thing about pasture-raised Aussie lamb is the lean fat content and the pure, clean lamb flavor. It takes on the deep spice flavors of the mojo beautifully, and can appeal to guests who aren't familiar with lamb."
Zepeda relies on Aussie ground lamb for her Lamb & Cilantro Mojo Tacos, which not only offer a great take on a fan favorite, they lend a huge assist to the bottom line. She reports a food cost of $1.25 per 2 oz. of taco filling. "Here in San Diego we'd charge about $6 each or $15 for three at a modern, upscale spot," says Zepeda.
STAR PERFORMER
Her signature mojo sauce adds exceptional flavor to the ground pasture-raised lamb. "The first al pastor—or 'shepherd-style'—that was made by Lebanese immigrants in Mexico inspired this mojo sauce," says Zepeda. "The cumin, cilantro, pineapple and orange juices deliver deep spice flavor and a bright contrast of herbs and citrus that both complement Aussie lamb beautifully." She tops the ground lamb with avocado, red onion and cilantro.
To find out more, visit www.trueaussiebeefandlamb.com