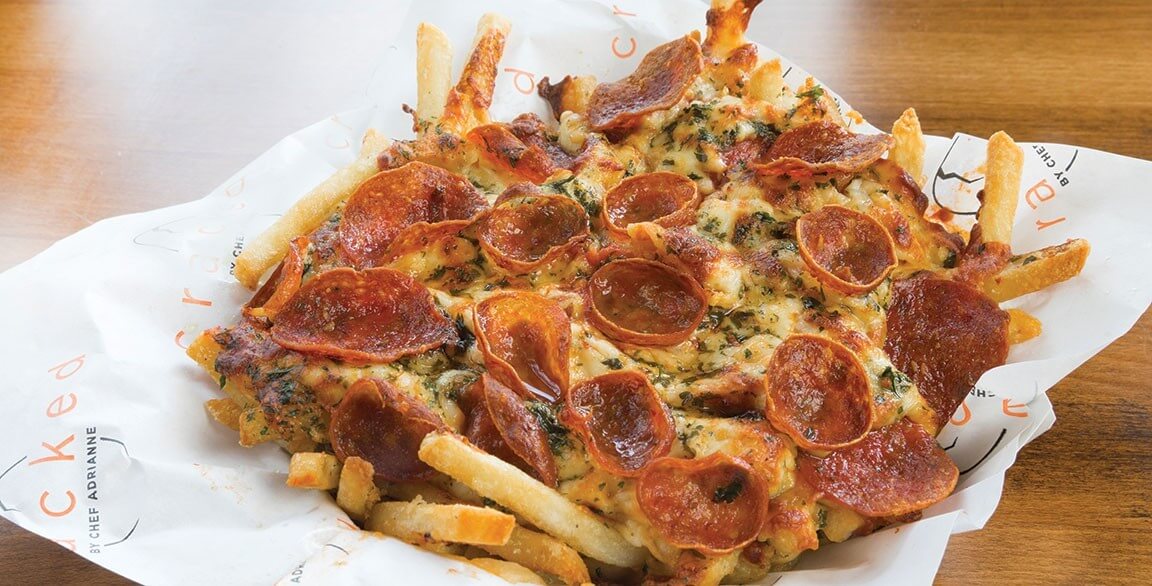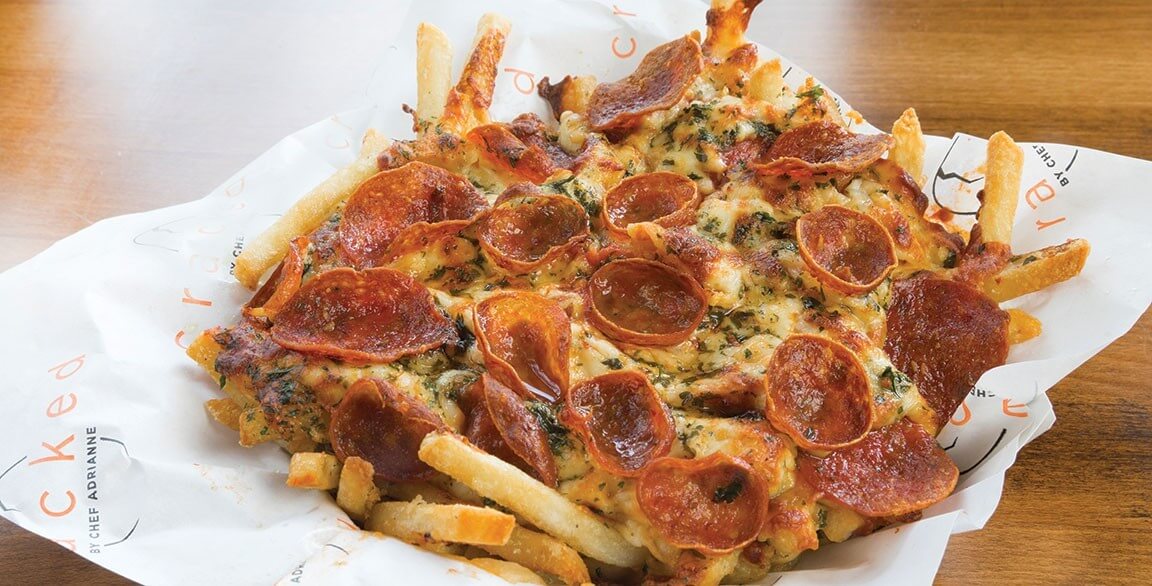 By Flavor & The Menu
May 6, 2021
People come from all over to get their fix of the Truffled Pepperoni Pizza Fries at Cracked, an American restaurant in the Chef Adrianne restaurant group. And although the notion of combining pizza and french fries is certainly appealing, the real draw is the dish's creative flavor play.
"The thought process was that sometimes you can't decide if you want pizza or fries, so we combined both! However, these aren't just your average ingredients. We make our own marinara and a French classic mother sauce, Mornay, which is a béchamel with cheese," says Adrianne Calvo, Chef/Owner. "We top it with freshly grated mozzarella and, of course, Brooklyn-style pepperoni—you know, the ones that cup up nice and crispy. We finish the dish with a drizzle of white truffle oil to enhance the experience."
The loaded fries are a best seller, offering diners a comfort-centric and familiar menu item with surprising flavor touches that make it both memorable and craveable. "Our Truffled Pepperoni Pizza Fries have been a huge sensation because they check all the boxes for everyone," says Calvo.