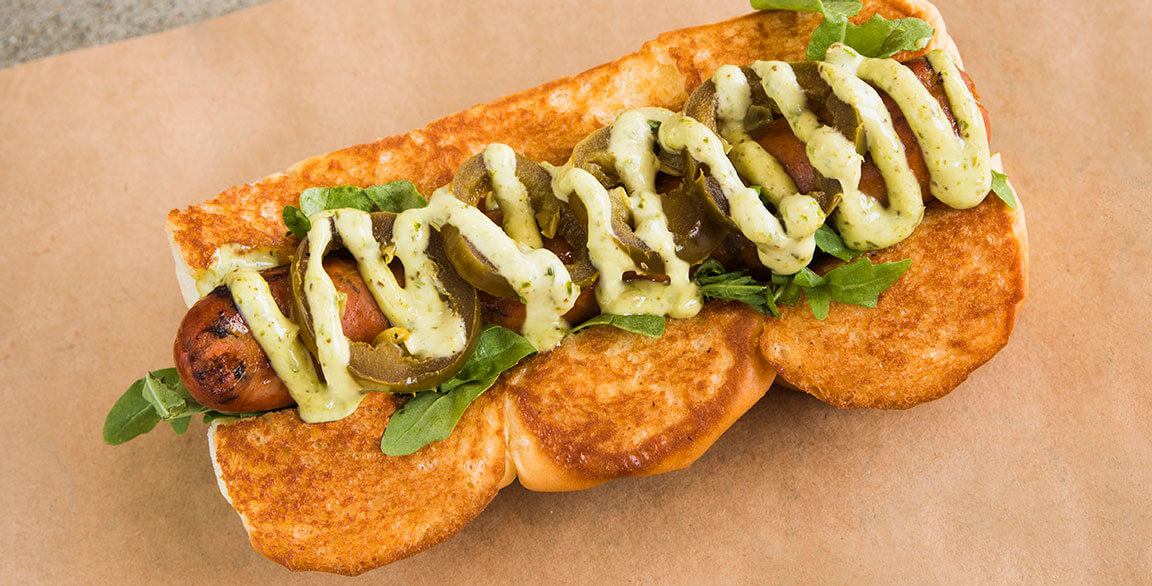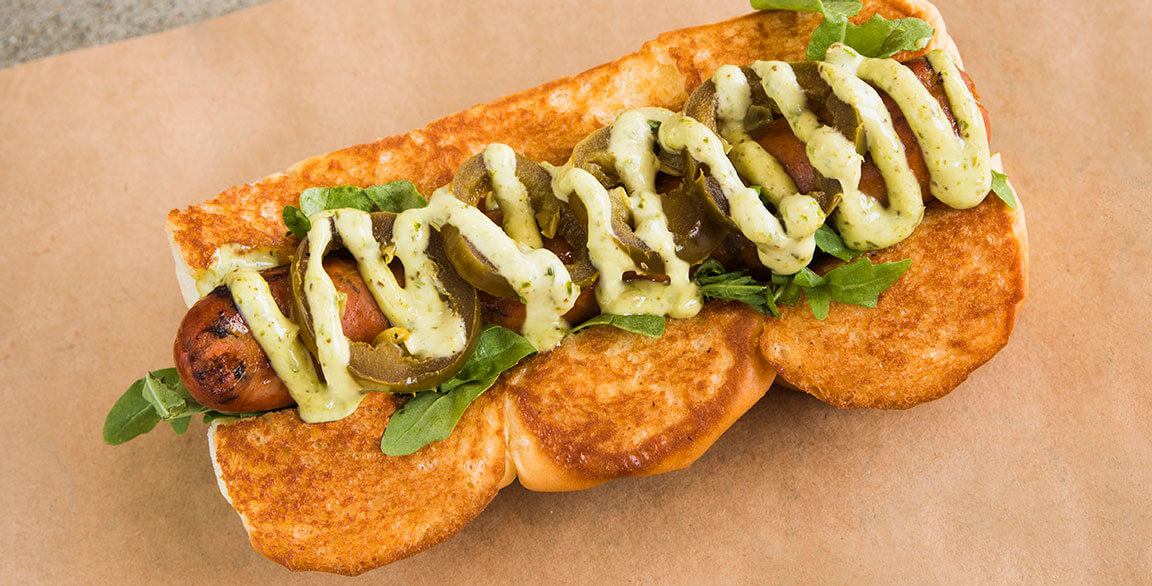 By Flavor & The Menu
May 6, 2021
If a visitor to the U.S. asked to try one dish that represented modern American food, the Thai Fighter—a beloved handheld with a bold mash-up of authentic global flavors—would serve as a worthy ambassador. Another creative build from Dog Haus, a gourmet hot dog, sausage and burger concept, the Thai Fighter features a flavorful Thai currywurst topped with wild arugula, pickled jalapeños and spicy basil aïoli, served on a trio of grilled King's Hawaiian rolls (unseparated) to form a sausage-length "bun." The currywurst packs a punch, thanks to a blend of Thai chiles, Thai lime leaves, red curry paste and fish sauce.
"The ingredients are authentic to Thai cuisine, even though the sausage is made in a more European style. The Thai Fighter has a rabid fan base," says Adam Gertler, who goes by the Dog Haus moniker of "Würstmacher" and is Culinary Director while also serving as a franchise operator of Dog Haus Innovation Kitchen, a virtual restaurant in Los Angeles.