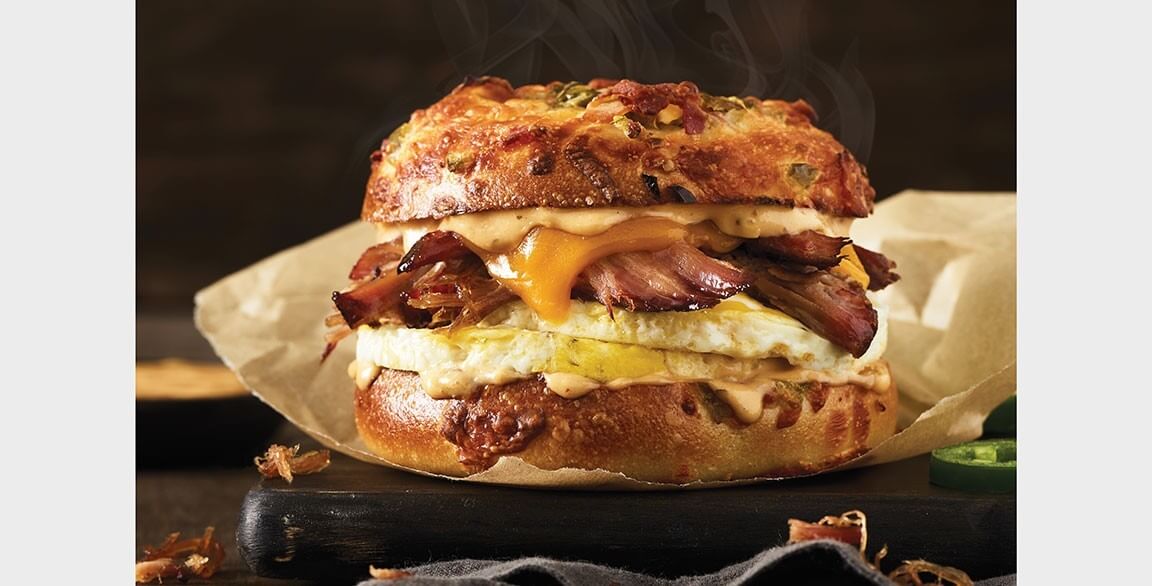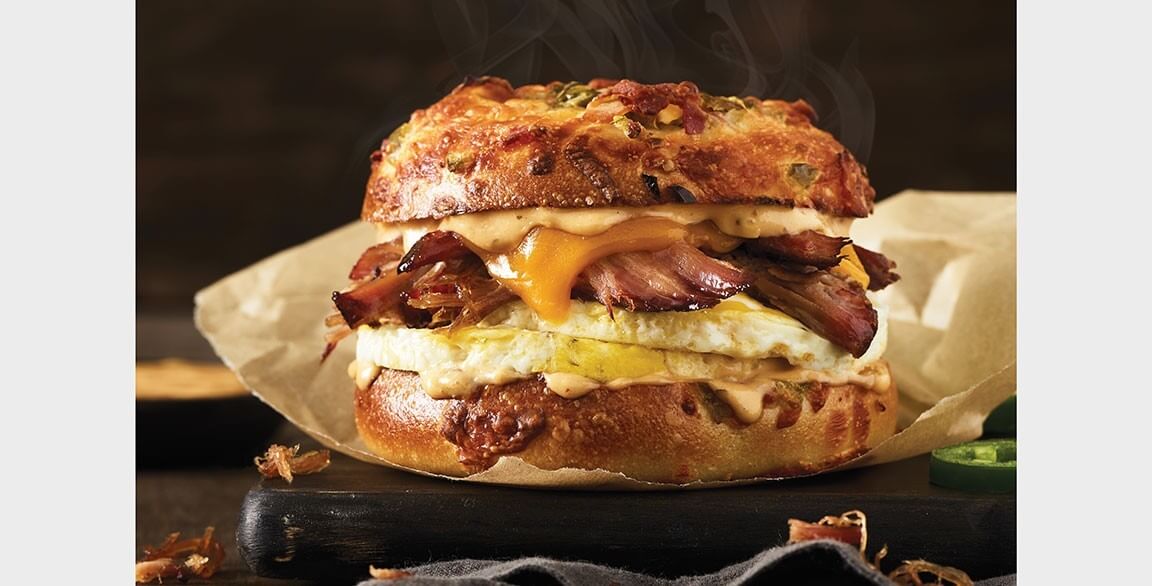 By Flavor & The Menu
June 29, 2021
Brisket for breakfast? Absolutely—especially when it's served in a handheld that packs in other craveable flavors. Smoke inspired the Texas Brisket-Egg Sandwich, an LTO at Einstein Bros. Bagels, part of the Coffee & Bagel Brands family. "We wanted to bring smoke flavor into the breakfast daypart and thought, 'What better way than to pair 10-hour smoked brisket with eggs on a breakfast sandwich?'" says Chad Thompson, Head of Culinary Innovation R&D with Bagel Brands.
The sandwich exceeds expectations. "Not only does the brisket deliver on a light smoke flavor, we layered in more with a chipotle aïoli, and also incorporated applewood-smoked bacon into the topping that we bake right into our gourmet bagel," he says. The genius, though, may lie in what Thompson calls the "surprise flavor enhancer." Pickled jalapeños are also baked into the bagel. Launched in early March, the Texas Brisket Egg Sandwich has almost doubled the numbers forecasted. "Guests are loving it, and we are getting great social media buzz on it," says Thompson.