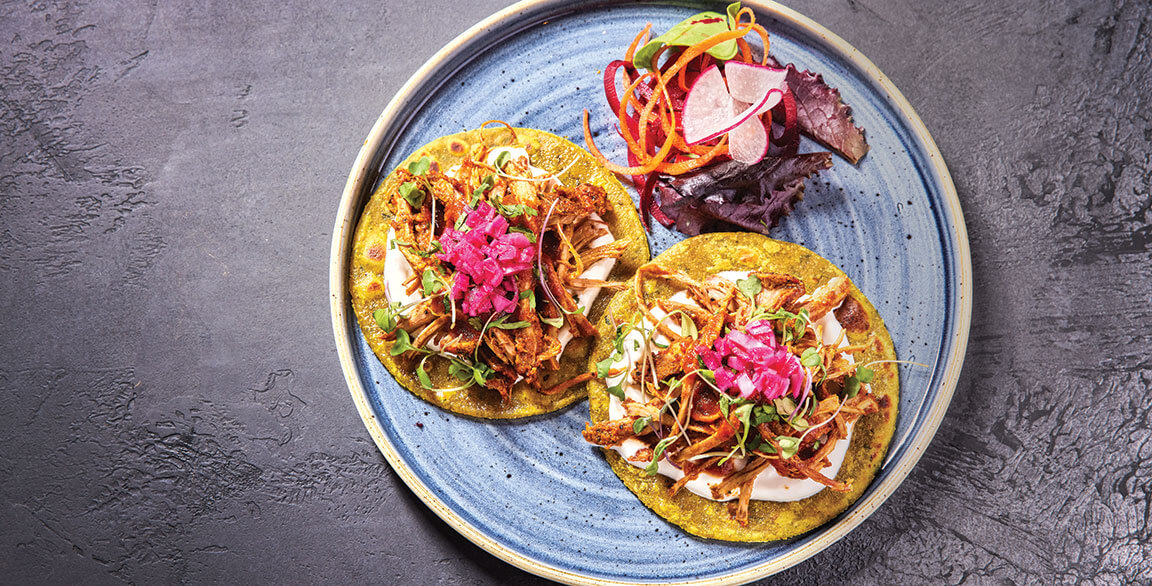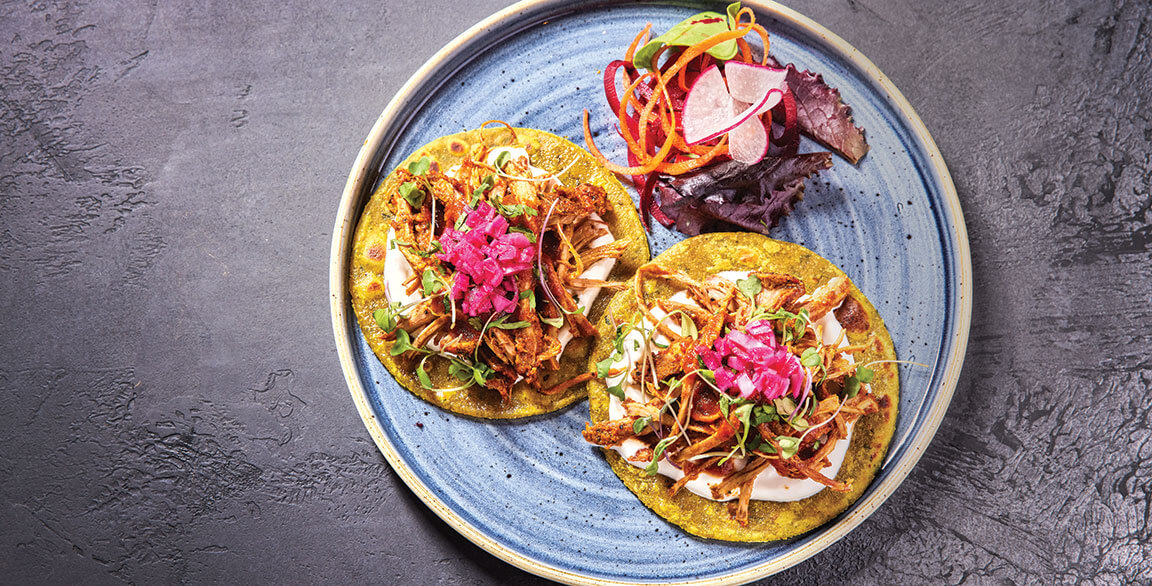 By Flavor & The Menu
May 23, 2021
Indian flavors have gained familiarity in the U.S. thanks to creative mash-ups woven into everything from loaded fries and chicken wings to ice cream and coffee drinks. That opens up opportunity for chefs to push further and offer exciting "new" flavor combinations. Wrapping that adventure into a taco makes it an easy sell.
Manish Tyagi, Executive Chef of Indian bistro Aurum, serves up regional Indian flavors from Goa and Gujarat, along with a Californian sensibility, in his Pulled Pork Thepla Tacos. "I took bread from one region in India and the protein preparation from another, then added my own style to make it appealing here in California," he says.
The soft tacos are a twist on missi roti, a flatbread popular in northern India made with chickpea and whole-wheat flours. Tyagi borrows a flavoring technique used in a different flatbread—the thepla—infusing the dough with fenugreek and turmeric. The pork filling features slow-cooked pork belly and an Indian-inspired barbecue sauce made with malt vinegar, cumin, cloves, chiles, garlic and jaggery. Citing a flavor profile that is both familiar, but unexpected, Tyagi describes the tacos as a "flavor bomb full of umami."