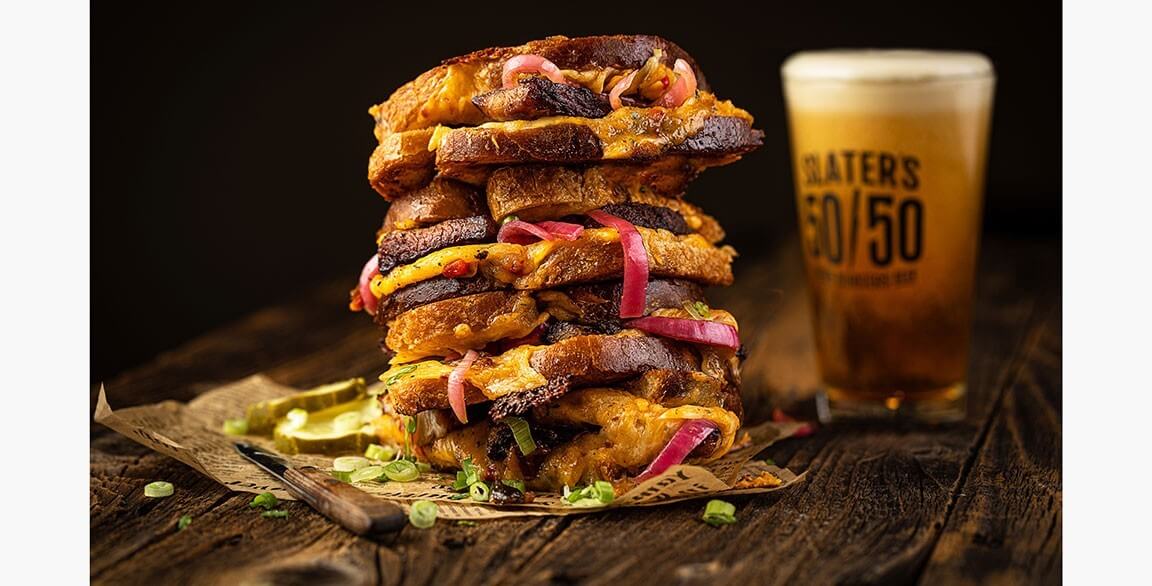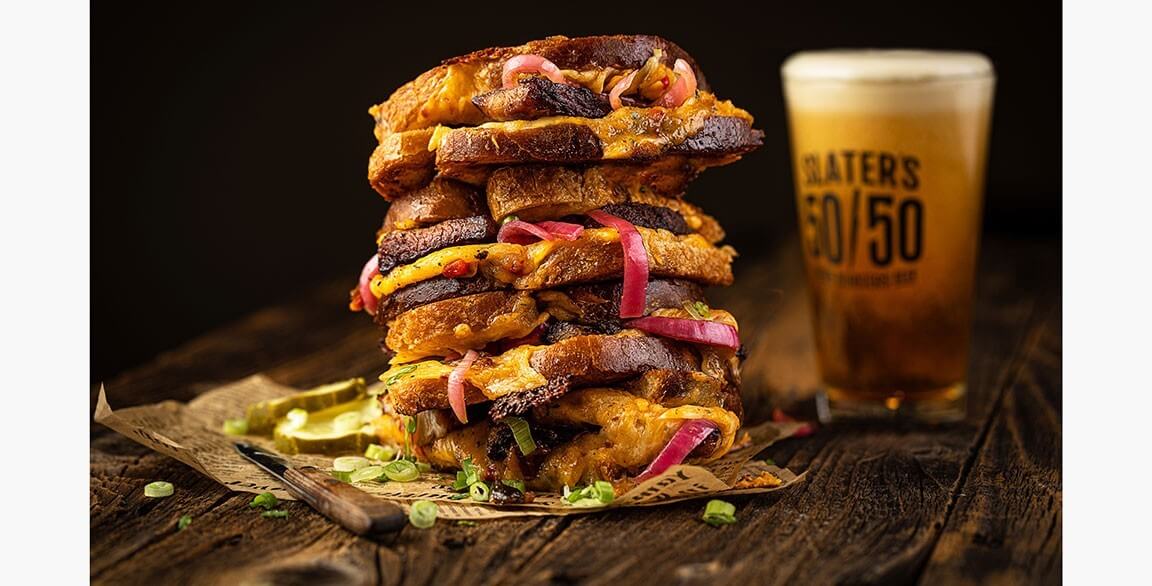 By Flavor & The Menu
June 8, 2021
"We do bacon better than anybody, and this sandwich is no exception," says Scott Slater, Founder of burger chain Slater's 50/50 and creator of the Pork Belly Grilled Cheese. A premium take on a comfort-food staple, this grilled cheese is a big hit with patrons, many of whom come to Slater's for its inventive and adventurous bacon play.
The sandwich build starts with buttery, toasted sourdough slices slathered with housemade Southern pimento cheese and a signature jalapeño-bacon jam, the smoky sweetness balancing the creamy cheese. The bread sandwiches a hearty slice of seared, crispy, thick-cut pork belly topped with pickled red onions. The craveable and indulgent handheld is served with french fries and a proprietary bacon ketchup.
In a year when cross-utilization has never been a smarter strategy, Slater's uses both the pimento cheese and the jalapeño-bacon jam across its menu, but combines them only in the Pork Belly Grilled Cheese. Taking the pimento beyond traditional Southern applications while leveraging its comfort identity is yet another way Slater's is keeping in step with today's trends.