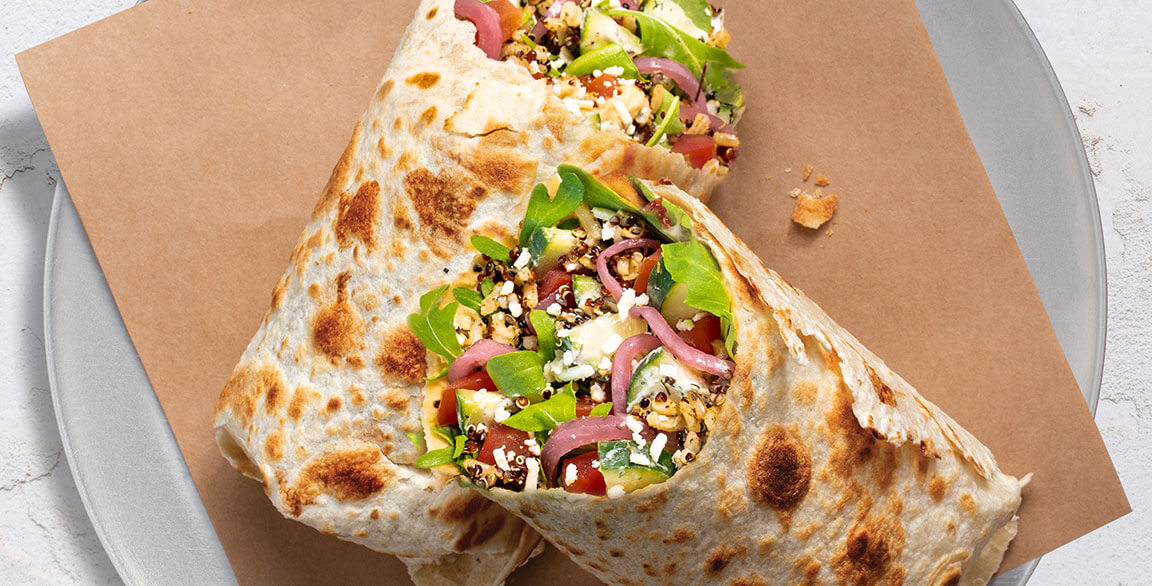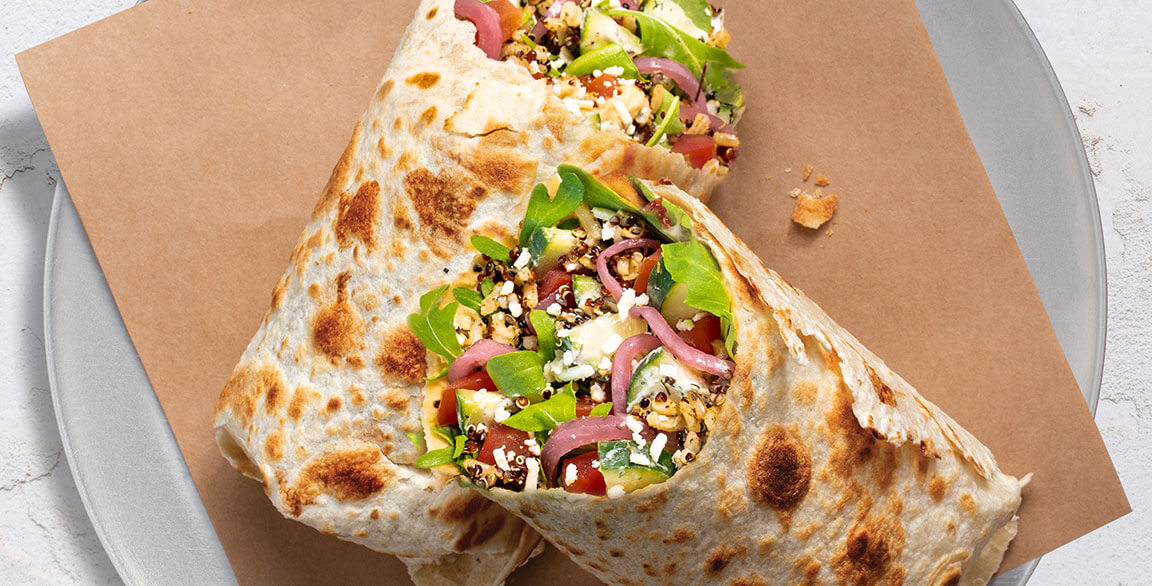 By Flavor & The Menu
May 6, 2021
The Mediterranean Piada, a new toasted wrap at Piada Italian Street Food, serves up a number of wins for this fast-casual concept. "It's packed with craveable ingredients, textures and flavors, and was intentionally created with familiar Piada ingredients. We then thoughtfully combined these with new, exciting flavors," says Matt Harding, Senior VP of Culinary & Menu Innovation.
New flavors are delivered by impactful components: cucumber salad made with sumac-spiced cucumbers, garlic and dill in a vegan coconut "yogurt," and a blend of harissa brown rice and quinoa, served warm—a first in the piada category, says Harding. The handheld also wraps in garlic hummus, bruschetta-style tomatoes, arugula, feta, pickled onions and basil aïoli.
All signs point to menu success. "With our menu testing, this has been the No. 1 item by far," he says. "Every person who has tried it is surprised by the flavor combination." Menu R&D for this sandwich yielded a win in optimization efforts, too. "Labor is one of our biggest pandemic-related obstacles," says Harding. "We have cross-utilized every ingredient in this build, making prep less complicated, thus helping labor needs."