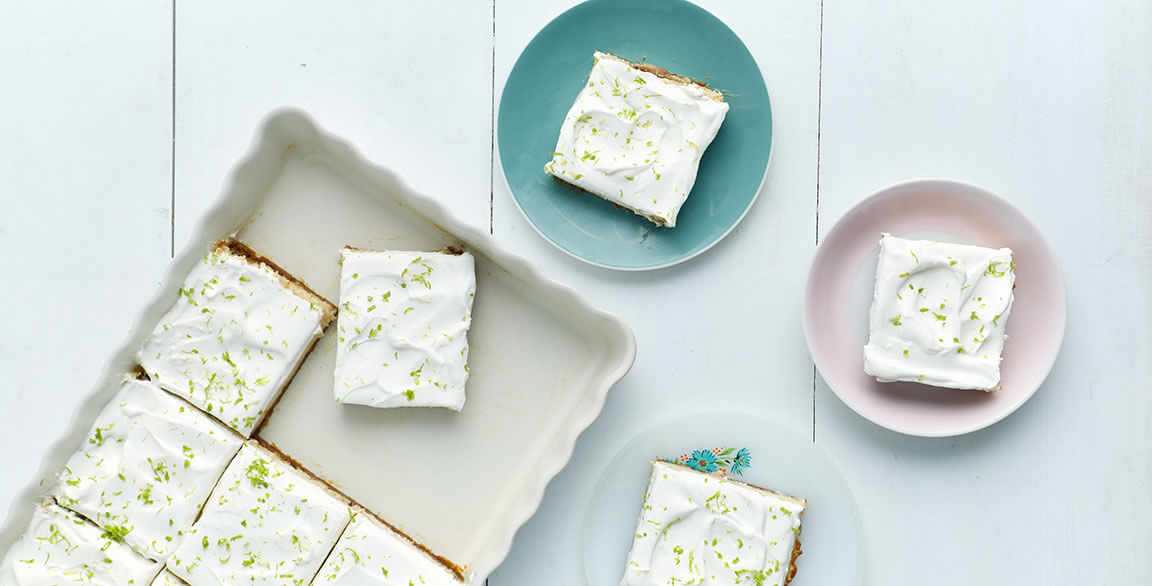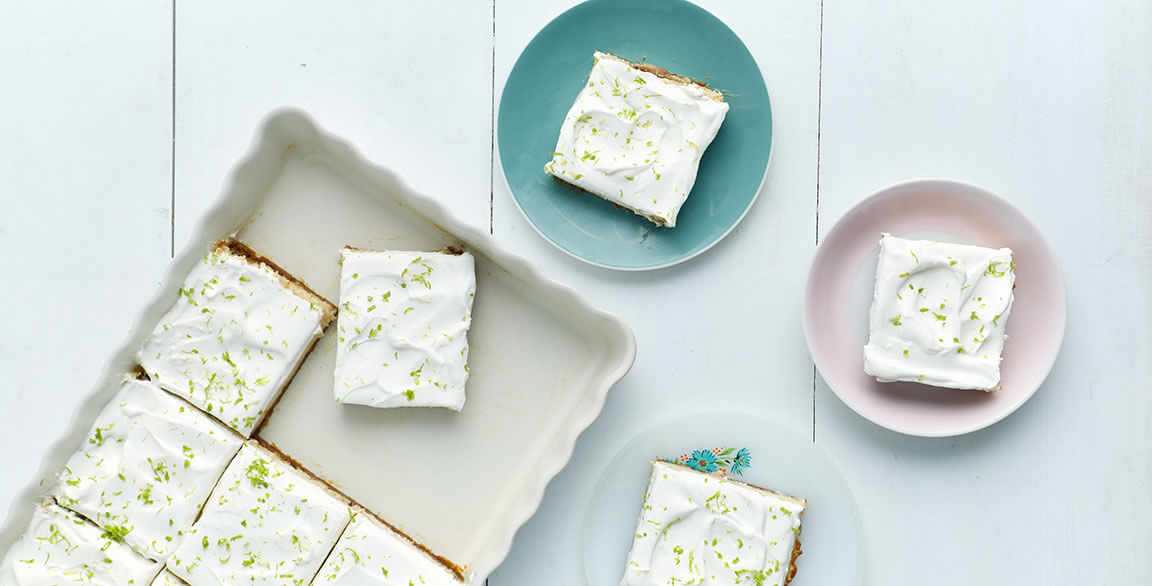 By Flavor & The Menu
May 6, 2021
Dessert indulgence on the go spurred the cupcake craze, which itself helped to give rise to a whole genre of creative and Instagram-worthy portable sweet treats. So, it's not surprising that the Key Lime Pie Bars at Magnolia Bakery have enjoyed similar success. This Southern classic is a "sweet and tart combo that make it the perfect dessert," says Chief Baking Officer and Chief Operating Officer Bobbie Lloyd. The eat-on-the-run design transcends the special occasion nature of the pie format. "Bars are more of an everyday item," says Lloyd.
At Magnolia, the build starts with a classic Key lime foundation: handmade graham cracker crust with a baked and chilled custard made with sweetened condensed milk, egg yolks and Key lime juice. It's topped with sweet whipped cream and then cut into bars. "I'm all about the ratio of filling to crust," says Lloyd. "Making it into a bar made it about giving more filling per bite, while being accessible and easy to eat."
In addition, the bar format offers production efficiencies. "We can produce more out of one recipe. A pie only provides six to eight slices, whereas a 9x13 pan gives us 12 bars that are much easier to produce and package individually for grab-and-go orders and for third-party delivery platforms," she explains.