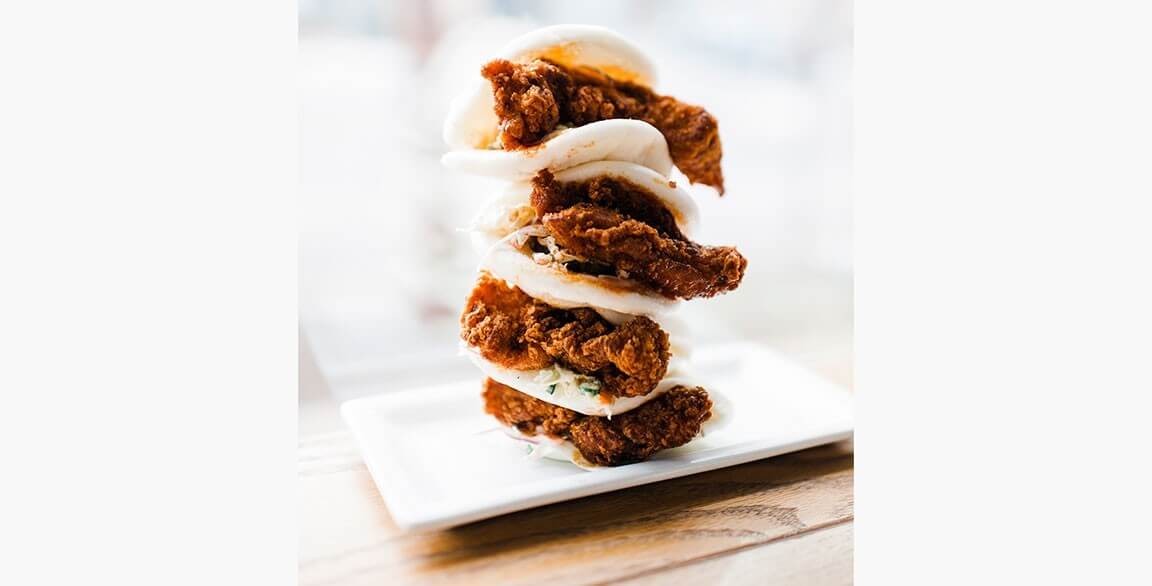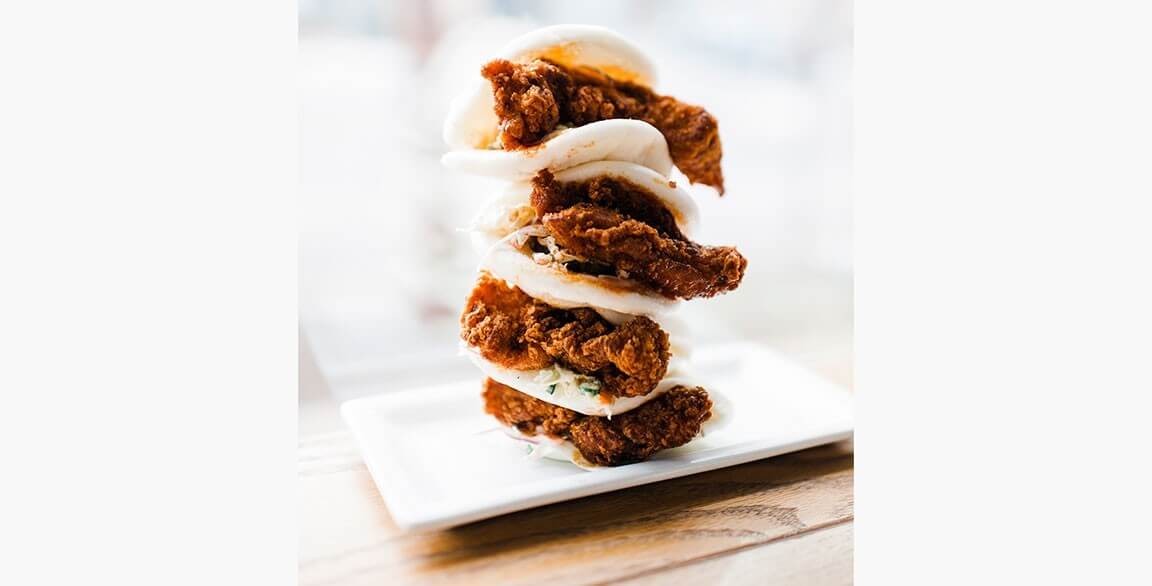 By Flavor & The Menu
May 6, 2021
It requires a bit of daring to take on Nashville hot chicken on its home turf. But Sarah Gavigan, Chef/Owner of Otaku Ramen, a quick-serve joint specializing in Japanese snacks and traditional ramen with multiple Music City locations, made the clever move of mashing up the local favorite with Japanese-style fried chicken.
Gavigan's twist involves a byproduct of shoyu that has been cured in bourbon barrels and then smoked dry. This gives the hot spiced oil used for the chicken "an incredible smoky umami that sets the whole flavor over the top," she says.
Other Japanese flavors come into play. Chicken thighs are marinated in soy, sake and mirin overnight, then dredged in potato starch and flour. The crispy chicken is drizzled with the spicy oil, then served on soft steamed bao buns with a tart Kewpie mayo slaw and a dill pickle. "The complete bite," she says, "is sweet, salty, spicy, pillowy and crunchy—all at the same time."