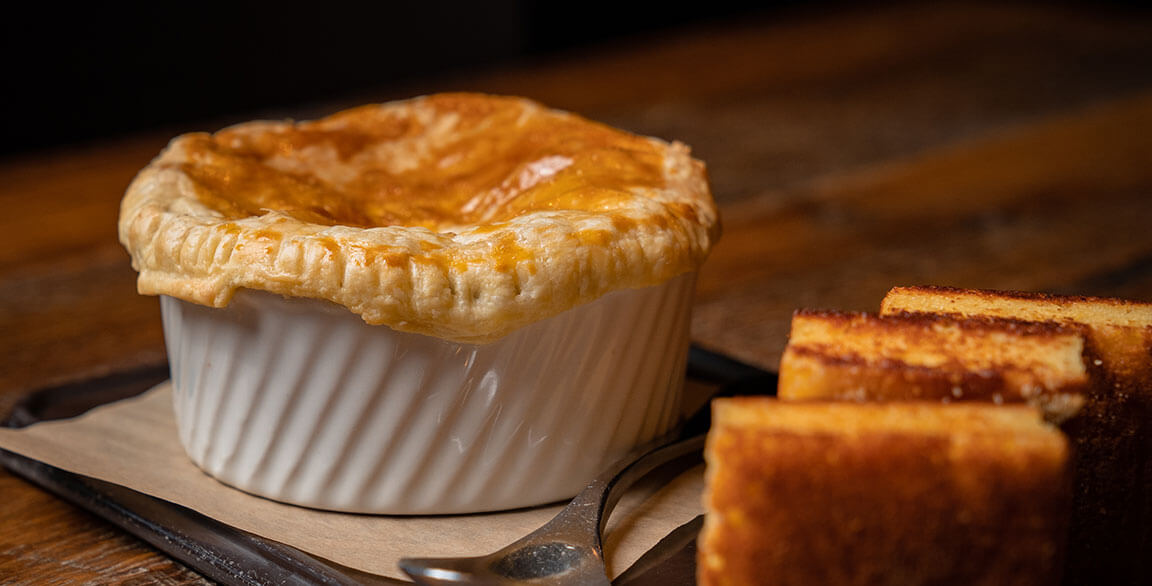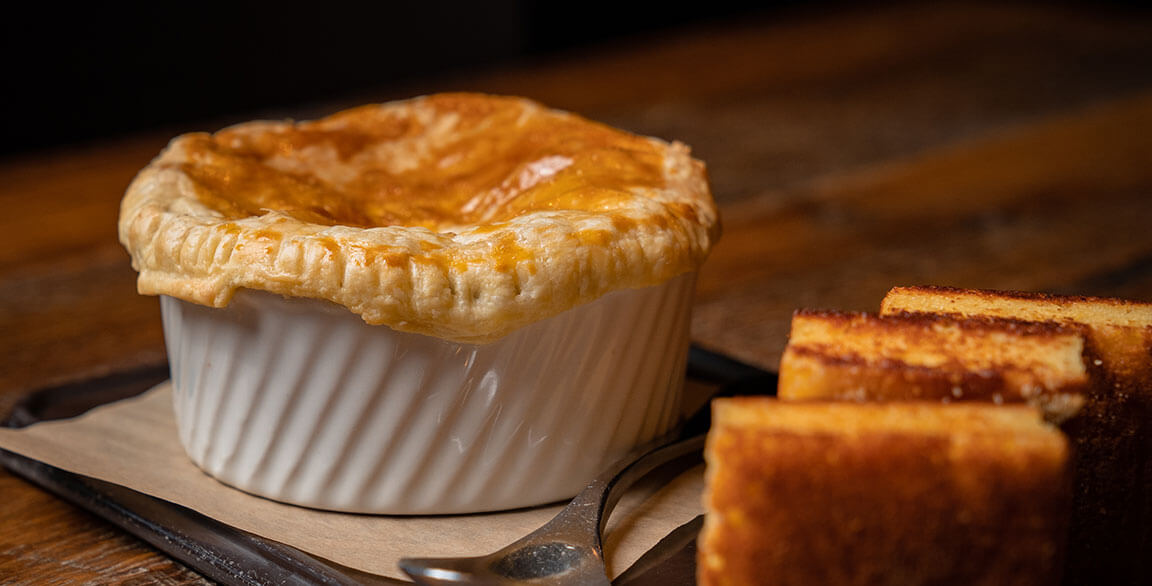 By Flavor & The Menu
May 6, 2021
Pot pie is a reassuring comfort classic across borders, making it a natural for inventive flavor play. At Sugarbacon Proper Kitchen, a casual-dining outpost specializing in modern American fare with Southern flair, the Crawfish Pot Pie is one of its top-performing dinner items.
Crawfish is less commonly seen by Sugarbacon's North Texas patrons. "The uniqueness of the dish is what piques people's interest, but the flavor and filling is what keeps them coming back," says Don Flores, Executive Chef/Partner. "There's a familiarity to this dish. Pot pie is a comforting classic here in Texas, and there's nothing better than taking a big bite and being reminded of home."
This pot pie, he says, is a "happy marriage" of French technique and Southern ingredients. The crawfish is paired with seasonal vegetables, a creamy dill sauce and Cajun spices, all packed inside a sweet and salty flaky crust. The dish is served with savory cornbread that resonates with guests. "You gotta have the bread to dip!" says Flores.