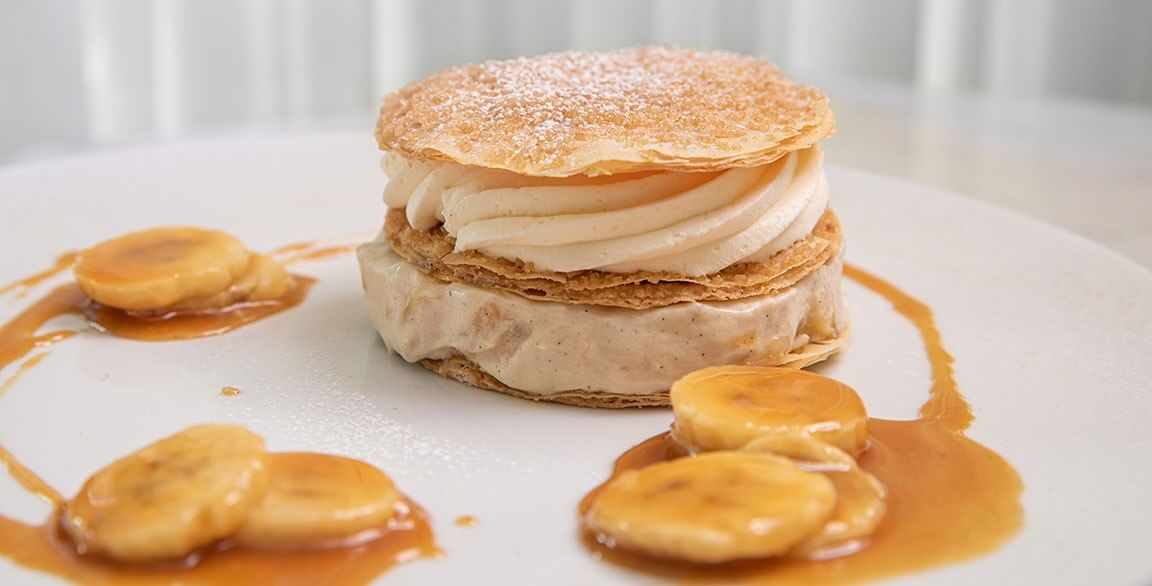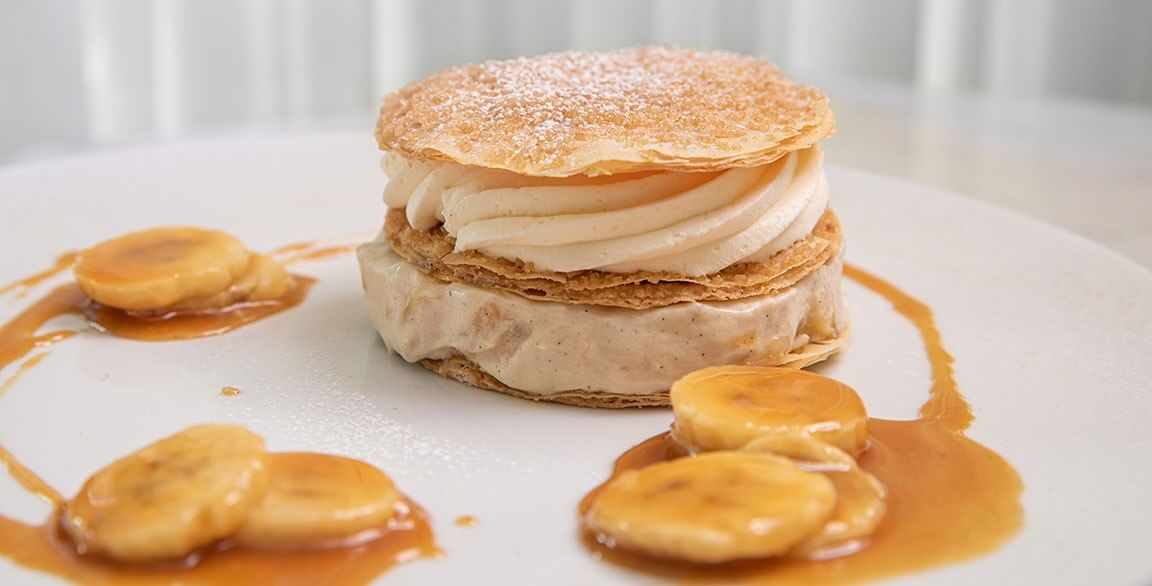 By Flavor & The Menu
May 25, 2021
Andrea Coté's pastry aesthetic showcases a modern approach to simple and classic flavors. As Pastry Chef of RPM Seafood, a fine-dining restaurant from Lettuce Entertain You Enterprises, she serves enticing desserts in guest-friendly formats. The Banana Cream Napoleon is the menu star—a best seller that separates shingles of crispy phyllo with banana filling and vanilla whipped cream. A warm caramel sauce that Coté describes as "caramelized bananas Foster" is poured over the dessert tableside.
"The flavor experience is punctuated with sweet, salty and bitter components, alongside the crunchy and smooth textures, making it a balanced dessert," she says. "At RPM Seafood, guests enjoy treating themselves to fruit-based desserts like the Banana Napoleon, as they make an excellent complement to seafood." The banana filling delivers tropical notes in a sublime combination of banana pastry cream, whipped cream, banana liqueur, rum, banana slices and lime zest.
Coté also points out another complement to this dessert: the natural pairing of banana and coffee. "This is an example of 'What grows together, goes together,' as both are tropical flavors," she says. "The caramel notes of a great coffee are a wonderful complement to the Banana Cream Napoleon and the caramel drizzle."