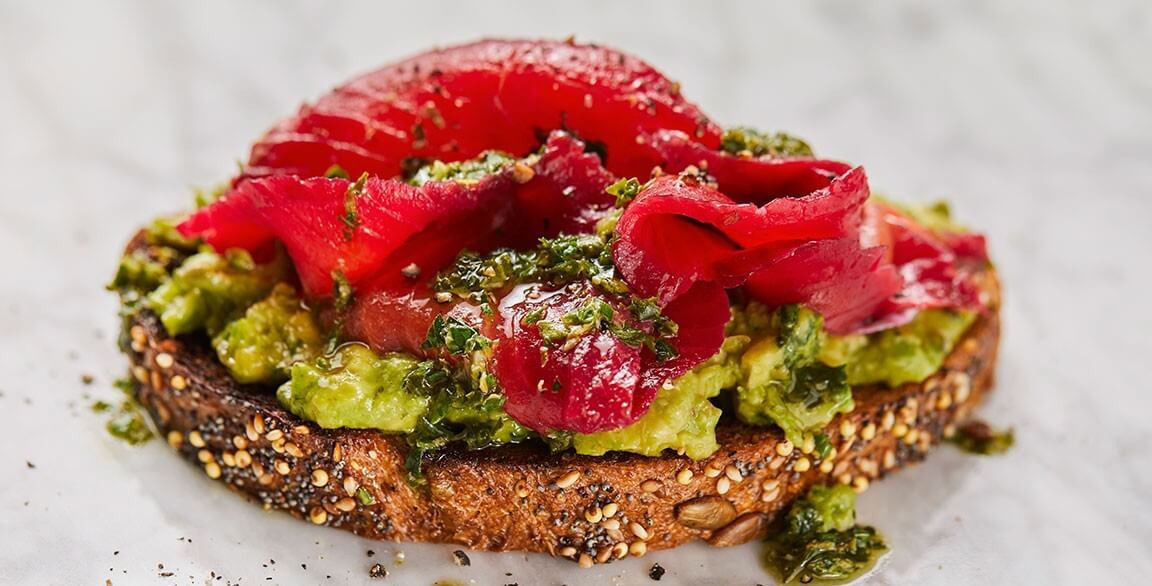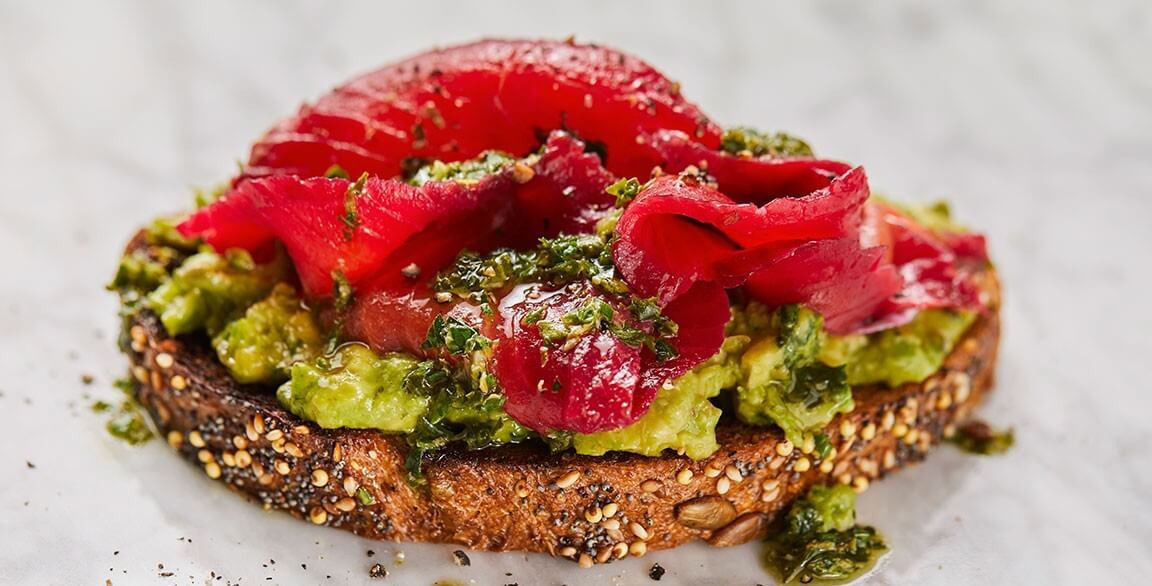 By Flavor & The Menu
May 6, 2021
Jeremy Bringardner, Corporate Executive Chef at Mendocino Farms Sandwich Market, developed this healthy and delicious Avocado Toast with Beet-Cured Alaska Salmon and Kale Salsa Verde in collaboration with the Alaska Seafood Marketing Institute.
Bringardner wanted to create a cured salmon in a fun and nontraditional way. A mash-up of avocado toast and gravlax, the dish features vibrant, beet-cured Alaska salmon. The salmon is rubbed with a blend that includes fennel seed, coriander, white peppercorns, juniper berries, sugar and salt. For the curing process, it's covered with shredded beets, dill, ginger, garlic and lemon, then refrigerated for 3-5 days. After curing, the spice crust and beet cure are rinsed off, with a brilliant result. "Pairing the beautiful orange-red of the salmon with the magenta of the beets is stunning visually, and the earthy notes of the beets and spices work well together. Strong flavors pair well with strong supportive flavors," says Bringardner. Thin salmon slices top mashed avocado, which is balanced with acidic notes from the Kale Salsa Verde and the crunch of the toast. "The flavor really pops with this dish," he says.