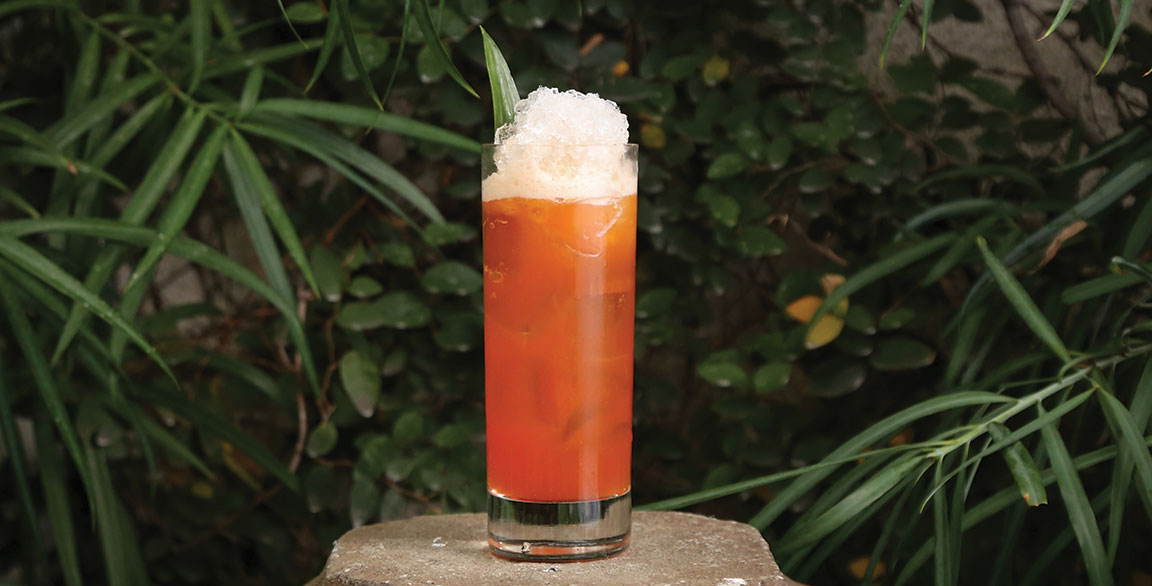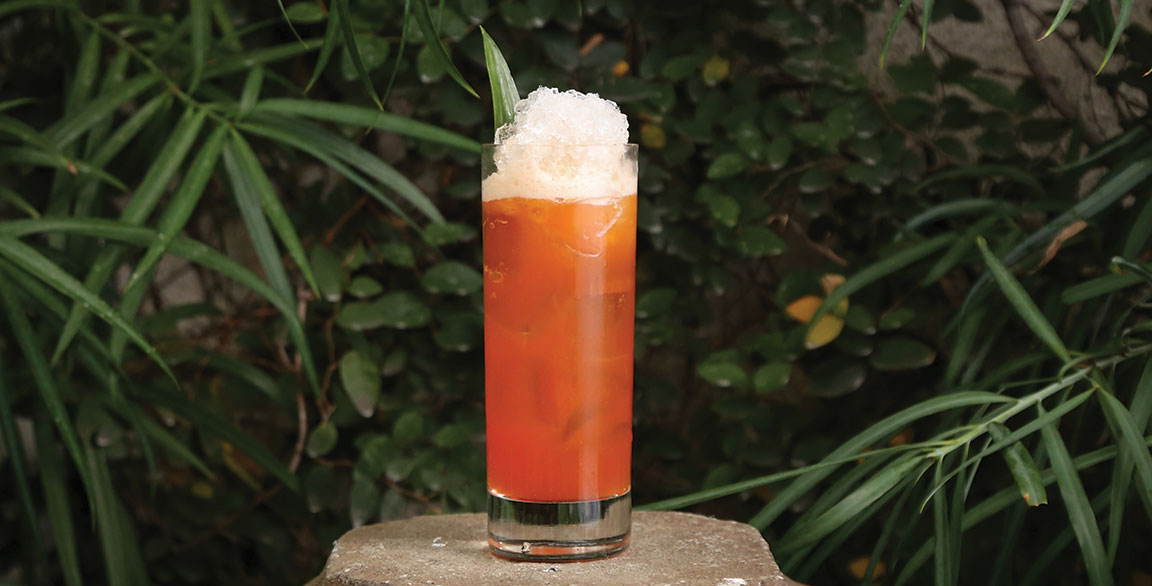 By Flavor & The Menu
May 5, 2020
Rum is having a moment. Hard on the heels of creative flavor play with different tequilas and gins, mixologists are now exploring the nuances of switching up traditional approaches to conventional rum-based cocktails, such as the classic Tiki. In fact, the Tiki craze has certainly helped move rum into the limelight and inspire innovation.
At Big Bar, a craft cocktail den within Alcove Café & Bakery, Cari Hah, Bar Manager, leaves behind the heavy, super-dark blackstrap rum commonly used as a base in the classic Jungle Bird Tiki. In its place, she chooses Ron del Barrilito, a Puerto Rican rum aged in sherry barrels, and then spins that classic drink into Big Bar's version: Welcome to the Junglebird.
"The flavor of blackstrap rum is so strong it can overtake the rest of the ingredients," says Hah. Rum-Bar, an overproof Jamaican rum, adds "a bit of funkiness," she says.
Mango-infused Campari, pineapple and lime round out the drink. "It's a really refreshing Tiki-esque cocktail that's not overly syrupy and sweet," says Hah.