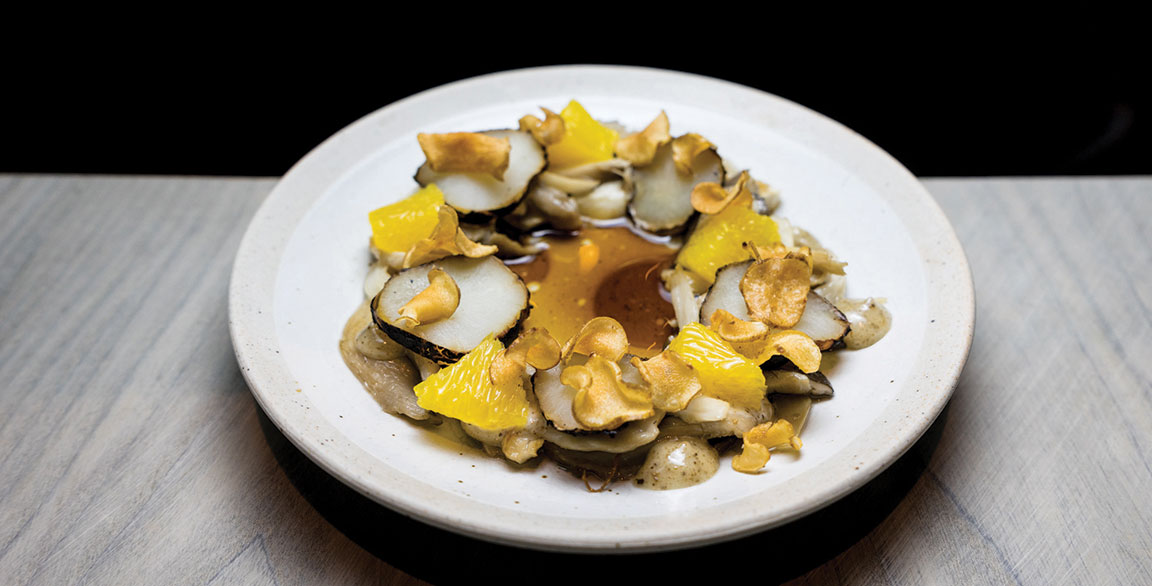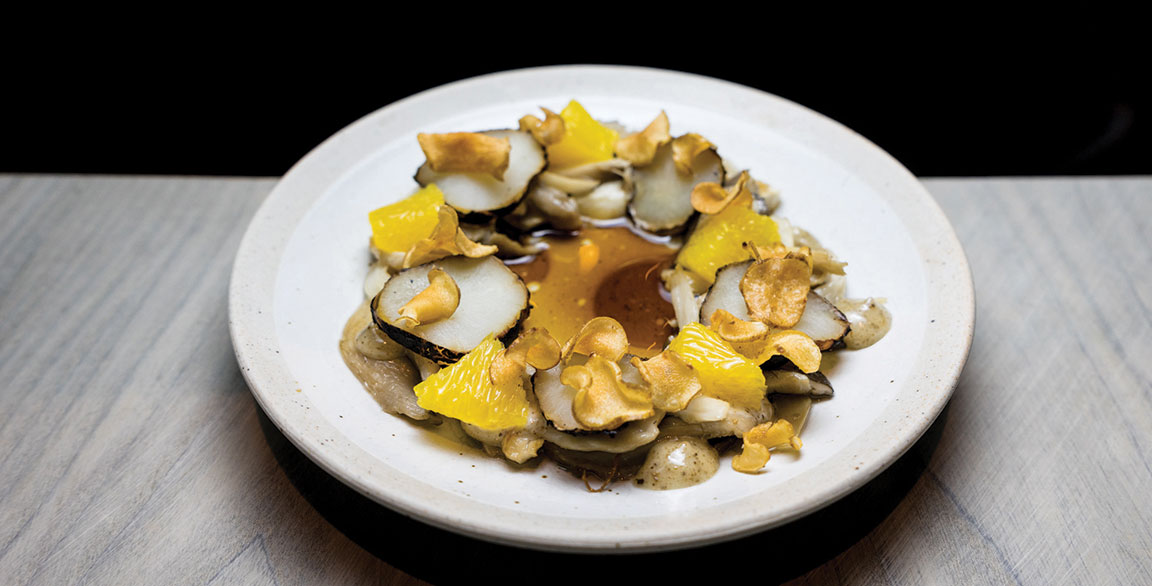 By Flavor & The Menu
May 5, 2020
Chefs are embracing the sunchoke, leveraging its nutty flavor and hearty texture in veg-centric recipe development. At Atoboy, a high-end concept featuring modern Korean small plates, the popular Sunchoke with Oyster Mushrooms boasts an umami-rich profile.
The dish combines sautéed oyster mushrooms and braised-then-grilled sunchokes in a dashi broth. Horseradish oil, housemade black truffle mayonnaise, orange segments and crispy sunchokes bring in savoriness, earthiness, acidity and crunch.
"Almost all tables order at least one sunchoke dish," says YeongSoo Lee, Chef de Cuisine. He credits the dish's success to its nuanced flavor profile. "The most powerful flavor is the soy sauce," says Lee. "But as you eat it, you get an exciting balance of flavors: earthy sunchoke, truffle and oyster mushrooms, sweet soy sauce and bright pops of citrus. There is also a fun play on texture with the mushrooms, sunchoke, creamy truffle mayo and crispy sunchoke bits."