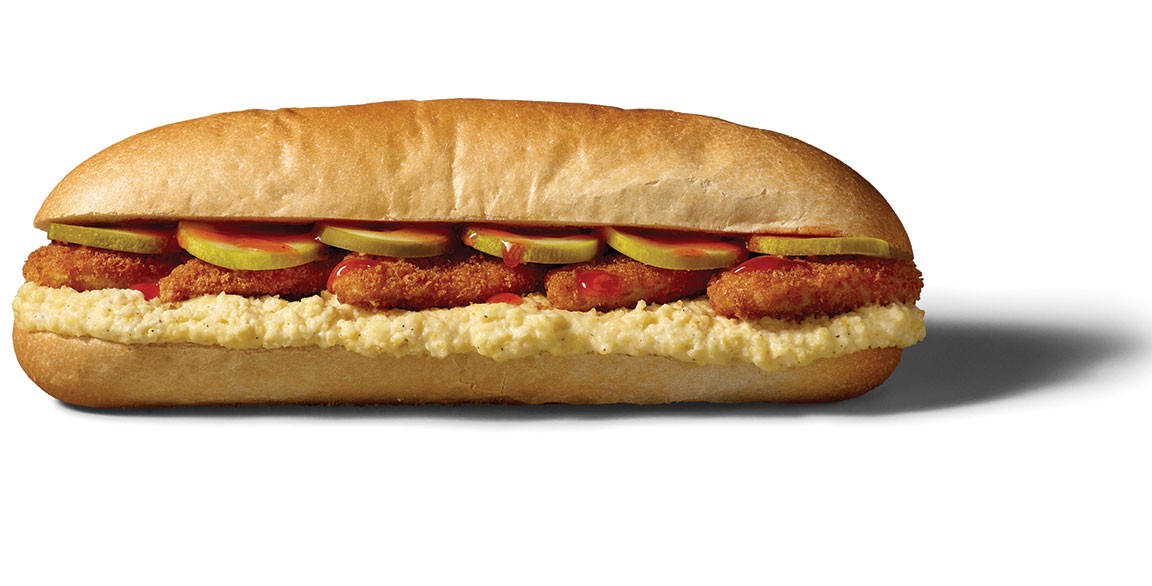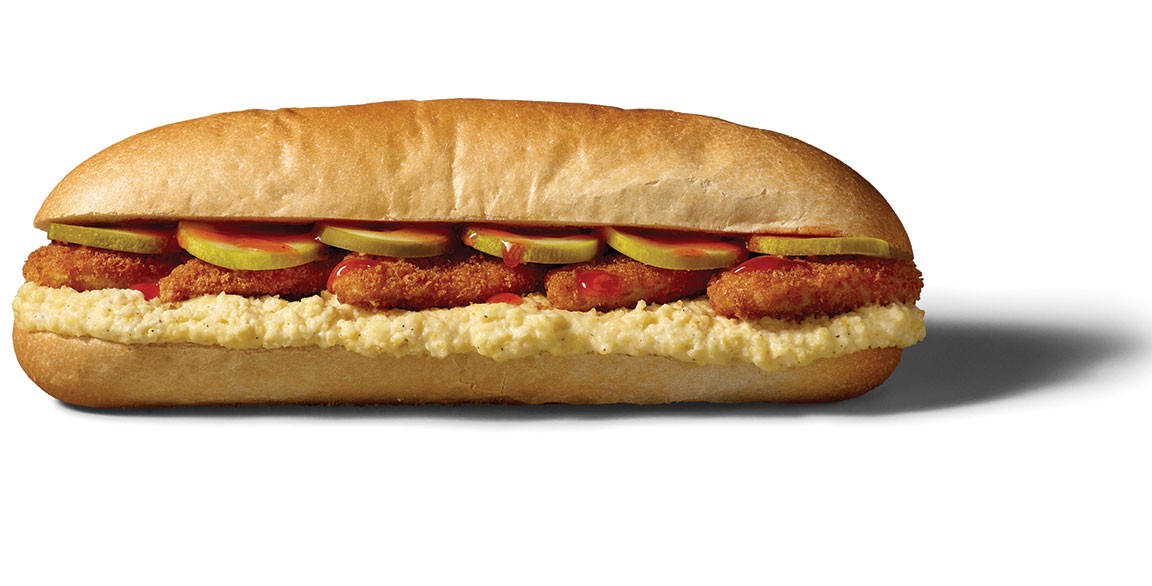 By Flavor & The Menu
May 5, 2020
The bar for fresh food expectations is set high at Wawa, the East Coast-based convenience store chain. One of its legacy items is the hoagie, and a recent offering called the Southern Honey Hot Chicken Hoagie combines the brand's familiar sandwich format with a trending flavor profile, along with an unexpected, but wholly gratifying, regional addition.
"Creamy cheesy grits and crispy chicken strips are loaded onto the baked-fresh-daily hoagie roll then drizzled with a flavor spike of honey hot sauce and finished with garlic dill pickle slices," says Farley Kaiser, Corporate Executive Chef. "The layers of these ingredients give the perfect balance of savory, sweet, a kick of heat and creamy texture in each bite, making it a craving worth indulging in."
The combination of flavors is a nod to Southern cuisine, and Wawa customers are responding positively, she says. "A Southern staple—cheesy grits—has made its way across the Mid-Atlantic and Florida into the hearts of our customers," says Kaiser.