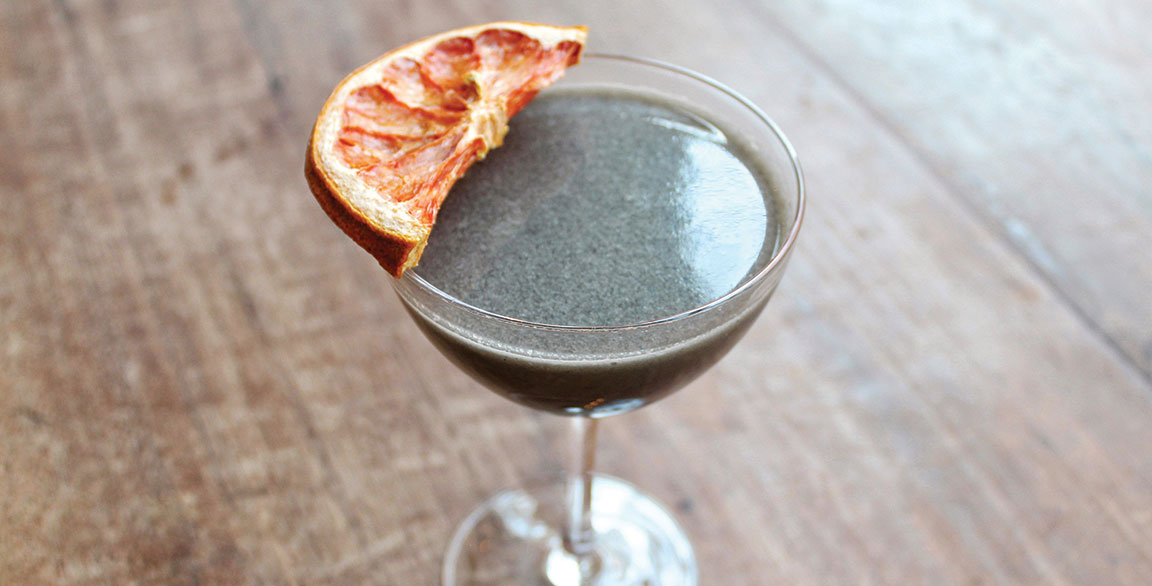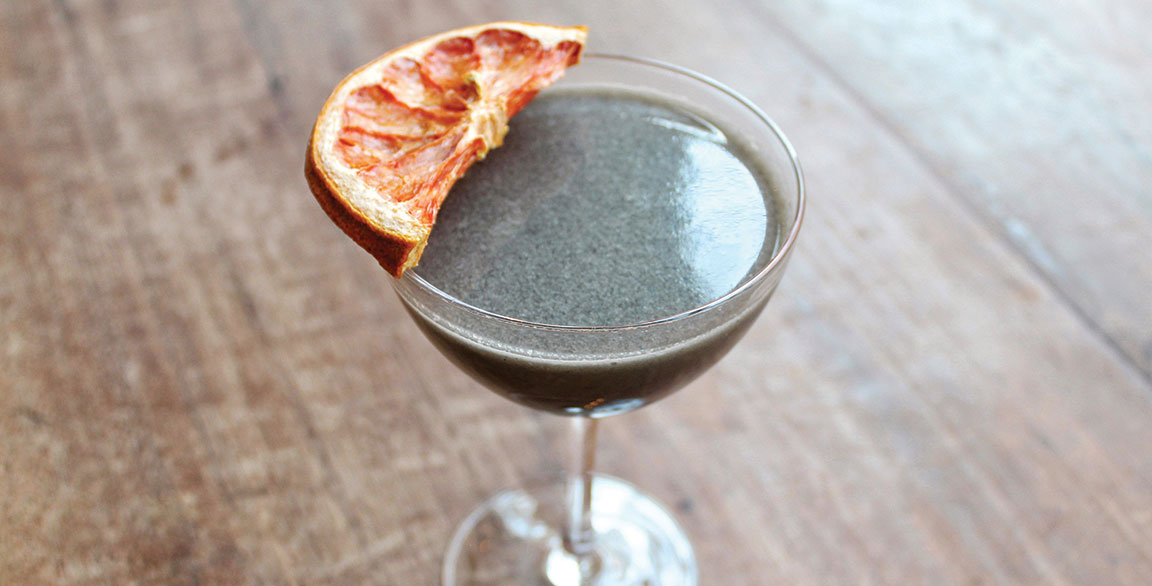 By Flavor & The Menu
May 5, 2020
Tamping down smoke, without losing its warmth and roundness, is a tall order. At Blue Duck Tavern, a modern American restaurant, the Smoky Djinn finds that delicate balance between aggressive and subtle, acidic and sweet. It also bridges the seasons, deftly moving guests from a fall-like state of mind into a wintery one.
The cocktail is unique, combining smoked Bluecoat gin, Bols Genever, toasted black sesame syrup, Velvet Falernum liqueur and fresh grapefruit juice. "Grapefruit and black sesame have long been a classic flavor combination utilized by pastry chefs, and they translate well here," says Cole Burger, Lead Bartender. He cold smokes the gin, which yields a subtle, soft flavor. Housemade black sesame syrup introduces toasty, sweet tones. "As it is shaken into the cocktail, it adds an unctuous element, slightly thicker, but in the same style as egg white. It's as if you put a dollop of tahini into a Brown Derby," he says. To counterbalance the cocktail's toasty, sweet, smoky notes, grapefruit juice finishes the drink, adding its bright, acidic flavor.