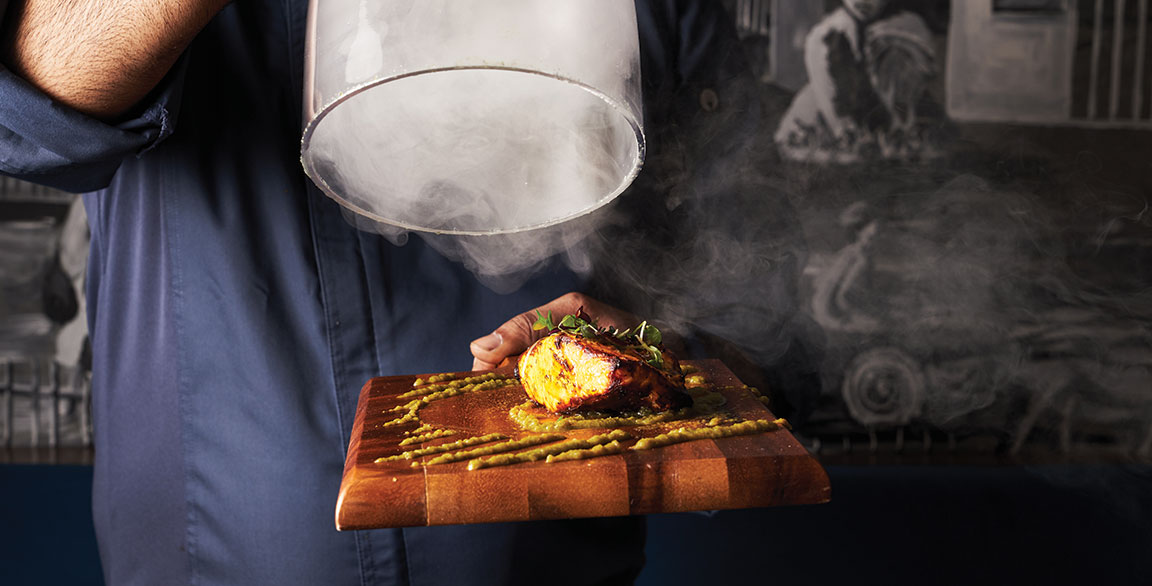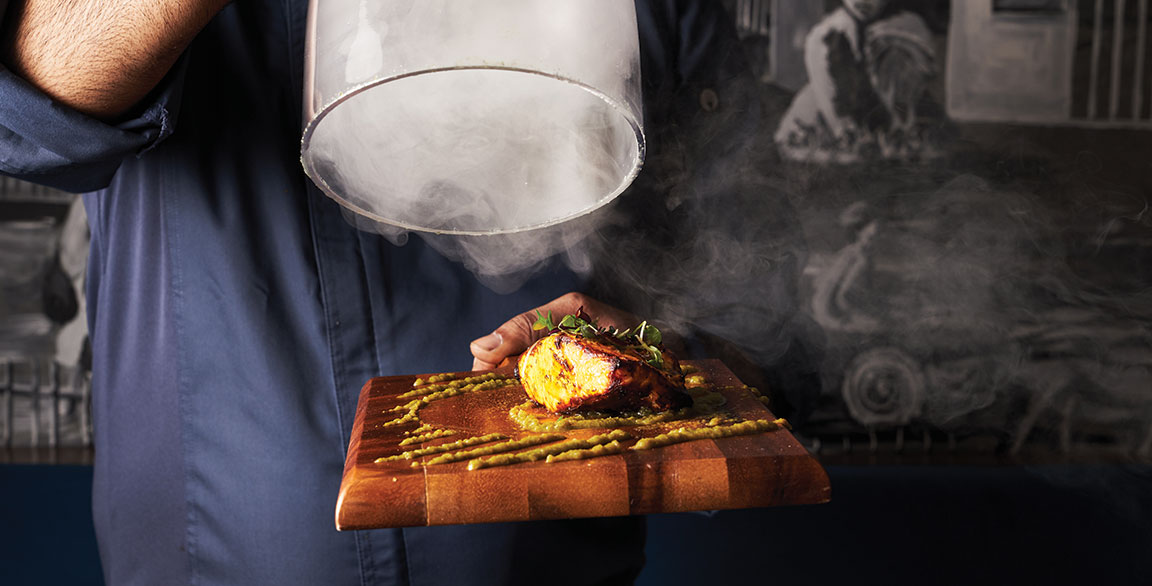 By Flavor & The Menu
May 5, 2020
All eyes are on the smoke-filled glass dome, lifted tableside to reveal the Smoked Salmon Kebab at Khan Saab Desi Craft Kitchen, a Middle Eastern halal concept. Of course, this bit of theatre makes the dish an Instagram star, but it's the assertive, unique flavor profile that drives its success.
The presentation catches the eye. When guests see it come through the dining room, they're immediately intrigued, says Chef Imran "Ali" Mookhi. "But, its layered flavors are what make it a 'best-of' dish." Smoky, earthy, aromatic, spicy and bright tones all come into focus here.
To achieve that combination, Mookhi marinates sustainable, wild-caught salmon in Dijon, chiles, garlic paste and fresh dill. He then smokes the salmon with charcoal and cloves, and pan fries it with turmeric powder, which yields its golden hue and earthy tones. "The flavor profile in this dish is fresh and robust," he says. "Overall the flavor is smoky, but the dill and Dijon brighten it up significantly." Today, he's looking into creating meal kits that include the Smoked Salmon Kebab's ingredients and recipe so guests can recreate this dish (and other Khan Saab favorites) at home.