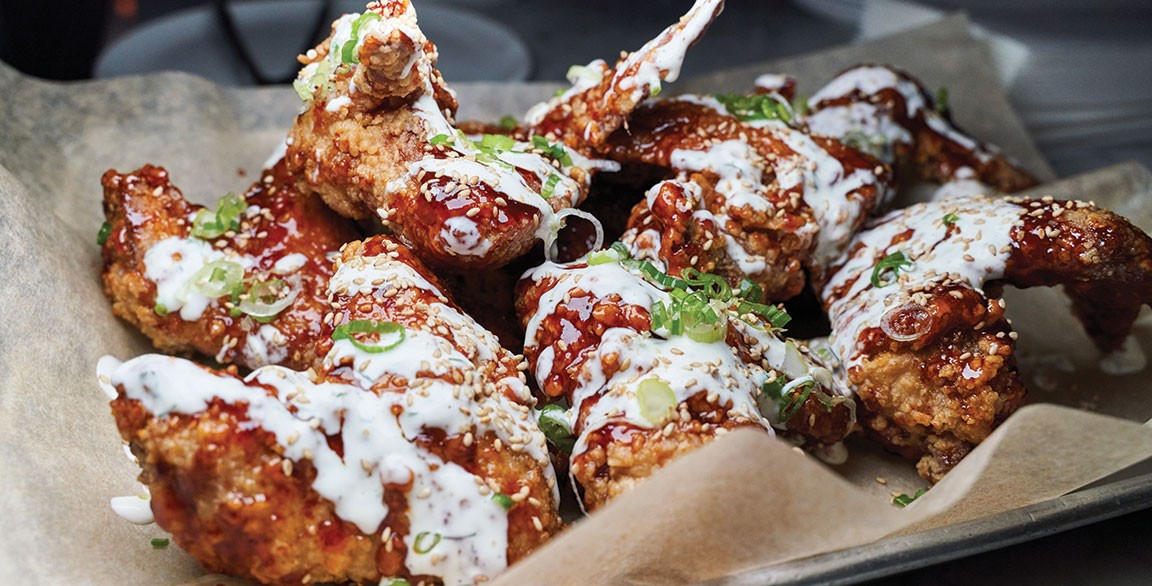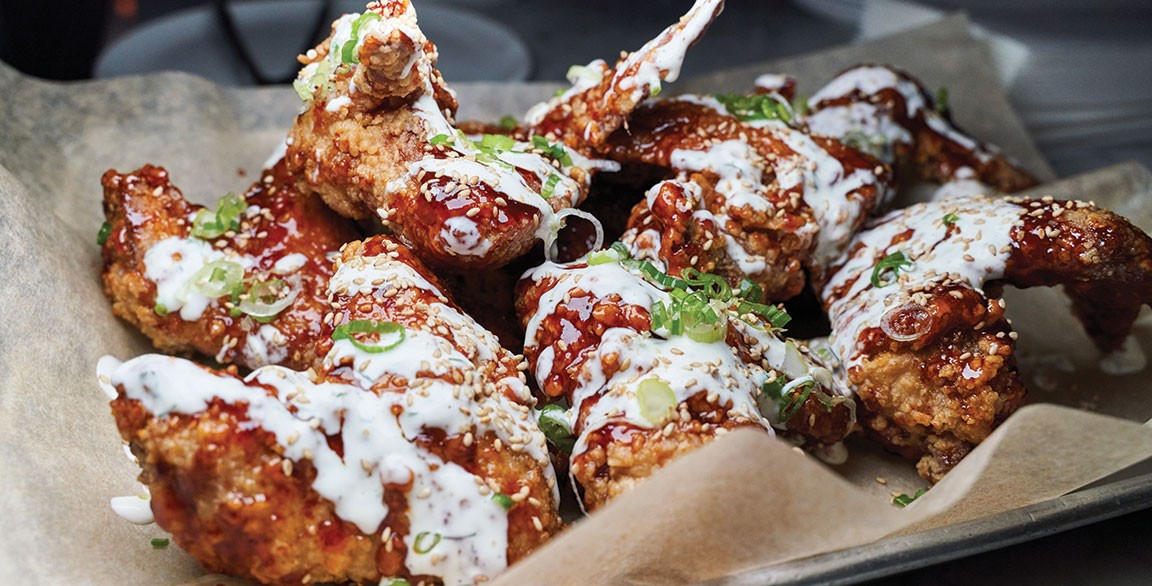 By Flavor & The Menu
June 18, 2020
The biggest flavor pops can be found in the smallest of packages. That's the story behind the Shin Ramyun Chicken Wings at Nowon, a modern Korean-American restaurant. Owner and Executive Chef Jae Lee has merged global styles for this one-of-a-kind dish. A Southern-fried chicken technique joins forces with popular Korean flavor profiles, as the wings get a flavor and textural boost from a package of Shin Ramyun instant noodles.
"These wings are not your typical hot Buffalo style, nor are they the commonly found Korean gochujang-glazed chicken wings," Lee says. "Our wings are double fried and have a surprising component: All of the Shin Ramyun elements are incorporated into the recipe." The twice-fried wings are dredged in a combination of buttermilk and pulverized instant noodles, then coated in a glaze of gochujang, soy, honey, garlic and the seasoning packet from the Shin Ramyun product, followed by a drizzle of buttermilk dressing. The dish is finished with a sprinkling of scallions, sesame seeds and ground Shin Ramyun dried-vegetable seasoning.
The resulting flavors are an umami-rich blend of sweet, spicy and salty. "The deep flavor of gochujang is balanced by sweet notes of honey and tangy buttermilk dressing," Lee says, crediting the use of pulverized noodles for added textural attributes. "The exterior stays crispy even after it's been glazed and sauced because the ramen is a vital component of the dredge."