Pork Toasts
Retreat Gastropub | St. Louis, Mo.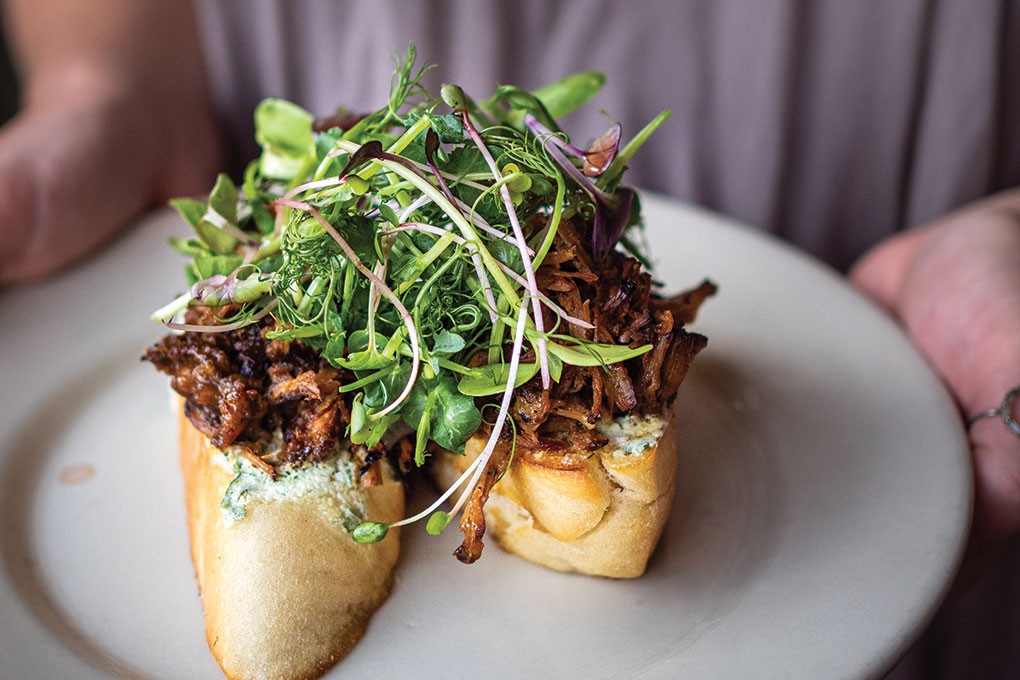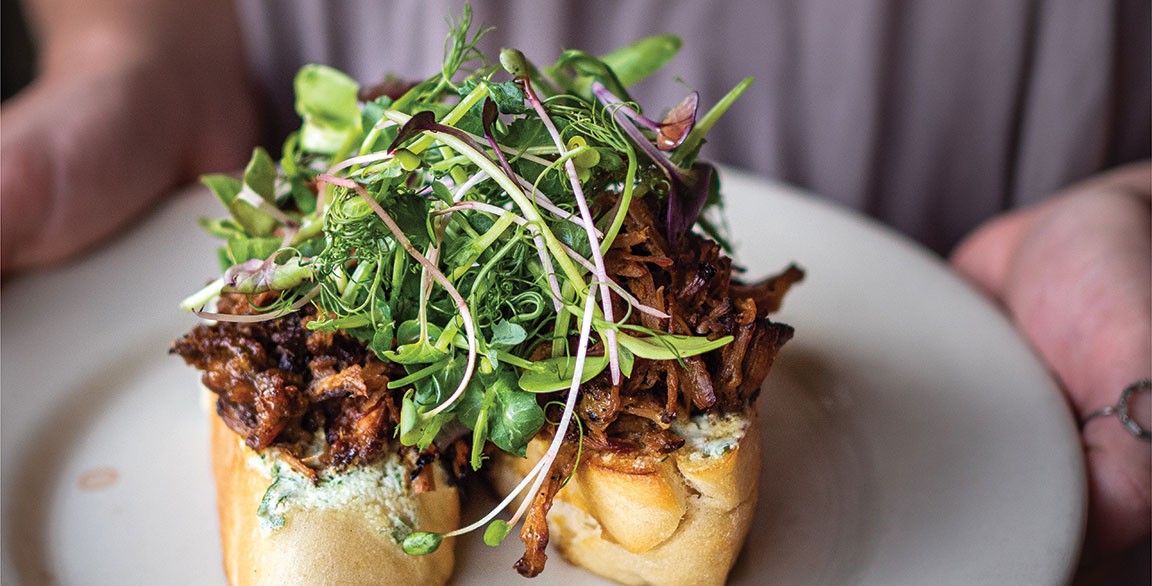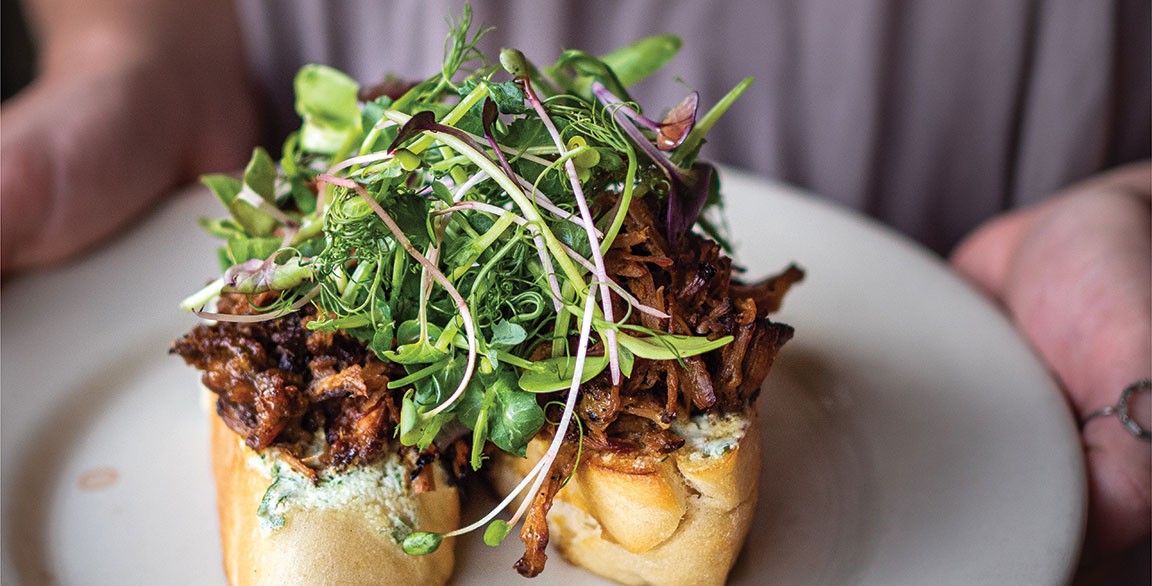 The star of this bar bite is unabashedly the juicy braised pork. Adam Bingham, Executive Chef of Retreat, a modern American pub and cocktail bar, spends five hours braising bone-in pork butt three times a week. The specific ingredients in that braise are proprietary, but include beer, honey and a touch of spice. "The Pork Toasts aren't a difficult dish to make, but the time and dedication put into the pork definitely make it a 'best of' among our guests," he says.
Retreat's Pork Toasts feature thick slices of toasted baguette topped with a layer of whipped herb goat cheese, braised pork and house-grown microgreens. "You can eat the toasts in a couple of bites, so it is a perfect shared plate to start your meal," says Bingham. "The richness of the pork combined with the vinegar and fluffy goat cheese prepare your palate to dive into more American pub fare. This is my favorite dish on the menu!"
Not surprisingly, that savory, rich braised pork also shows up elsewhere on Retreat's menu. "Our best-selling brunch dish is the pork hash, which is comprised of the same braised pork with our house-seasoned hash potatoes," he says. For that dish, he reduces the liquid, concentrating the sweet and heat elements. On Retreat's lunch menu, the braised pork partners with candied bacon for a modern rendition of a Cuban sandwich. "We make a spicy mustard to top it off, and the sandwich is a huge hit," says Bingham.
[add_google_sidebar_ad adslug="FTM_ROS_300x600_half_page" height="600″ number="1″]
[add_google_sidebar_ad adslug="FTM_ROS_300x250a_billboard" height="250″ number="2″]
[add_google_sidebar_ad adslug="FTM_ROS_300x250b_billboard" height="250″ number="3″]