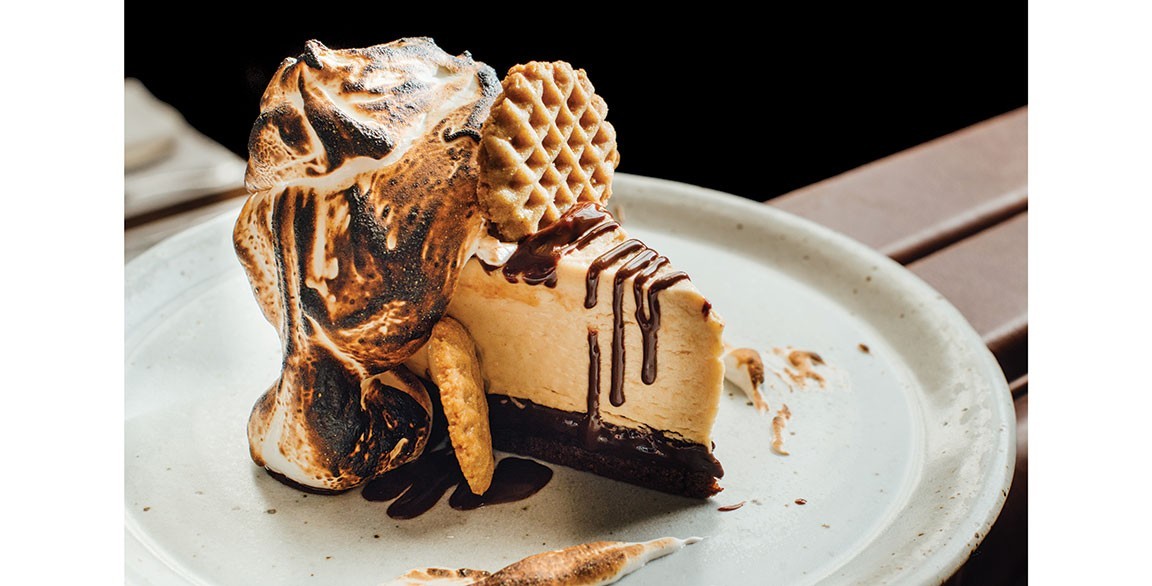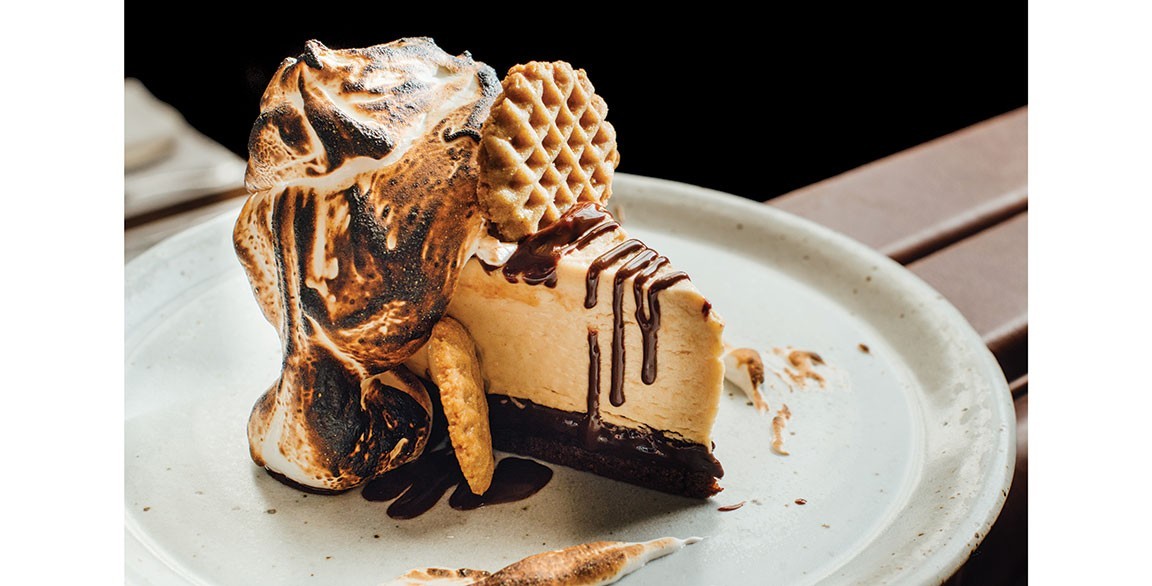 By Flavor & The Menu
May 5, 2020
The culinary roots of Acre stem from the family tree of David Bancroft, Executive Chef of this modern Southern restaurant. Bancroft celebrates his heritage by putting a spin on memorable family recipes to deliver an extraordinary experience to diners—providing nostalgic flavors with a fresh, updated take. That approach promises a healthy serving of comfort, too.
The fan favorite Peanut Butter Pie was inspired by Bancroft's grandmother, Mama Jean. This dessert is both a celebration of family tradition and a riff on Elvis' beloved duo: peanut butter and bananas. Layered high with creamy peanut butter filling and decked out with peanut butter cookies, the pie gets another hit of indulgence with a drizzle of chocolate ganache. The dessert is made complete—and memorable—with a flourish of banana meringue that's torched upon service. "It's always fun for guests when we pull out the flame thrower and torch the banana meringue tableside," says Bancroft.