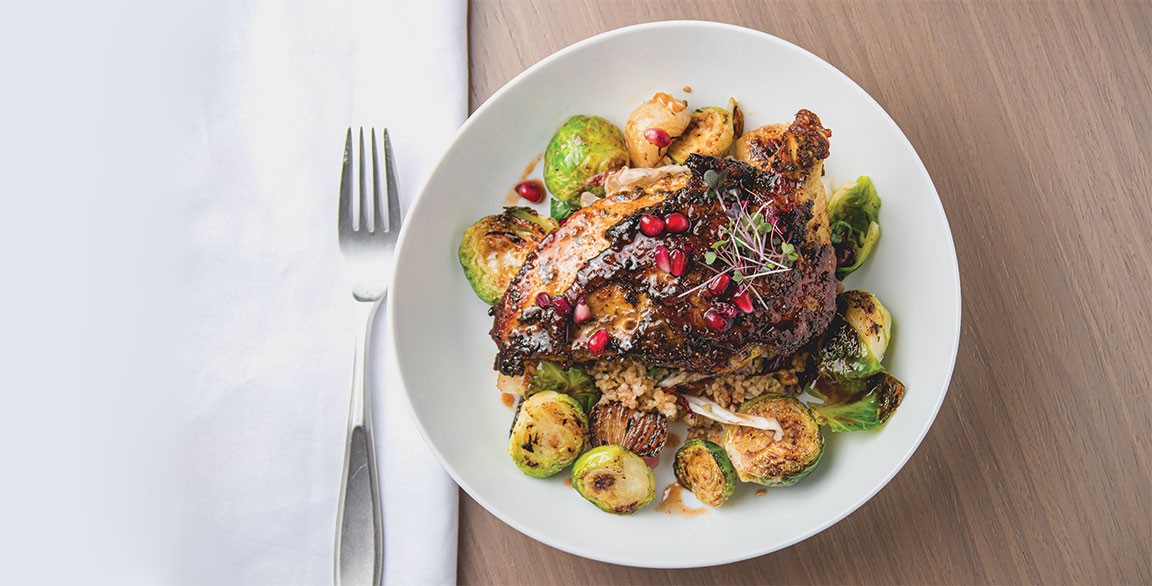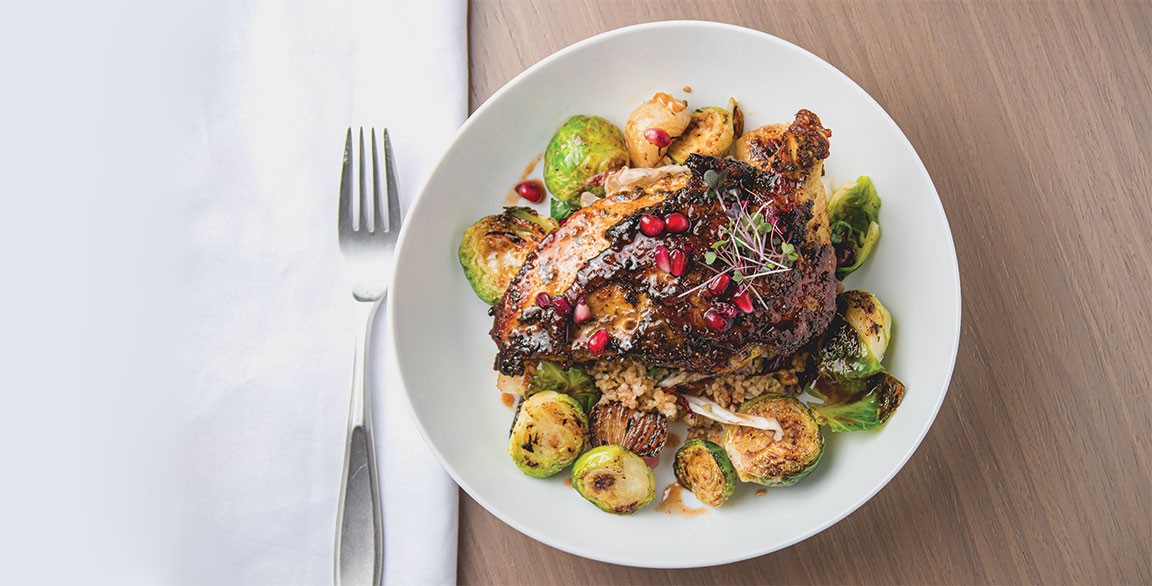 By Flavor & The Menu
May 5, 2020
Strato 550, a power lunch destination, soars 43 stories above Houston's downtown, and Evan Parker, Executive Chef, elevates the Pan-Roasted Chicken with Eastern Med-inspired flavors. "This is easily my favorite dish right now, and it's one of our most popular items," he says.
Parker demonstrates a modern approach to entrée building here. He marinates an airline chicken breast overnight in red wine vinegar, olive oil, fresh herbs, garlic and lemon, then sears it skin-side down to crisp it up and render the fat. Next, Parker roasts the chicken skin-side up with butter, then glazes it with pomegranate molasses, honey and toasted ras el hanout. It's plated with roasted Brussels sprouts, pearl onions and a warm bulgur wheat salad featuring kale, walnuts and radicchio.
A finish of pomegranate seeds provides a pop of color and tart flavor. "The fresh herbal marinade, sweet-tart glaze, the aroma of the spice blend and the richness of the butter all form a powerhouse of flavors," says Parker.