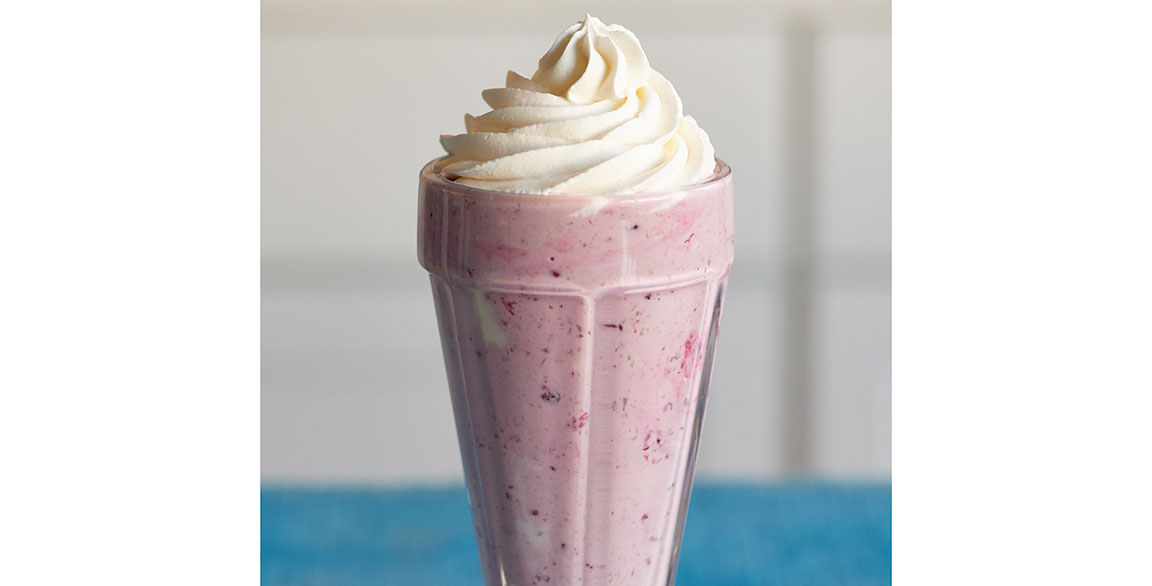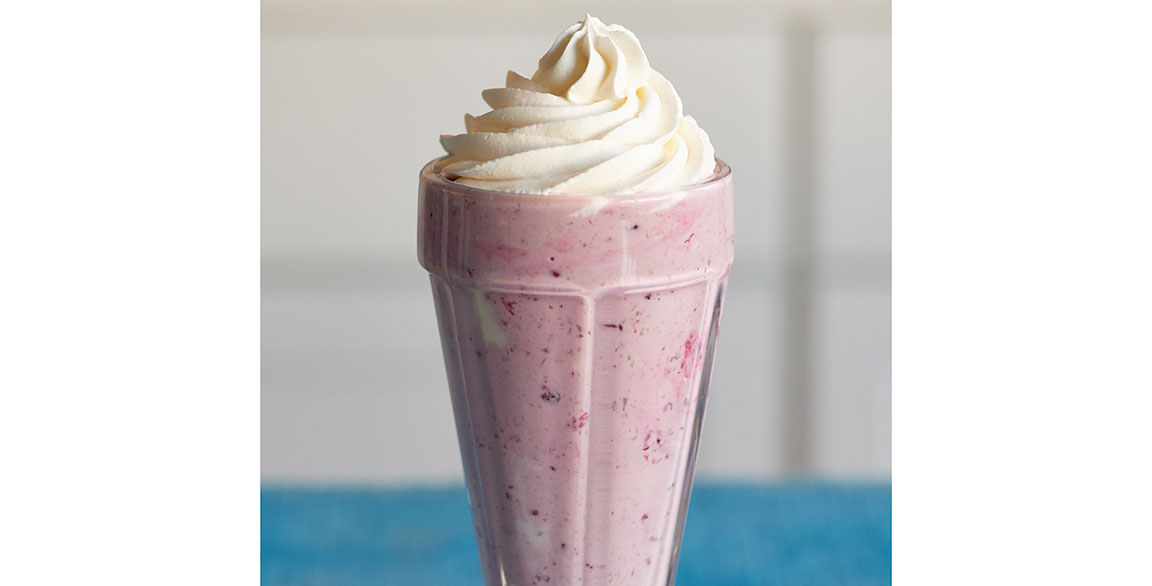 By Flavor & The Menu
May 5, 2020
The marionberry is a popular type of blackberry grown in the Northwest, and Shari's puts it front and center in this fun, indulgent milkshake. Known for its homestyle pies, this Pacific Northwest chain leveraged its award-winning Oregon Marionberry Pie as a jumping off point to create the Marionberry Pie Shake, reinforcing its strong regional narrative.
"The complex flavor of this locally-grown berry folds perfectly into this decadent treat with hints of juicy sweetness and a subtle tartness that you do not want to miss out on," says Ramon Solorzano, Director of Culinary. "By incorporating a generous amount of our flaky crust into our shakes, we achieve a higher level of texture and richness that is not typically found in most shakes," he says. "We add velvety vanilla ice cream that balances the sweet and tart flavors of the Marionberry Pie as a creamy counterpart." The result is a rich, thick, purple-hued shake that showcases both Shari's passion for pies and a hometown feel.