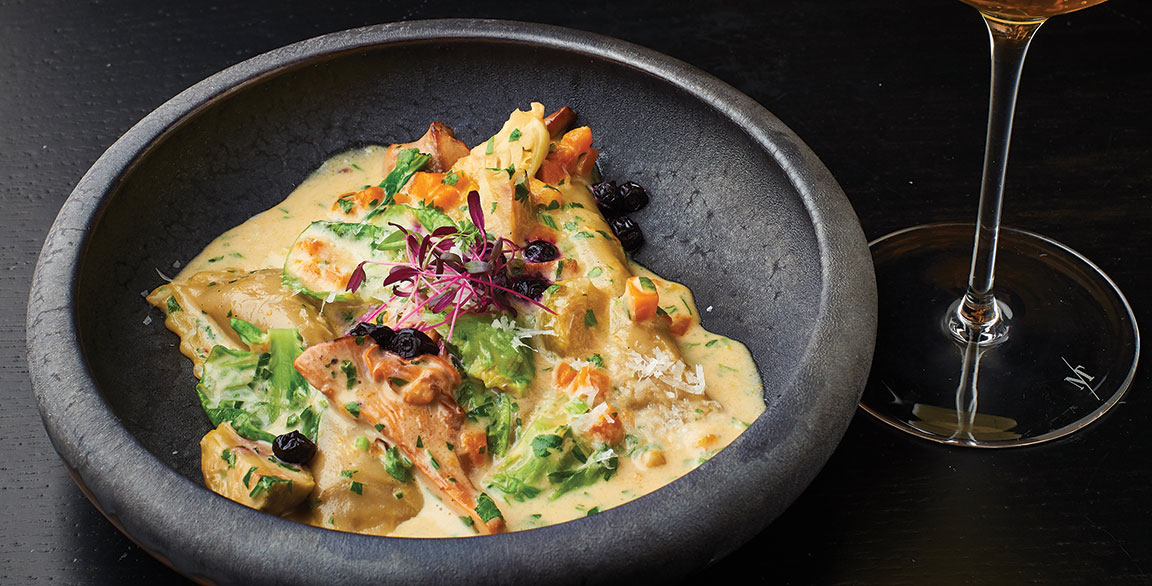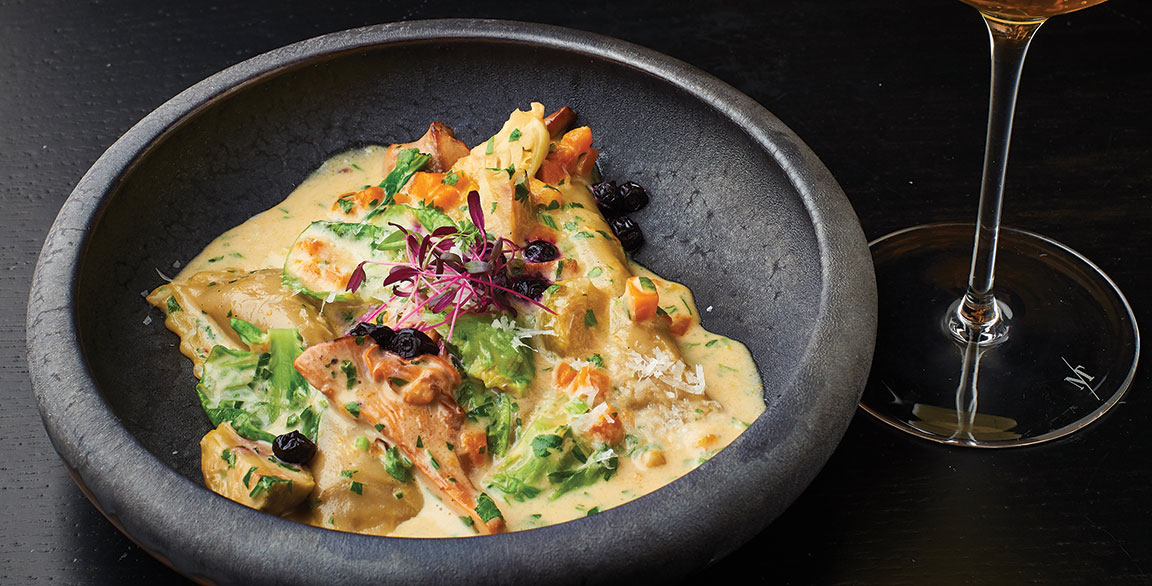 By Flavor & The Menu
May 5, 2020
The comforting format of stuffed Italian pasta amped up by umami-rich ingredients makes for a successful small plate at The Bar, an upscale concept at Chicago brewery Moody Tongue. Jared Wentworth, Executive Chef, incorporates a few lesser-known ingredients into his seasonal Japanese Sweet Potato Agnolotti, melding their unique qualities with other high-impact elements for a memorable flavor experience.
The pasta's filling consists of sous-vide Japanese sweet potatoes, housemade ricotta, Parmesan and grated tonka beans. "The tonka adds harmonious notes of vanilla and spice to the sweet potatoes and tricks the palate with a sweet/savory disguise," Wentworth says. For the sauce, he steeps Parmesan rinds in milk, gelatin and soy lecithin, then aerates it.
"This creates a deep source of umami while being much lighter than a simple cream sauce," says Wentworth. Matsutake mushrooms and Brussels sprouts charred in beef fat introduce more umami. Pickled red kuri squash offsets the richness.