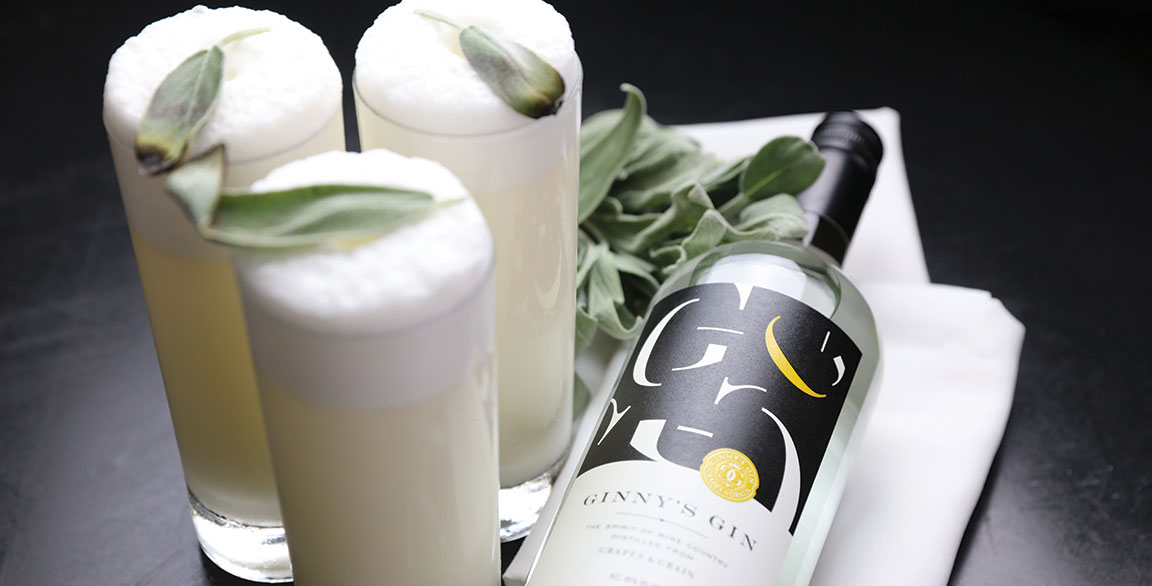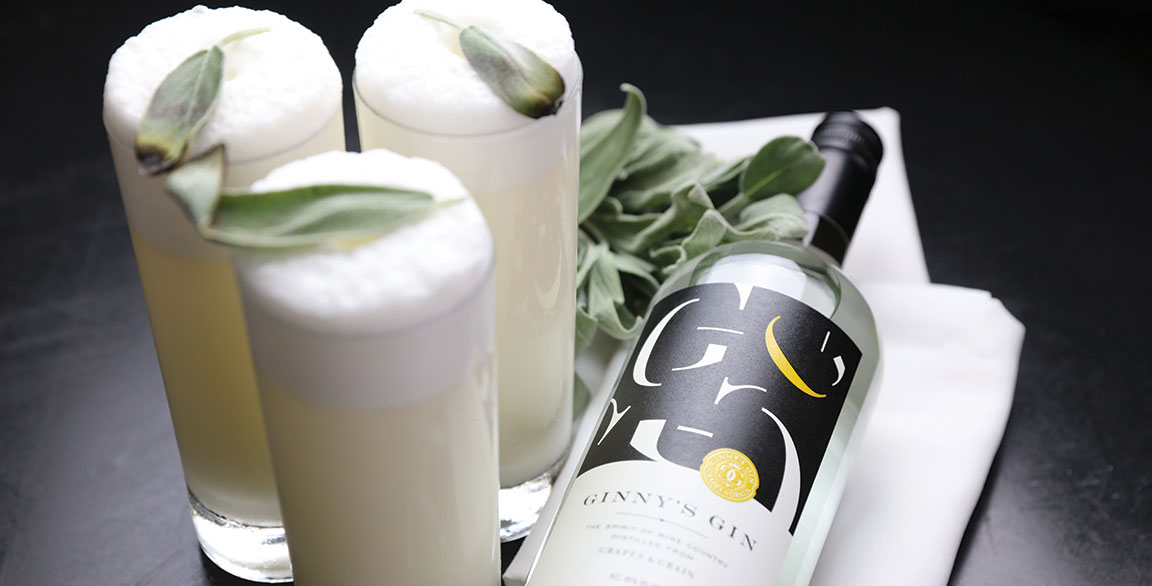 By Flavor & The Menu
May 5, 2020
"Painting and plants are what influence my creative process most when making drinks," says Benjamin Wright, Bar Manager of New American casual dining concept Perch + Plow. With a generations-long family enthusiasm for herbalism as inspiration, Wright has changed up the classic Ramos Fizz to elevate the flavor profile—and the drama—of his Ginny's 1888.
A classic Ramos Fizz is made by combining gin with lemon and/or lime juices, simple syrup, orange flower water, egg whites and cream. Wright adds an earthy element by swapping in a burnt sage-honey syrup, made by blowtorching fresh sage, then dropping it into simmering turbinado syrup. He also injects housemade citrus-basil bitters into the cocktail.
Most mixologists combine all Ramos ingredients into a single shaker, but Wright places the egg whites, heavy cream and syrup in one, and mixes the acids and liquor in another, bringing them together only when ready to shake with ice. The result is a less-arduous shake time. He garnishes the drink with lit dried sage and seasonal flowers.