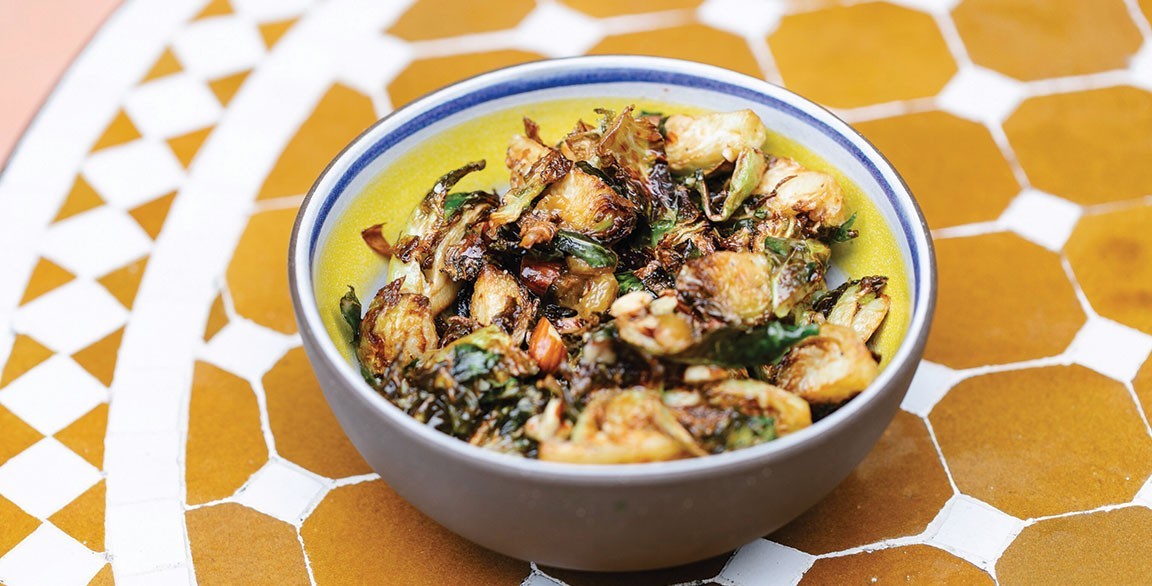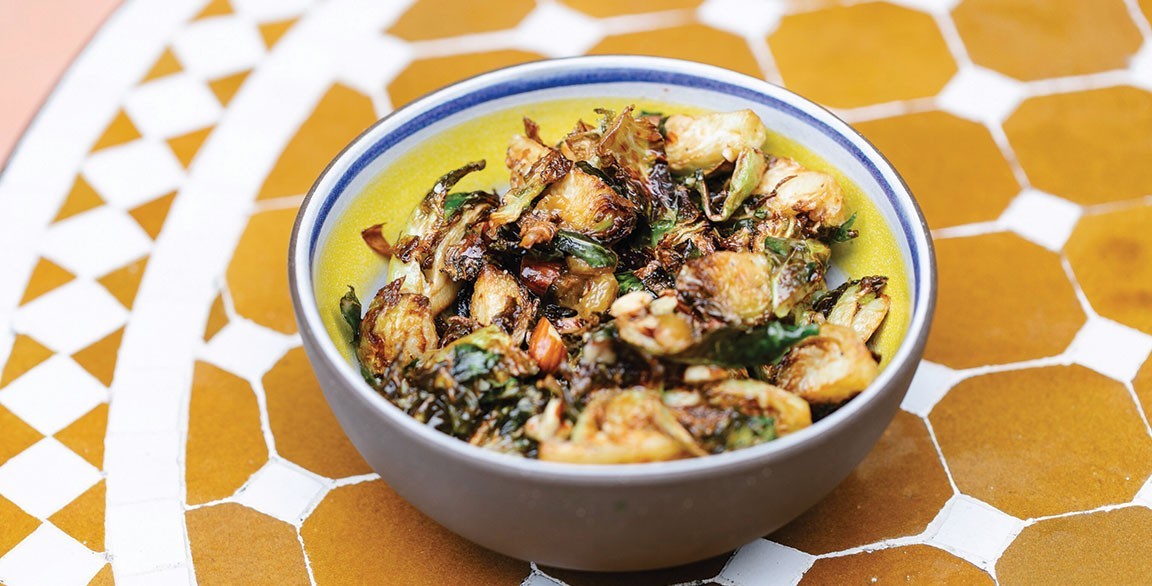 By Flavor & The Menu
May 5, 2020
Executive Chef Alex Harrell knows how to make a small-plates offering of Brussels sprouts as striking and singular as the elegant surroundings of The Elysian Bar, tucked into the Hotel Peter & Paul. The restaurant, which serves New American fare, promises a sumptuous experience, thanks to its parlor-like setting. Applying a fundamental principle of the veg-centric movement, he builds craveability in his Fried Brussels Sprouts through the strategic use of high-impact supporting ingredients: bagna càuda, pickled raisins and smoked almonds.
"The bagna càuda offers deep umami with confit garlic and anchovies, the raisins introduce acid and sweetness, and the smoked almonds lend great texture," says Harrell. "Customers have responded positively to this dish—it is consistently amongst the highest sellers." His use of savory, bright, sweet and smoky flavors, along with the dish's rich caramelized texture, move the Brussels sprouts into a bold starter or shareable.