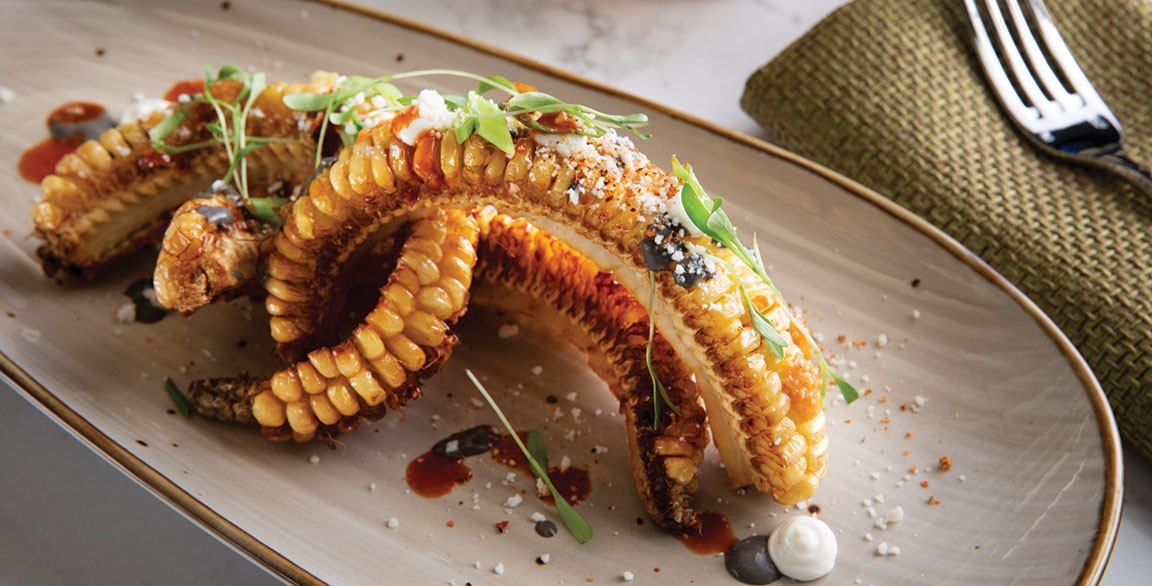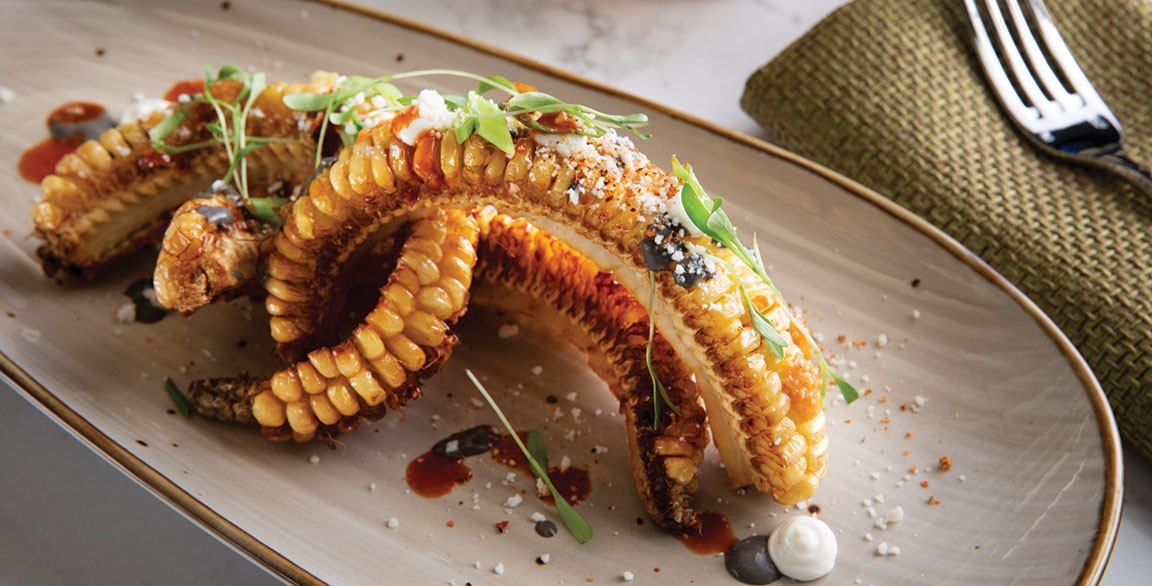 By Flavor & The Menu
May 5, 2020
Chefs have been trying to figure out the perfect way to introduce elote onto the menu, as the creamy, salty Mexican street corn has become a cultural phenomenon among American diners. At Manzanita, a new California-global concept, Executive Chef Adam Ornellas has found a unique way to revamp the authentic version for a restaurant setting, providing the street-food satisfaction of elote with an upscale twist.
To start, Ornellas cuts the cob into four strips, then fries them into dramatic curls. A charbroil finish lends a nice smokiness. A layer of huitlacoche crema is added for a topping, bringing umami, intrigue and authenticity to the dish. Ornellas finishes with salty Cotija cheese, scallions and a chorizo vinaigrette.
"This dish brings me back to childhood days when my grandmother would make this for us as a treat," he says. "I aim to keep all of the homey goodness of its street-food roots, but elevate it, making it easier to eat and adding an aesthetic twist, while letting the flavors really shine through."