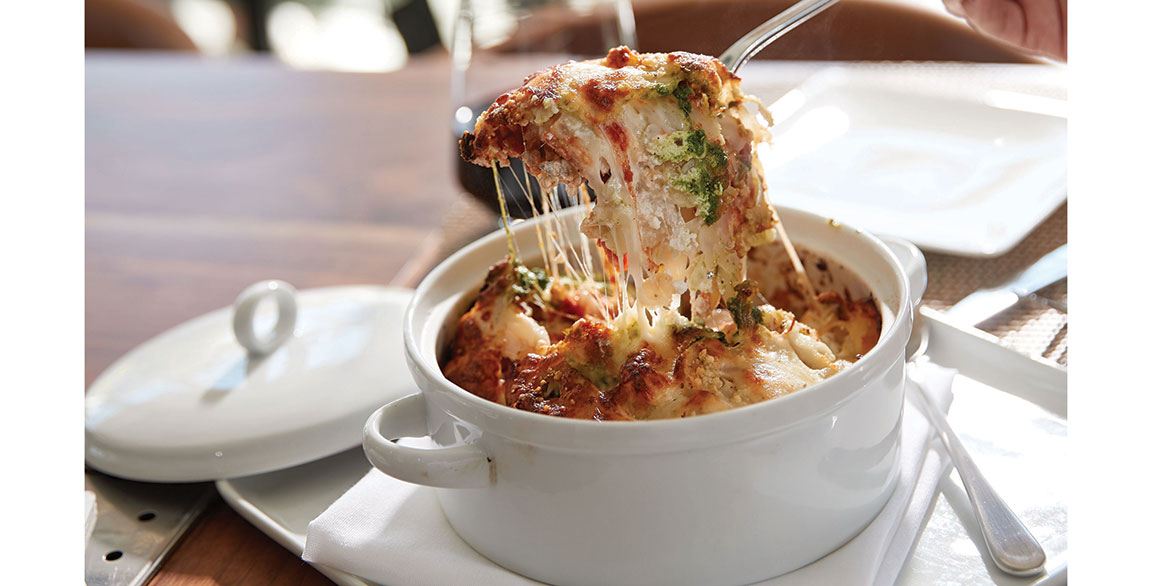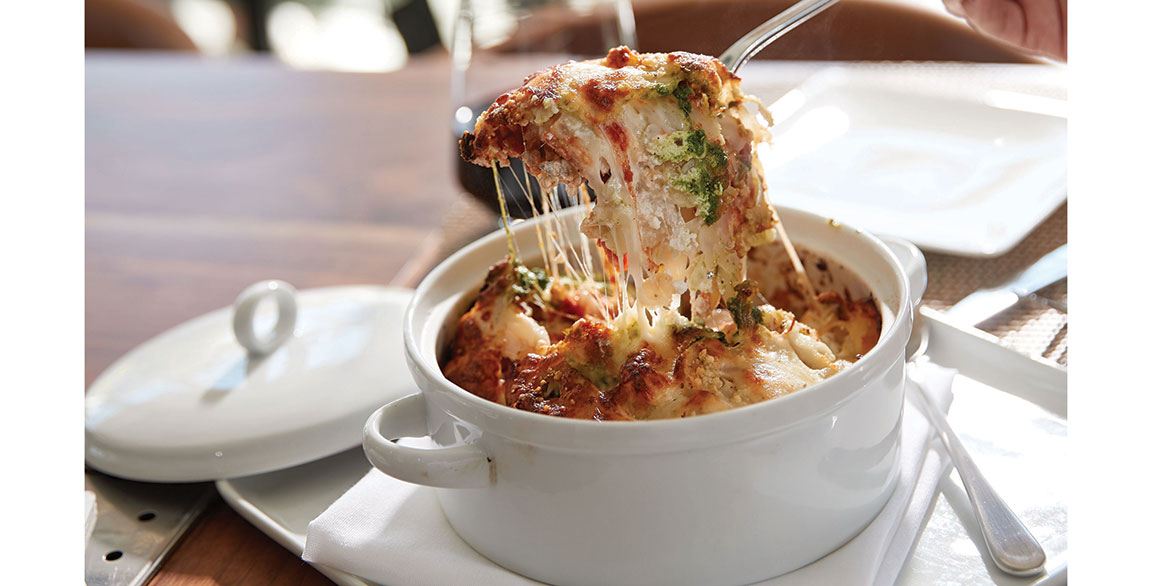 By Flavor & The Menu
May 5, 2020
Growing up in Chicago, Bill Kim was certain his Korean-American mother made the best lasagna—until he visited best friend Tony Bruno's home after school one day. "His mom was from Italy and made lasagna every Sunday," he says. "So guess where I was for dinner on Sunday?" Fast forward to when Kim became Executive Chef at The Table at Crate, Crate & Barrel's in-store casual-dining concept in partnership with Cornerstone Restaurant Group.
"The idea was to get close to my mom's version and Tony's mom's version mixed together, but with a twist," says Kim. His Deep Dish Cauliflower Lasagna offers a veg-centric take on the Italian comfort food classic, replacing sheets of pasta with thin slices of blanched cauliflower. Swapping cauliflower for pasta makes Kim's lasagna both gluten-free and low-carb, and elements like a housemade tomato-garlic sauce, vegetables and rich mozzarella keep it familiar. Baked and served in a mini Dutch oven, the lasagna promises comfort while projecting wholesomeness.