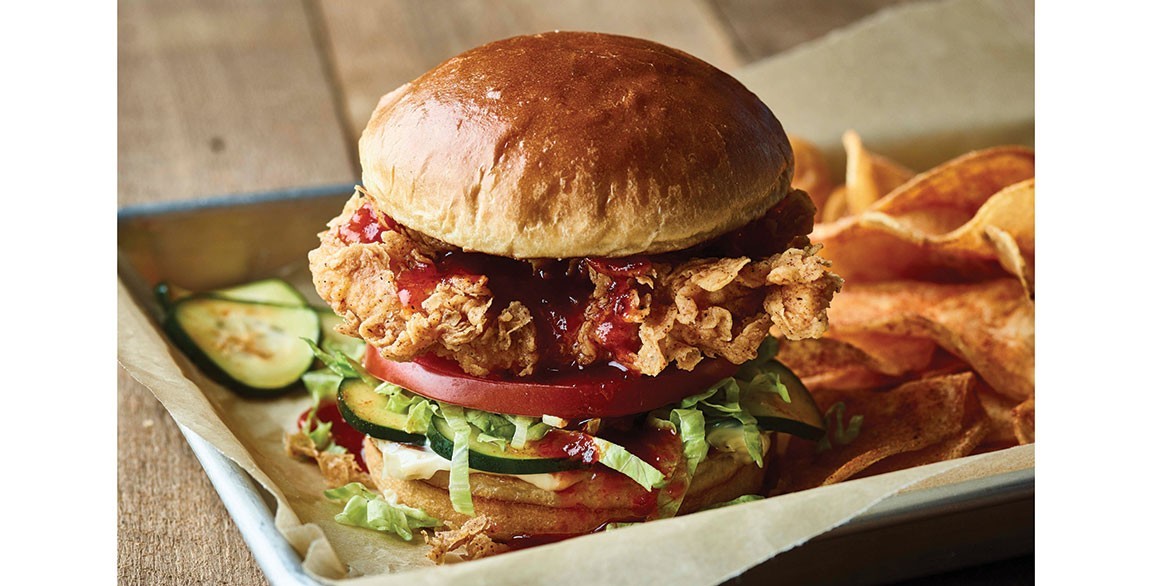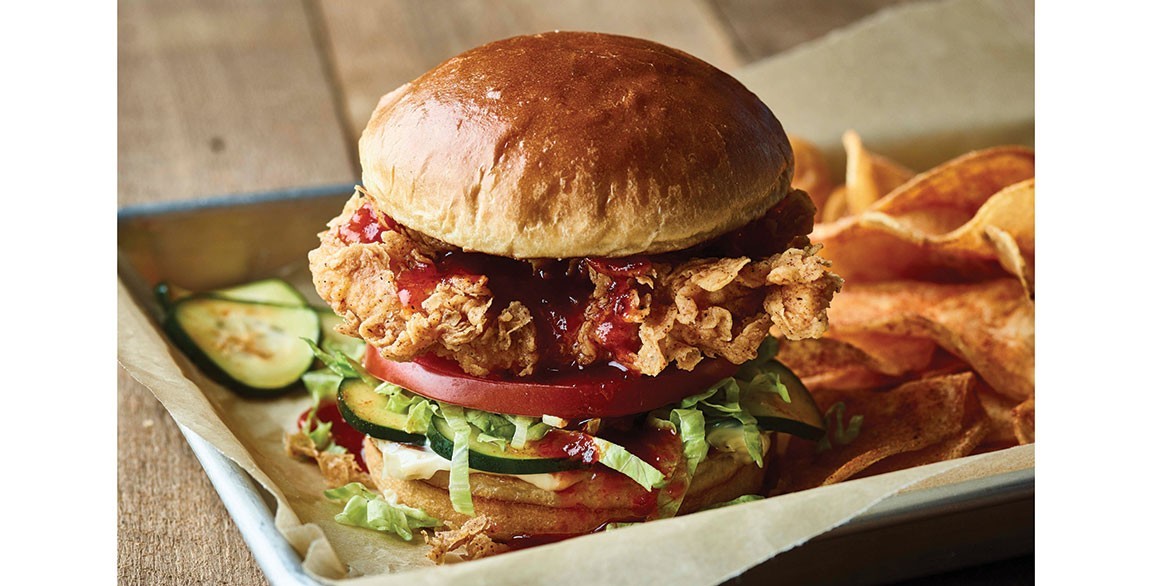 By Flavor & The Menu
May 5, 2020
"The Fried Chicken Wars" would make for a riveting series on Netflix, given the undying devotion by consumers to fried chicken sandwiches and the unwavering innovation by restaurant brands around creating the best recipe. Aussie Grill by Outback, the fast-casual spin-off from Bloomin' Brands International, got into the game with its Crispy Sriracha Chicken Sandwich. Customer reviews deliver good news. "The feedback we hear is that it's addictive, satiating and a great value," says Efrem Cutler, Corporate Executive Chef of Bloomin' Brands.
Of course, that kind of success requires careful flavor development. It also reflects a broader brand strategy. "Everything we do at Aussie Grill starts with the question: 'Is this memorable?' With this mindset, we crafted the flavors, textures and moistness in a way that delivers on a memorable taste experience," says Cutler. "We built the Crispy Sriracha Chicken Sandwich very thoughtfully, down to the placement of lettuce, tomatoes and pickles, so that each bite comes together in a way that complements the flavors and textures just right," he says. "We use a special hand-breading technique that makes the flour really crispy and light, allowing the sauce to flow into the crevices so every bite is filled with flavor." Served on a buttery brioche bun, crispy-fried chicken is topped with smoky aïoli, housemade spicy and tangy pickles, crisp shredded lettuce, vine-ripened tomatoes and a honey Sriracha sauce.
Differentiating in the crowded fried chicken sandwich space can be daunting, but Cutler says his team was up for the challenge. "When we looked at what was out there in the market, we saw an opportunity to take our crispy chicken sandwich to the next level—giving it freshness with tomatoes, lettuce and pickles and a housemade sauce that no one can replicate," he says. Cutler sees potential for expansion with the fried chicken and these flavor combinations. "We don't want to show all our cards, but think chicken Sriracha cheese fries!" he says.