Coccoli
Il Solito | Portland, Ore.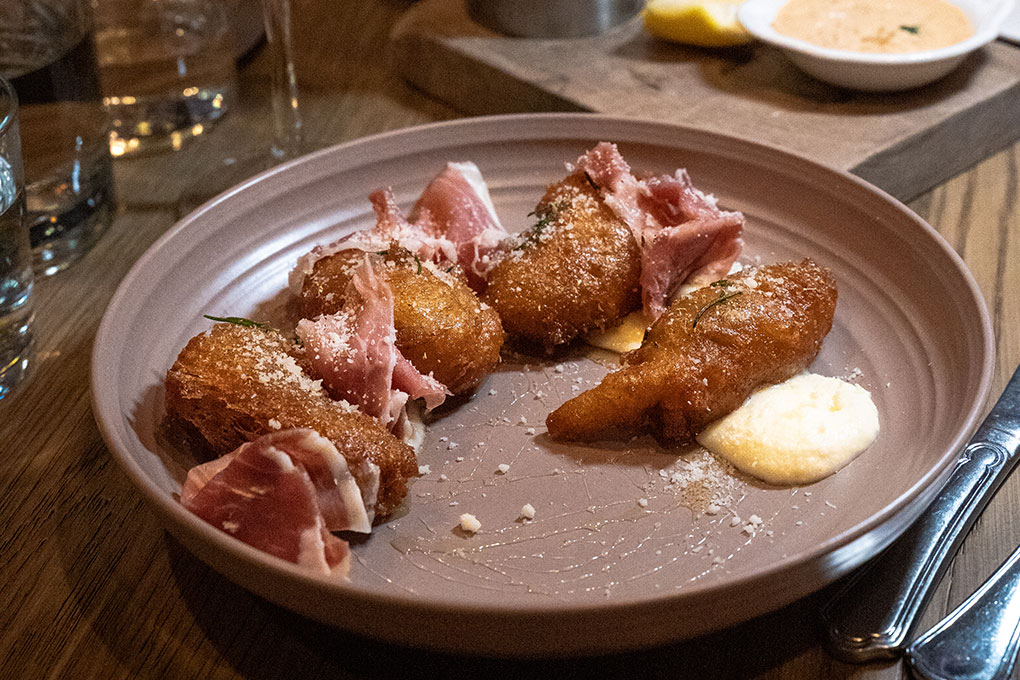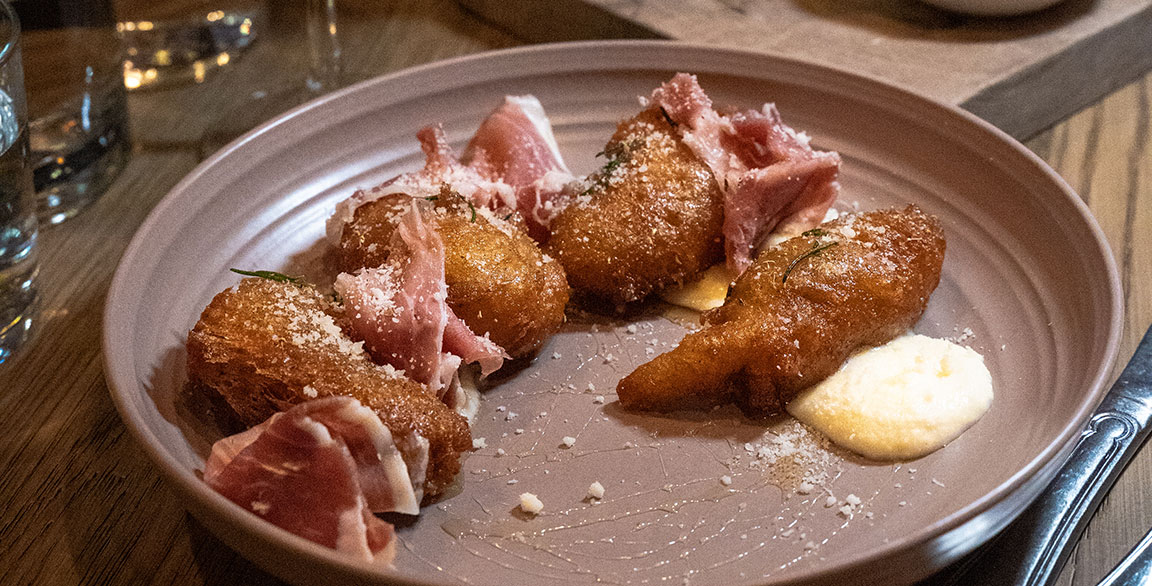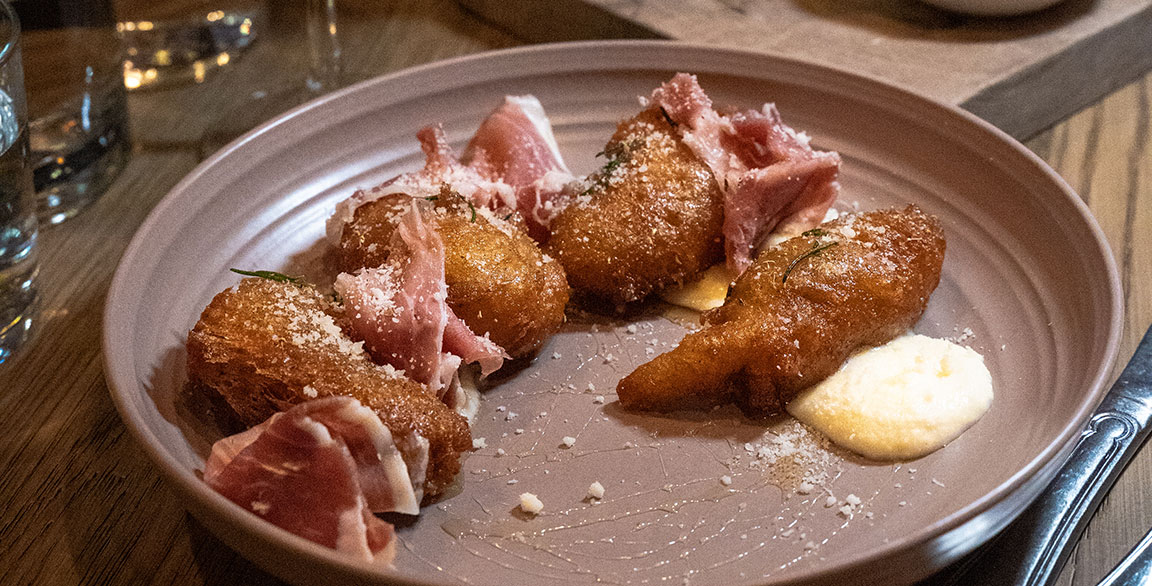 The Italian word "coccoli" translates to "cuddle." Fittingly, it's the name of a satisfying, craveable, comforting snack made of fried dough and sold throughout Tuscany. Il Solito, a modern Italian restaurant in the Kimpton Hotel Vintage Portland, ran with the idea, creating its own sophisticated Coccoli and menuing it as a salty-sweet appetizer.
Executive Chef Matt Sigler's version features a yeasted dough with a good amount of black pepper incorporated into it. Once fried, his Coccoli are tossed with honey syrup and then placed atop whipped Taleggio cheese and prosciutto, drizzled with truffle honey, and finished with Parmigiano-Reggiano and fried rosemary. "The sweet honey with the funky Taleggio and the salty prosciutto make for a really nice flavor combination," Sigler says. "The truffle honey lends an earthy quality."
Sigler highlights the snack's "satisfying simplicity," which he says adds to the dish's appeal. "It's such a warm way to welcome people to the restaurant," he says.
[add_google_sidebar_ad adslug="FTM_ROS_300x600_half_page" height="600″ number="1″]
[add_google_sidebar_ad adslug="FTM_ROS_300x250a_billboard" height="250″ number="2″]
[add_google_sidebar_ad adslug="FTM_ROS_300x250b_billboard" height="250″ number="3″]