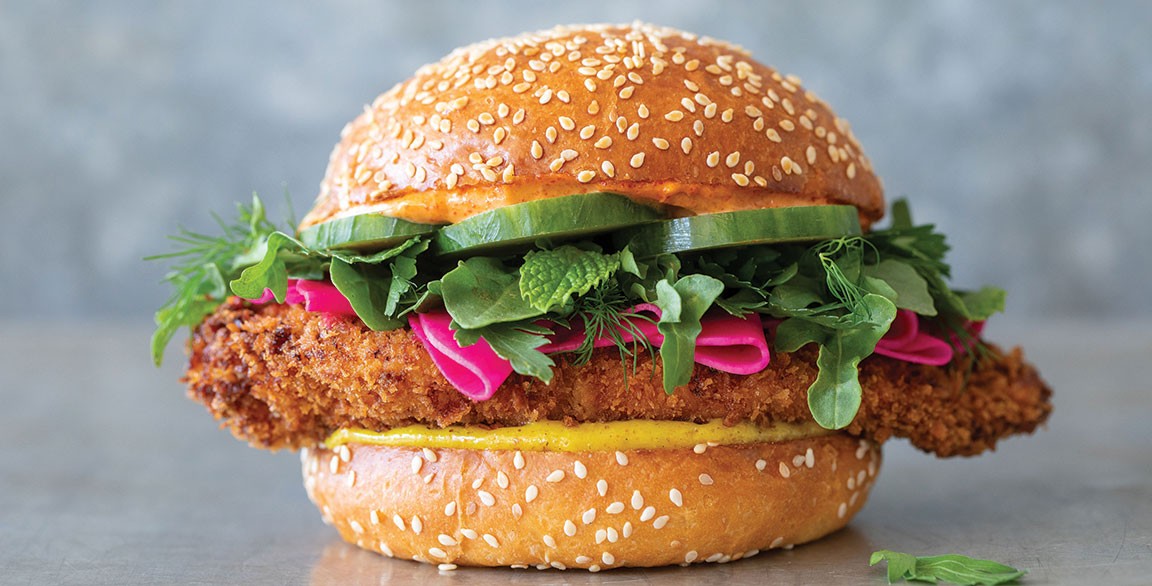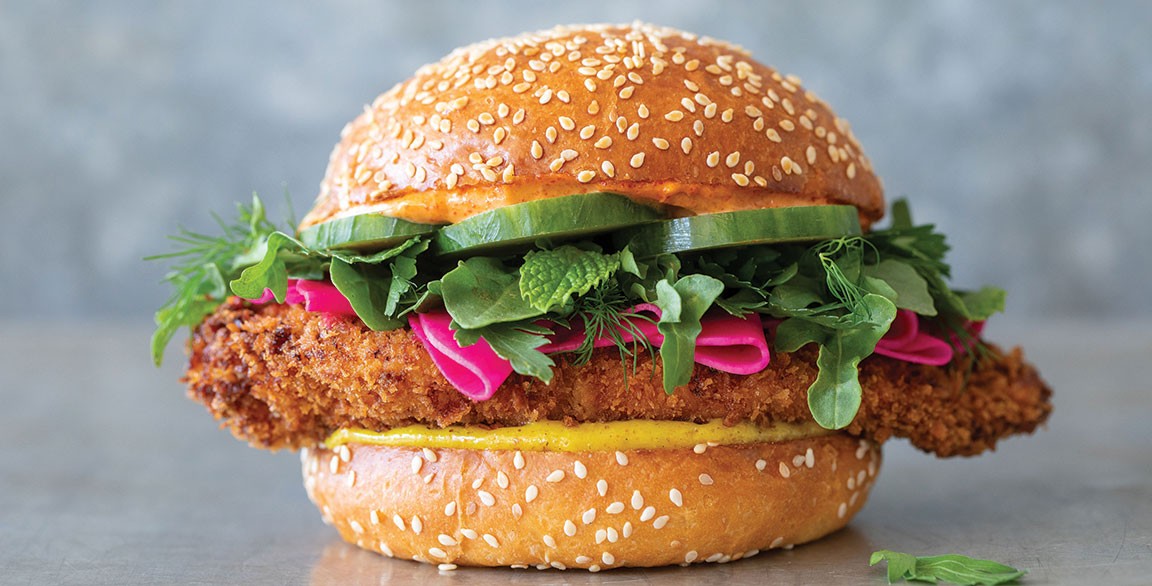 By Flavor & The Menu
May 5, 2020
If there's any doubt that Eastern Mediterranean flavors are now part of New American cuisine, take a look at the Chicken Schnitzel Sandwich at Gott's Roadside, a fast casual that serves modern versions of American roadside classics. Loved by many for its late-night eclectic burgers, crispy onion rings and hand-spun milkshakes, it's also known for meticulous flavor building, on clear display in this signature fried chicken sandwich.
Jennifer Rebman, Culinary Director, developed the Chicken Schnitzel Sandwich as a two-month special last fall. Heavily influenced by Israeli cuisine, the chicken breast is pounded, then rubbed with cumin and turmeric before being fried crisp and topped with pickled turnips, fresh mint, dill, parsley, arugula and cucumbers. It's served on a toasted sesame brioche bun with two flavored mayonnaises.
"The harissa mayo contains three different dried chiles—California, New Mexico and cayenne—that are softened when added to the mayonnaise, but still offer residual heat," she says.
"The turmeric-spiced mayo has a lot of aromatic spices, including coriander, cumin, cardamom, turmeric, garlic and allspice. The combination of the two mayos is really incredible. The cucumbers, herb salad and pickled turnips help to balance the heat from the harissa and add fresh, crisp flavors."
Customers love the combination of an American classic with bold Eastern Med influences. "What makes our Chicken Schnitzel Sandwich stand out is the layering of flavors and textures that, when combined, create a really delicious sandwich," says Rebman. "It did incredibly well during its limited-time run, so we decided to add it to our permanent menu."