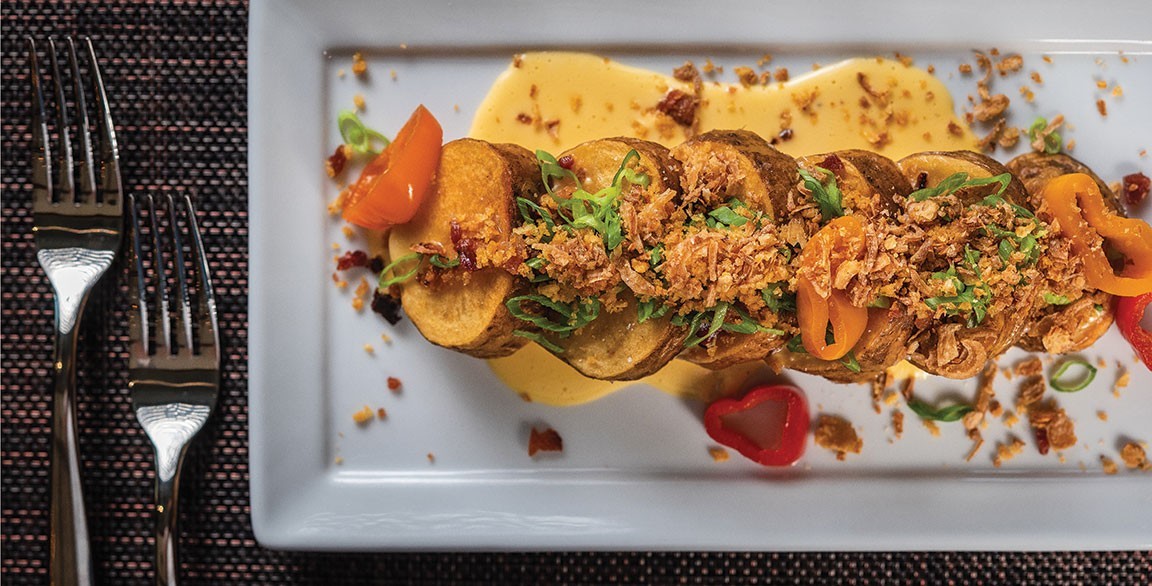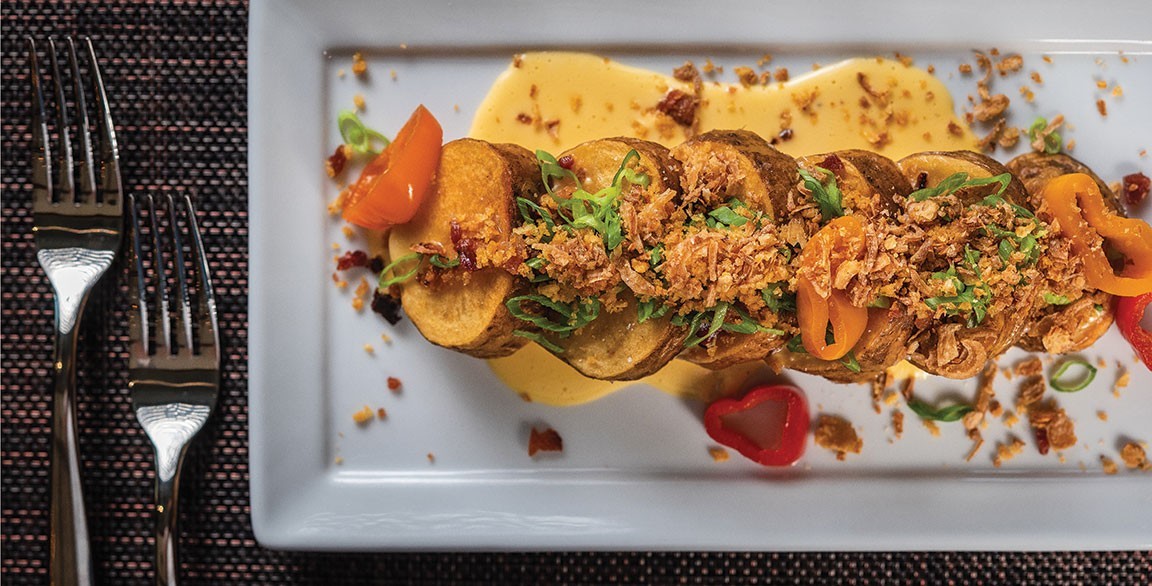 By Flavor & The Menu
May 5, 2020
How can upscale, modern eateries leverage the enduring popularity of classic potato skins, while elevating the dish to fit their brand identity? Joseph Conrad, Executive Chef of Oak Steakhouse Alexandria, answers with his Baked and Fried Russet Potato. "The dish is basically the ultimate play on potato skins," he says of the popular side dish at this contemporary steakhouse.
It features potatoes that are first baked and chilled, then cut into slices and deep fried. "The issue with classic potato skins is that the edges tend to get crispy, but the centers do not." The frying solves that problem, ensuring a satisfying crunch with every bite. The fried potato slices sit atop a cheese sauce enriched with heavy cream. "I use American cheese because it melts nicely and has great texture, plus I wanted the dish totally American," says Conrad. Bacon, scallions and pickled mini sweet peppers are scattered over the potato. For a big hit of flavor and texture, the dish is garnished with a garlic streusel (roasted garlic, panko, butter and sugar).
Demonstrating attention to taste and textural components, this side dish provides layers of flavor for a distinctive, modern take on a favorite. "It's cost effective, not very prep intensive, visually stunning and tastes amazing," says Conrad.