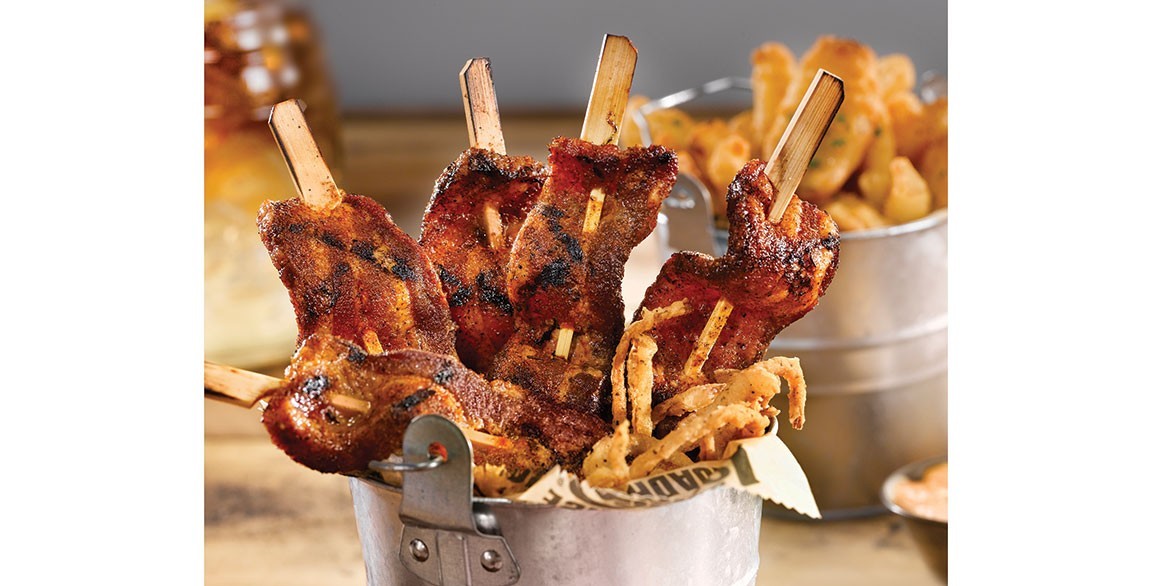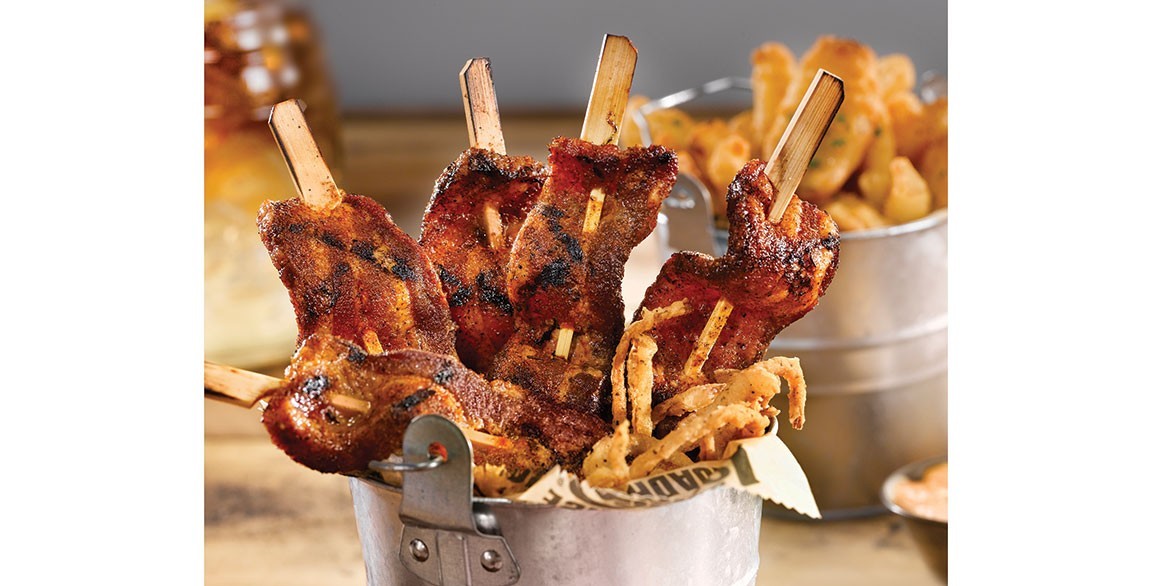 By Flavor & The Menu
May 5, 2020
Bacon is hard to beat. Put it on a stick and it's downright irresistible. Thanks to a seasoning that elevates bacon's naturally craveable flavors, plus a social media-worthy presentation, Bacon on a Stick has become one of the top-selling appetizers throughout the Logan's Roadhouse retro casual chain.
Director of Culinary Luis Haro uses pork belly that's been dry-aged for 21 days, smoked for 12 hours and sliced into half-inch strips. These are rubbed with a seasoning mix of brown sugar, paprika, onion, garlic and a blackening spice. "It took several ideations to get the correct ratio of brown sugar to spice level," says Haro. "We ate bacon for breakfast, brunch, lunch and an afternoon snack, but the Logan's team seemed happy to be taste testers."
The skewers are first baked in the oven. "This allows the spices to cook evenly throughout each piece, setting the first layer of craveable flavor," says Haro. Then they are grilled over mesquite wood, in keeping with Logan's "real American roadhouse" commitment. "The bacon picks up amazing mesquite flavor as it chars and the brown sugar and spices caramelize," he says.
A half-pound of bacon skewers is arranged in a mini bucket with crispy onions and served with housemade barbecue sauce. "The best thing about our Bacon on a Stick is that it's packed with flavor, with a little crunch and a little char, and it's fun to eat," says Haro. "Anything on a stick is just fun."