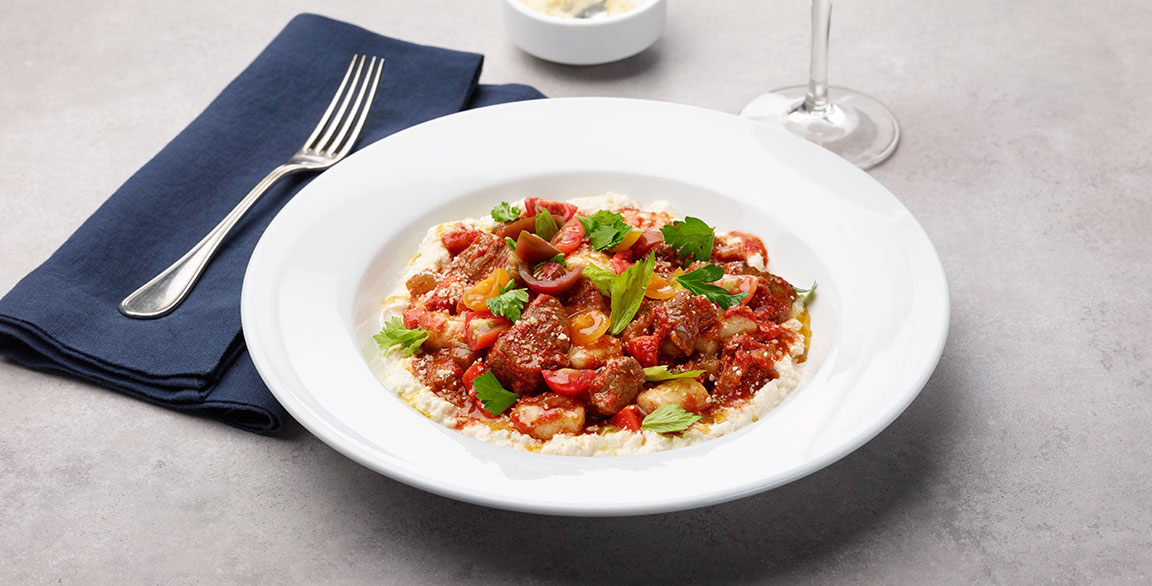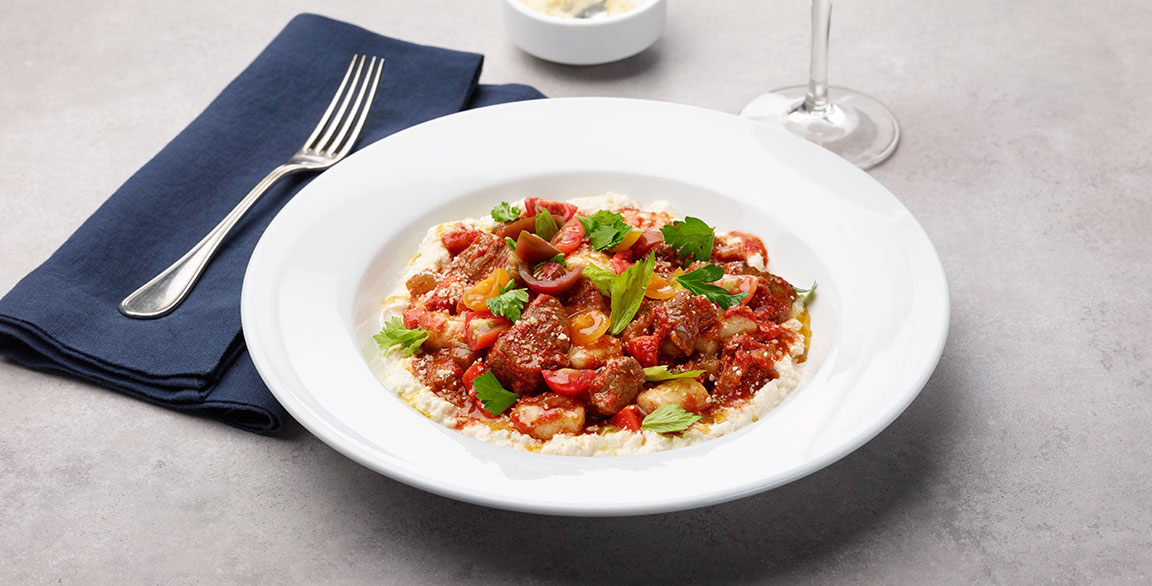 By Flavor & The Menu
May 5, 2020
Slow-cooked, comforting braises warm the soul and resonate today no matter what the season. They also, of course, afford chefs the opportunity to get the most out of underutilized cuts of meat. Keith Brunell, Corporate Chef of Seattle-based Nordstrom, developed a spring feature for Bazille, the brand's modern bistro. The Australian Lamb Ragù over Ricotta Gnocchi stands out as a casual, comfort-centric dish.
Developed in collaboration with True Aussie Beef & Lamb, the recipe features pasture-raised lamb as the base of the ragù. Tossed with ricotta gnocchi and served over a schmear of fresh ricotta, the dish boasts a finish of bread-and-butter-pickled cherry tomato and celery leaf salad, adding a pop of acidity to the rich braise.
"Our clientele has gravitated toward lamb, and we saw a need on the menu for a quick pick-up braised item," says Brunell. "Lamb in casual formats, like pasta or gnocchi dishes, is underutilized. Imagine a lamb bolognese over a wide pasta noodle, or a spicy lamb pasta with Calabrian chiles—the opportunities to rotate in new flavors are endless."