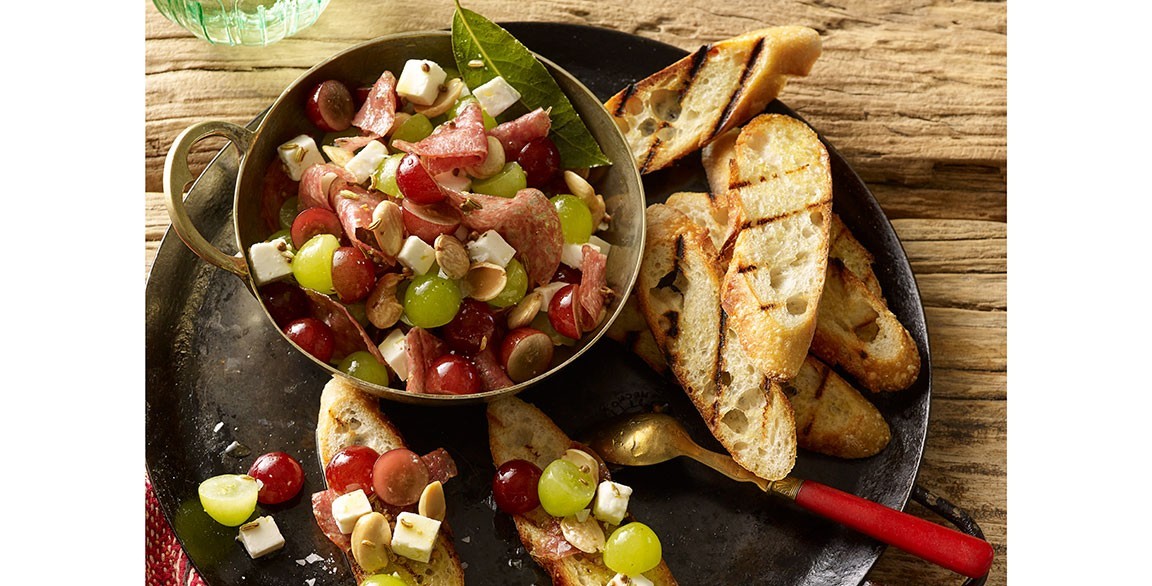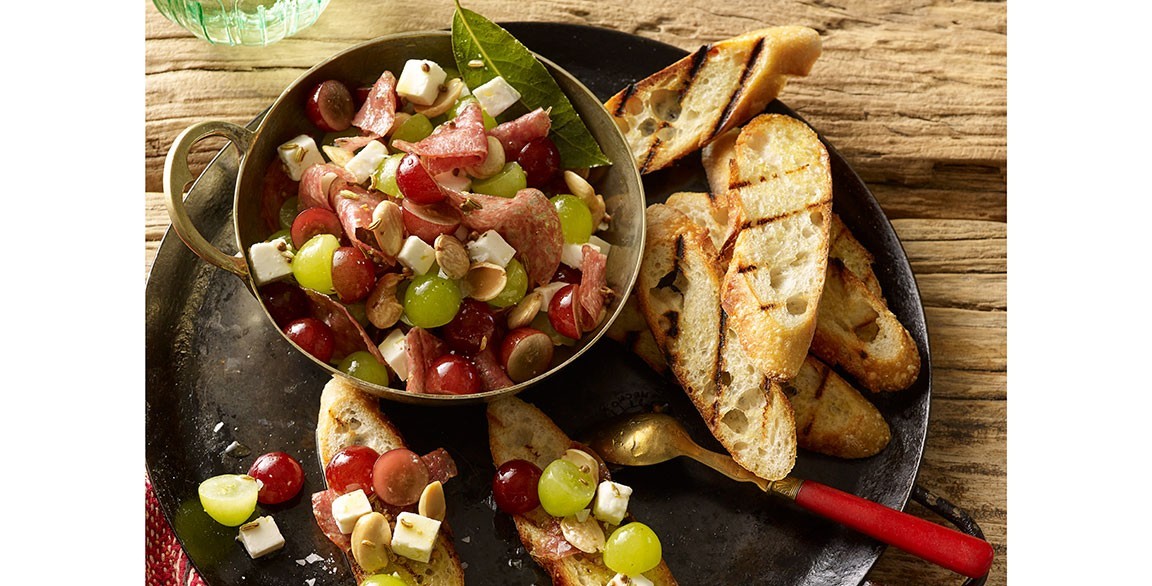 By Flavor & The Menu
May 5, 2020
When smoky, savory, salty, acidic and sweet flavors find good balance and offer up something approachable, but new, you've got the makings of a winning shareable. Celebrity Chef Roger Mooking landed on that combination with his Aromatic Marcona Almonds and California Grapes dish, developed in partnership with the California Table Grape Commission.
He starts by toasting Marcona almonds with white peppercorns, fennel seed, coriander seed and bay leaves, then adds olive oil and salami. Once off the heat, he combines that mixture with fresh grapes and feta, serving it with crisp grilled bread. "This dish is flavorful and gorgeous," says Mooking. "You get a hint of anise from the fennel seed and earthy, lemony undertones from the coriander. Fresh grapes provide a delicate sweetness and juicy texture that complement the smokiness of the salami, the salty tang of the feta cheese and the crunchy toasted almonds." He sees this profile easily moving into an accompaniment for grilled chicken or fish, or as part of a whole-grain salad or bowl offering.