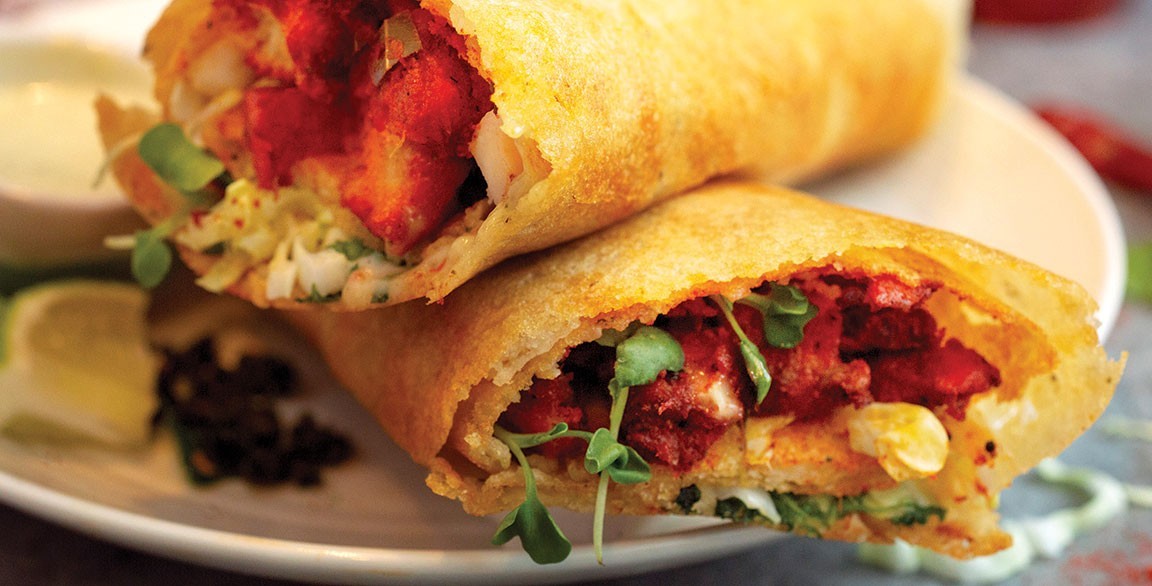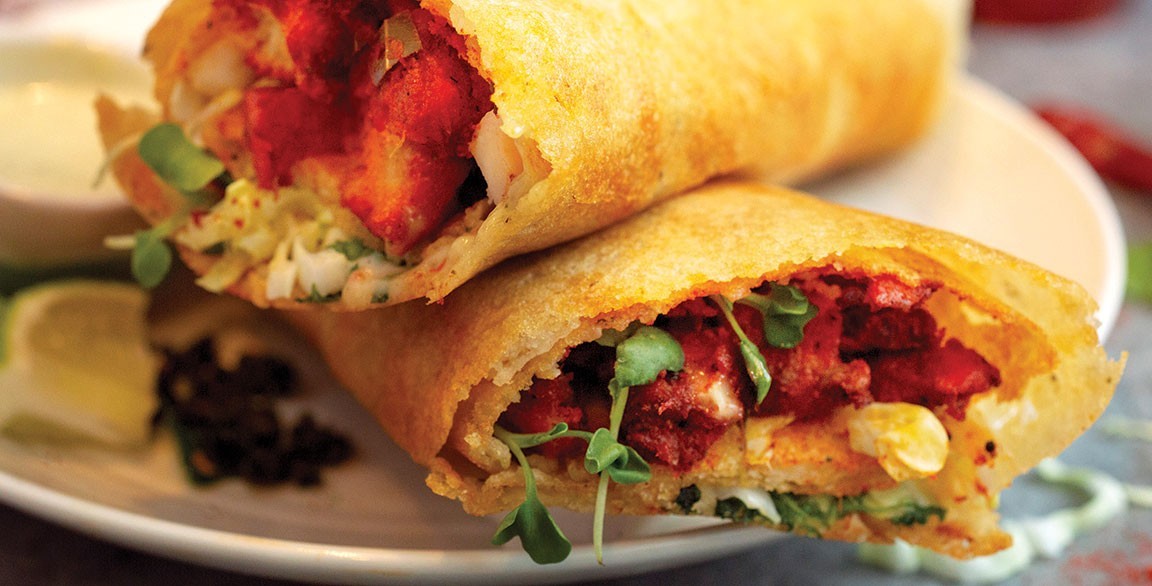 By Flavor & The Menu
May 5, 2020
A spicy, deep-fried chicken dish native to Chennai, India, the Chicken 65 is said to have come on the scene in 1965. The date could be the reason for its name, but varying accounts claim it's made with 65 red chiles or marinated for 65 days.
At Art of Dosa, a South Indian fast casual specializing in vegan and gluten-free fare, Owner/Founder Ravi Nagubadi leverages the Chicken 65 as inspiration for his 65 Dosa Wrap. Made from fermented rice and lentils, the crispy dosa houses microgreens and cabbage, along with a soy-based, gluten-free chicken-substitute protein that's been marinated in a sauce made from curry leaf, roasted Serrano pepper, vegan "milk," lime, cilantro and garam masala.
Bending the traditions of the Chicken 65, Nagubadi bakes the protein in his version. "It's lighter and healthier and the dosa already provides the needed crisp, so no experience is lost," he says.