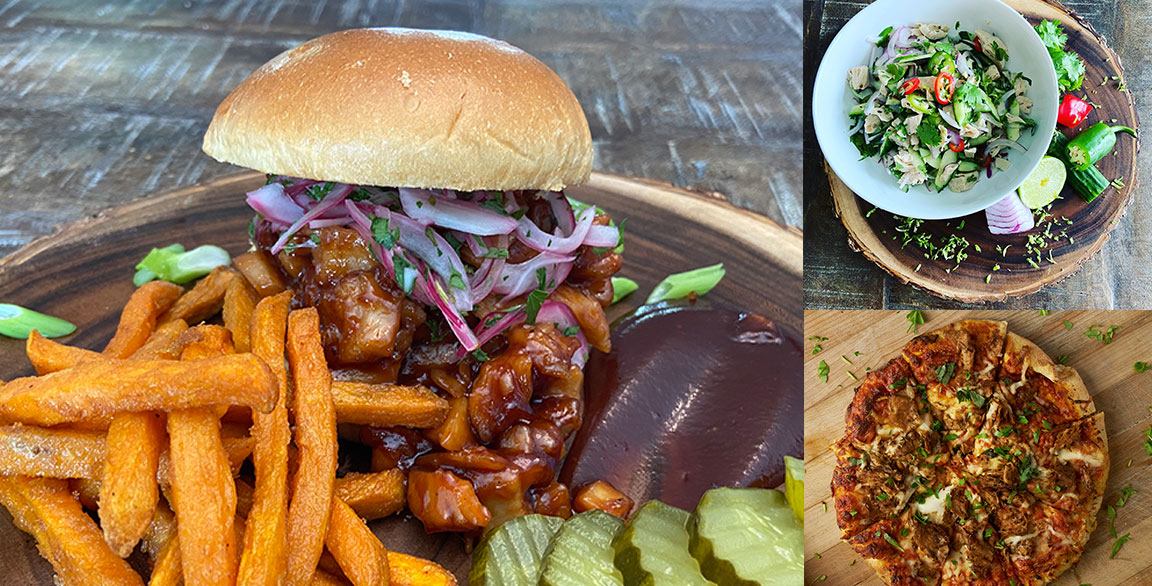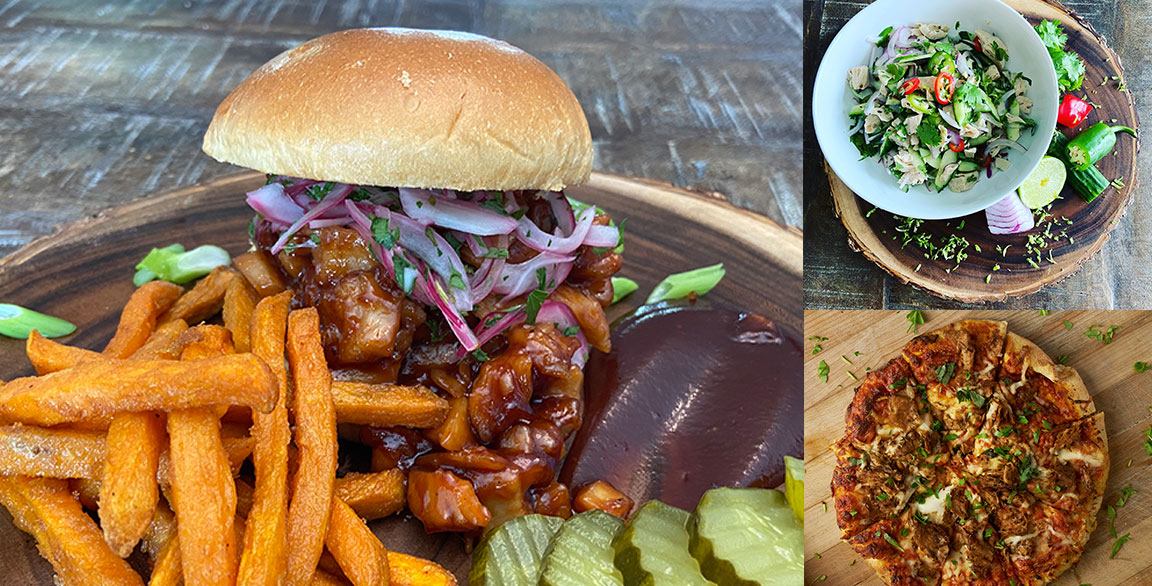 "We are just on the edge of the plant-based proteins wave," says Chef Robin Almodovar, who recently joined Future Foods Enterprises as the new Corporate Chef for their complete line of PAOW! plant-based proteins. "Plant-based proteins are not only for vegans and vegetarians. Statistics show that the majority of people are interested in a flexitarian diet, over vegan or vegetarian."
Future Foods Enterprises is committed to delivering the most diverse line of sustainable, plant-based products, with a focus on bold flavor, amazing texture and simple ingredients.
High in protein and fiber, low in cholesterol and fat, PAOW! ranks among the healthiest proteins on the market, providing chefs a delicious and cost-effective way to deliver plant-based appetizers, entrees, sandwiches, soups and salads in recipes that can easily span the globe.
RIGHT ON TREND

69% of consumers would at least occasionally order plant-based alternative meat if available.
Source: Datassential
To assist chefs in serving a wide-ranging consumer base, PAOW! has created a diverse line of plant-based products with options for those who want to add their own signature touches and those who prefer to use pre-seasoned PAOW! items. Chef Almodovar touts the flavor and versatility of PAOW! products as the hallmarks of the brand, from the uniform cut PAOW! Pieces to the versatile PAOW! Chef Style.
"The best thing about PAOW! Chef Style and Pieces is they take on any flavor you're working with," she says. "You can marinate, dry rub, smoke or even sous vide these products with great results. And our flavored PAOW! items—like Pepperoni or Italian Sausage Flavored Pieces—that's a whole different flavor game!" Chef Style, with a base of just three ingredients: water, soy protein, and salt, uniquely offers clean, plant-based solutions for a new era.
No matter which PAOW! product you choose, you can be assured it is food created in the kitchen and not a laboratory. Its name reflects the punch of flavor this plant-based product offers as well as the commitment to protecting the planet for future generations. PAOW!, after all, is an acronym of People And Our World.
PAOW! plant-based solutions for people and our world – request a sample at getpaow.com/restaurants.